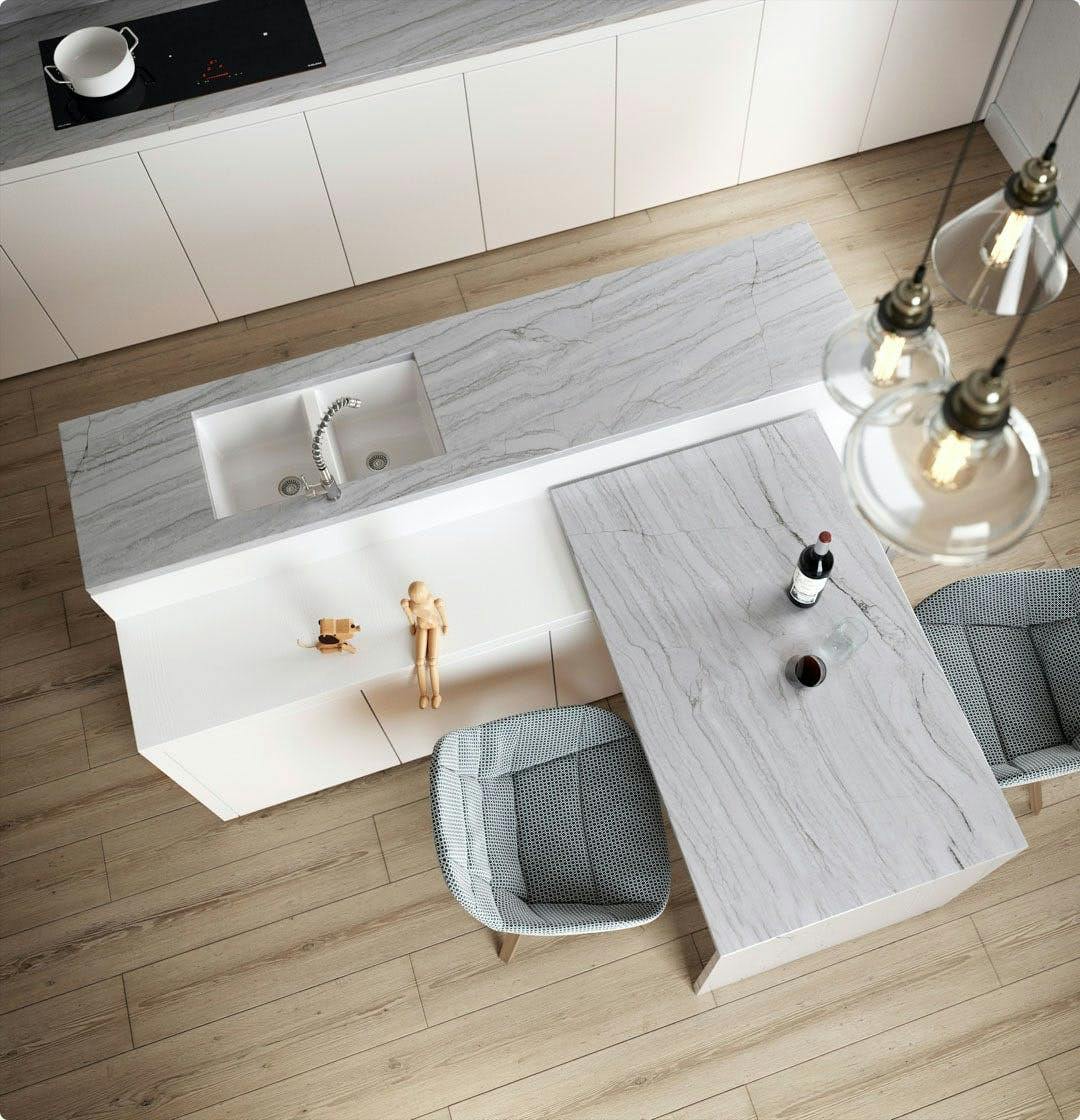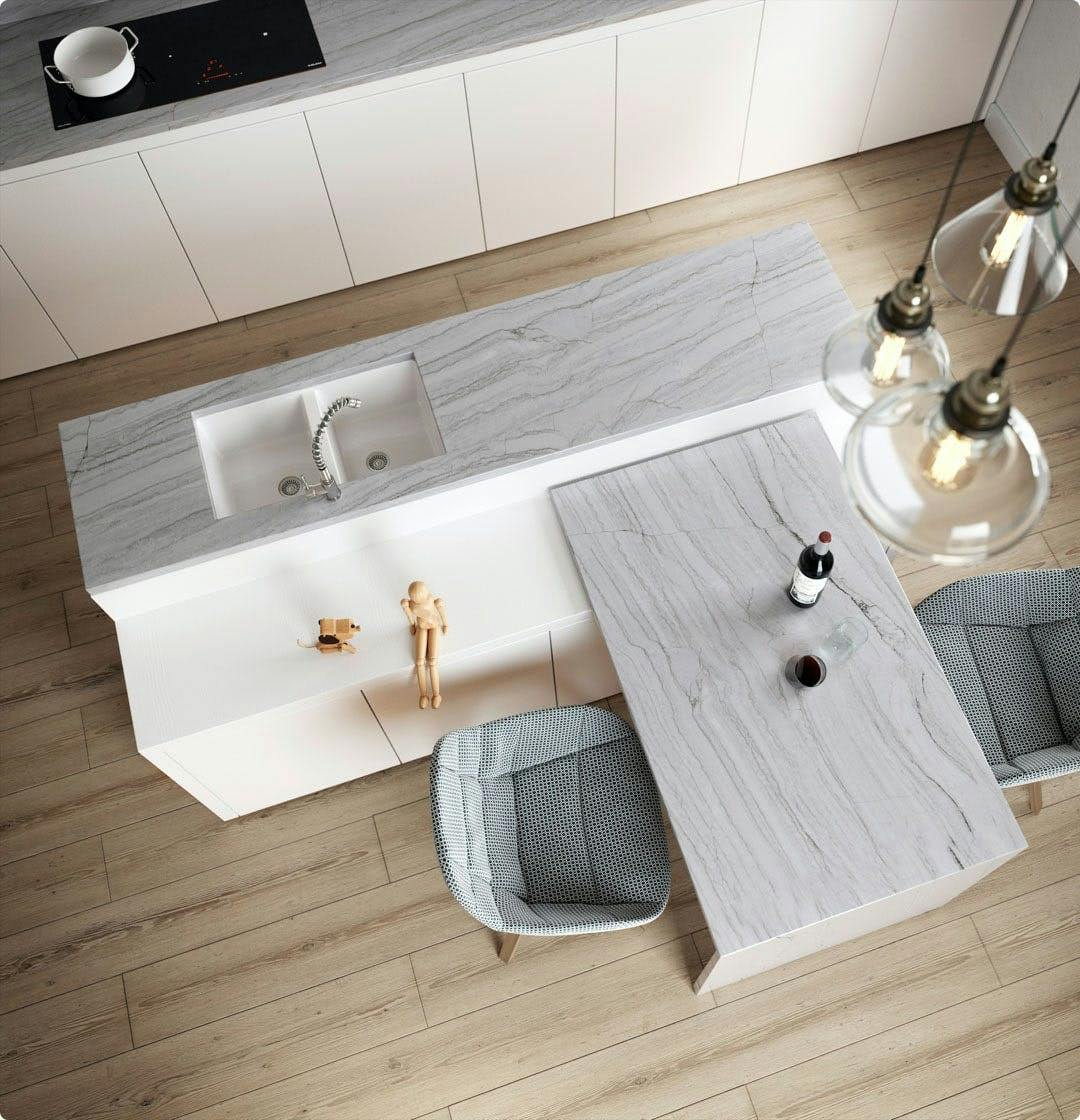 Sensa Kitchen Countertops
Stain-proof Natural Beauty
Enjoy the design, durability and resistance of natural stone without the worry of staining. Sensa by Cosentino quartzites and granites are treated with a new anti-stain treatment that will protect your countertop and keep it looking as good as new.
Sensa Countertop Benefits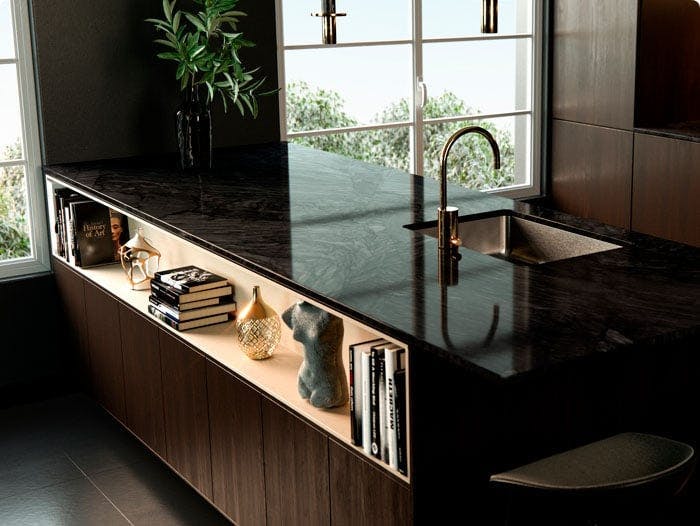 Stain-resistant
Sensa´s anti-stain treatment prevents liquids and stains from being absorbed.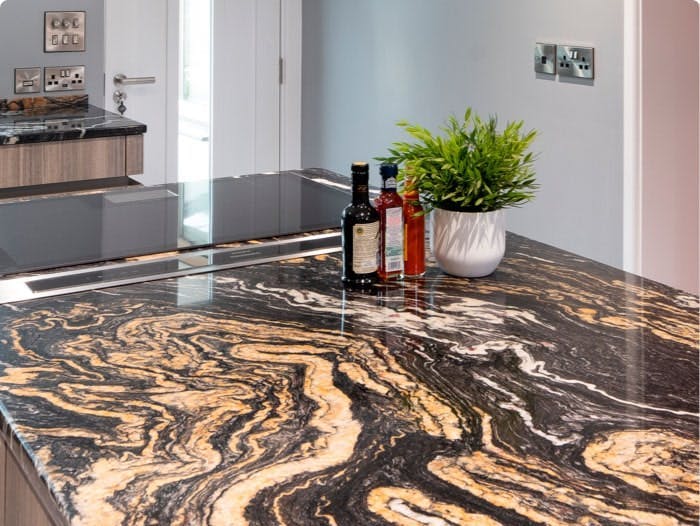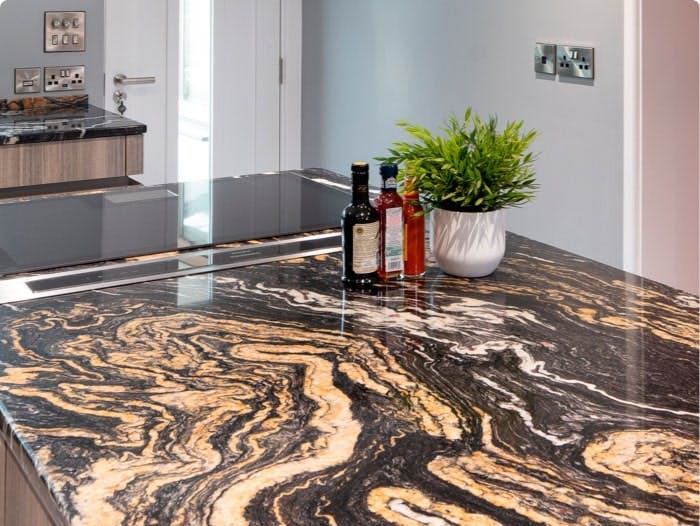 Suitable for food contact
FCMs, according to the European Regulation EC 1935/2004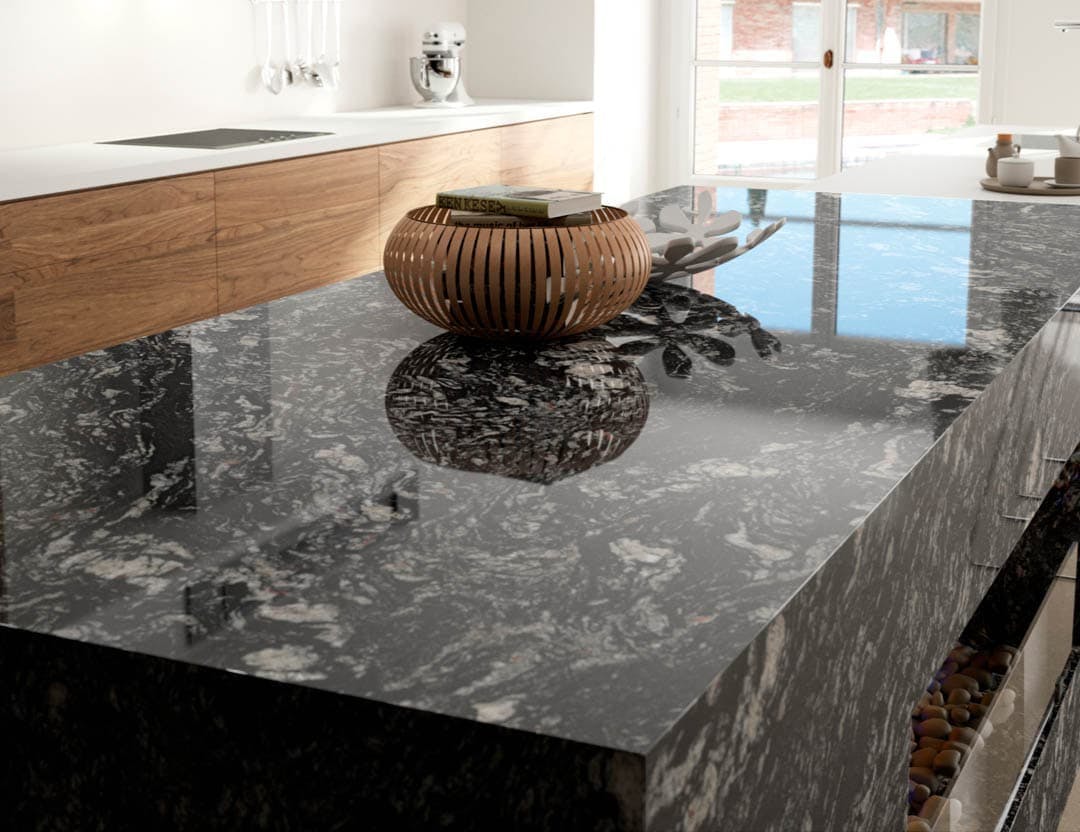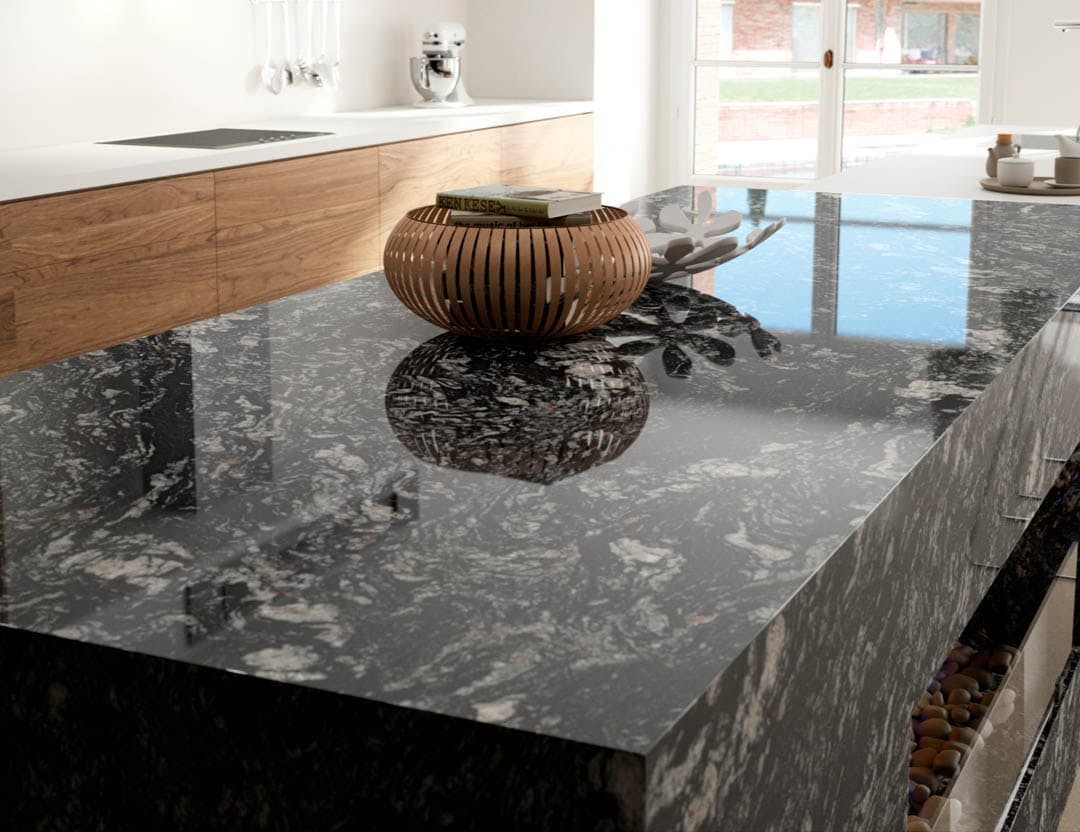 Low maintenance
Thanks to its exclusive treatment, Sensa countertops require minimum maintenance.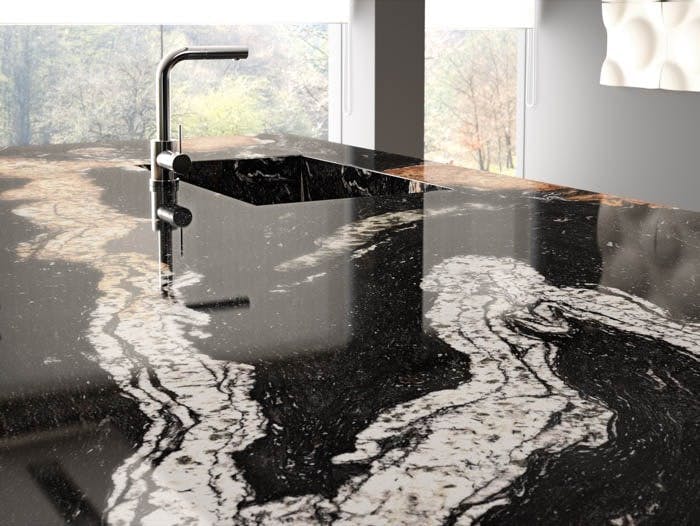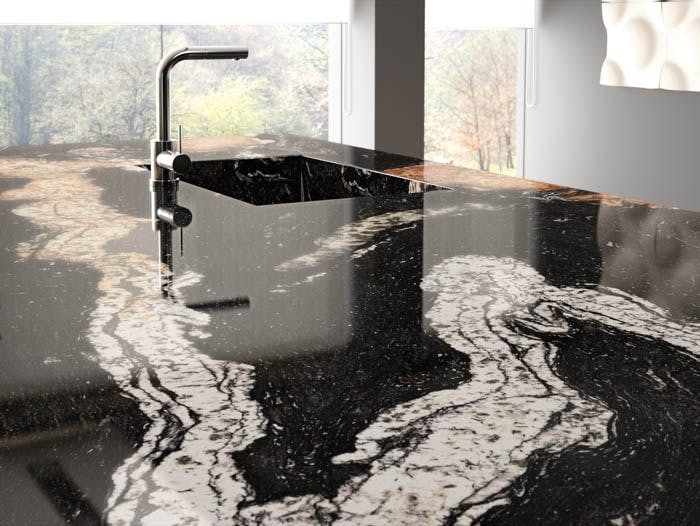 Unique Designs
Every Sensa slab is different: each one has a unique and exclusive design.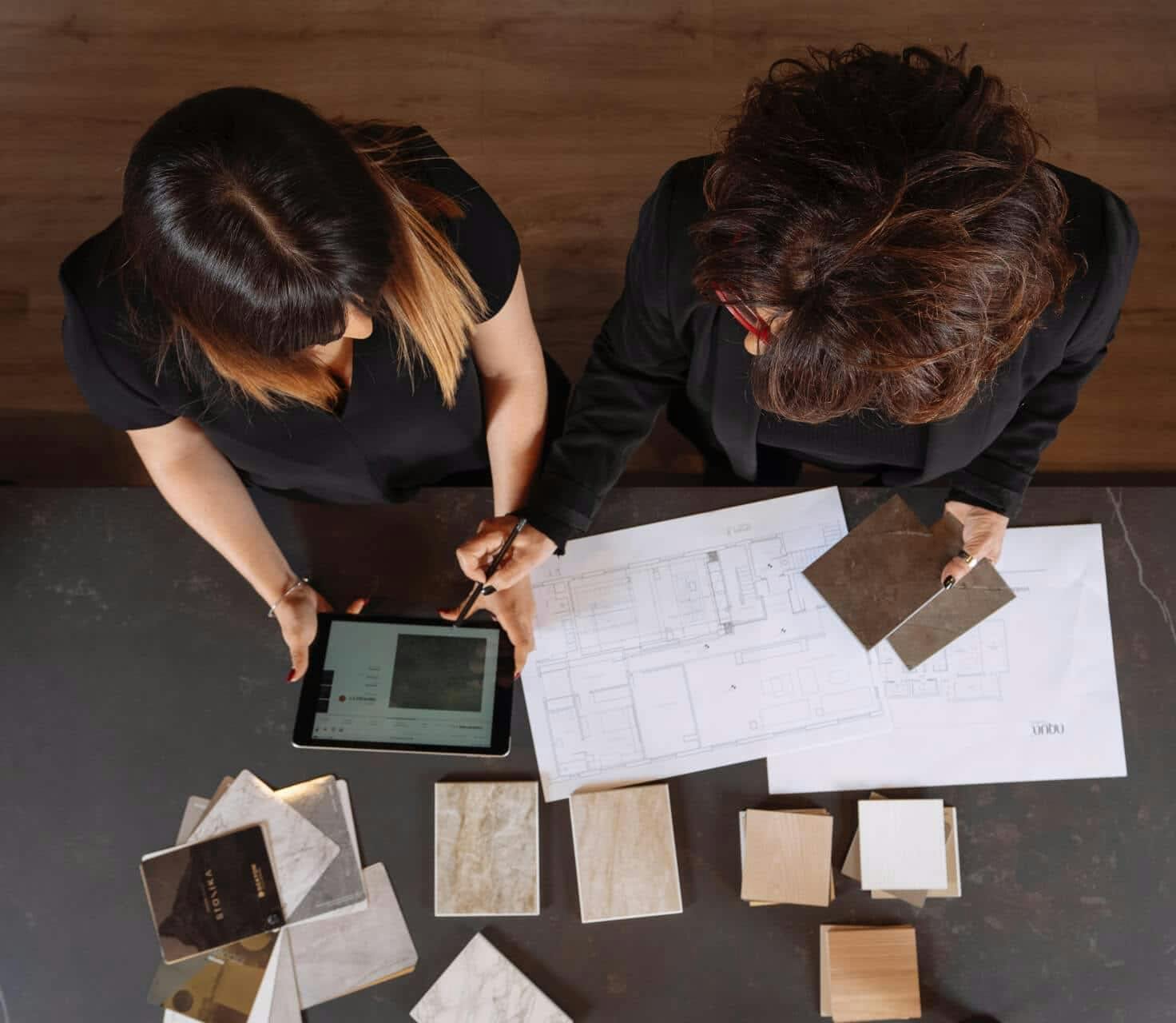 Are you interested in a renovation?
We're here to help! Select from our network of certified professionals and they will be in touch to advise and give you personalized quotes.
Request a quote
Sensa Colours Suit all Kitchen Styles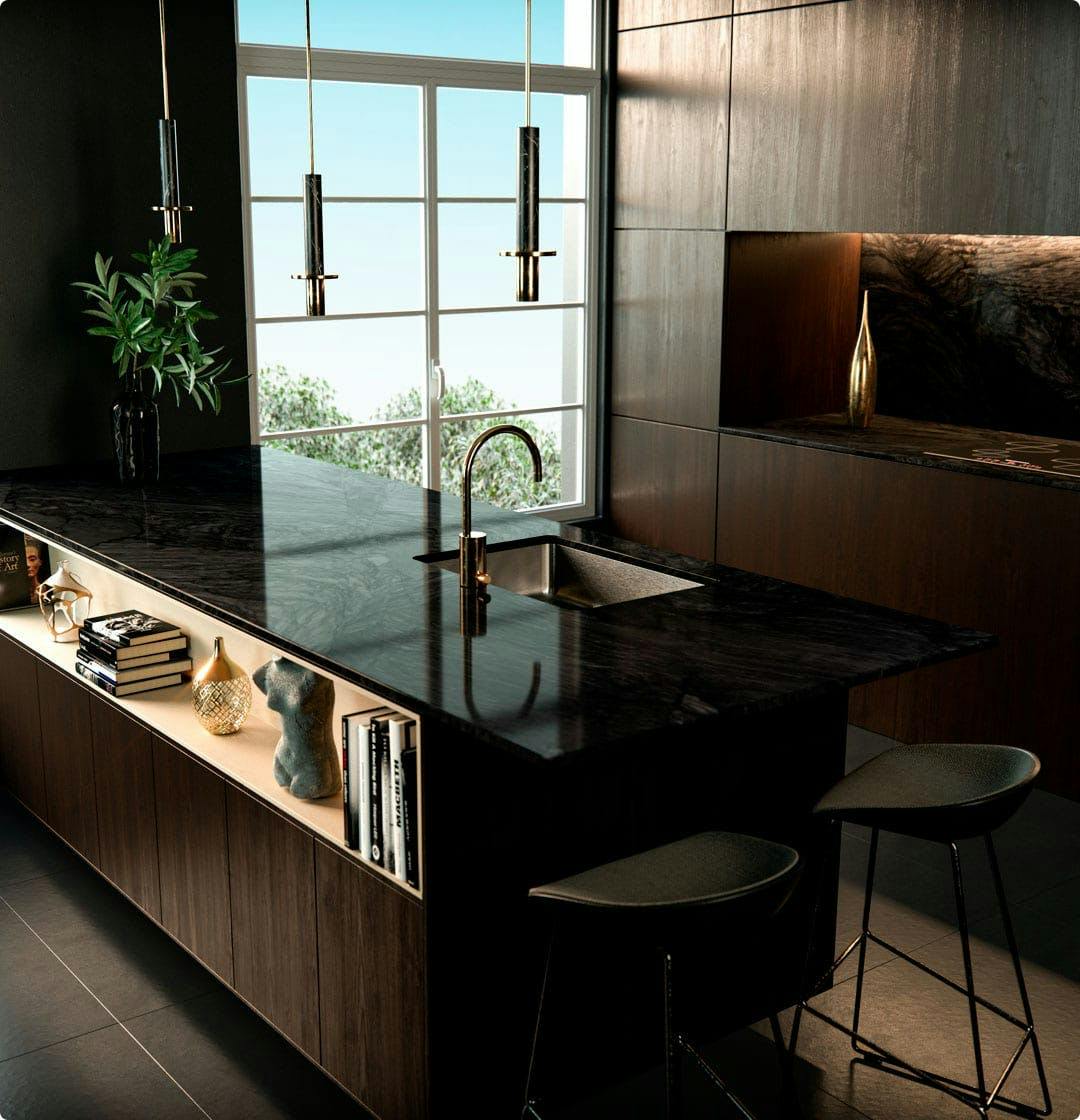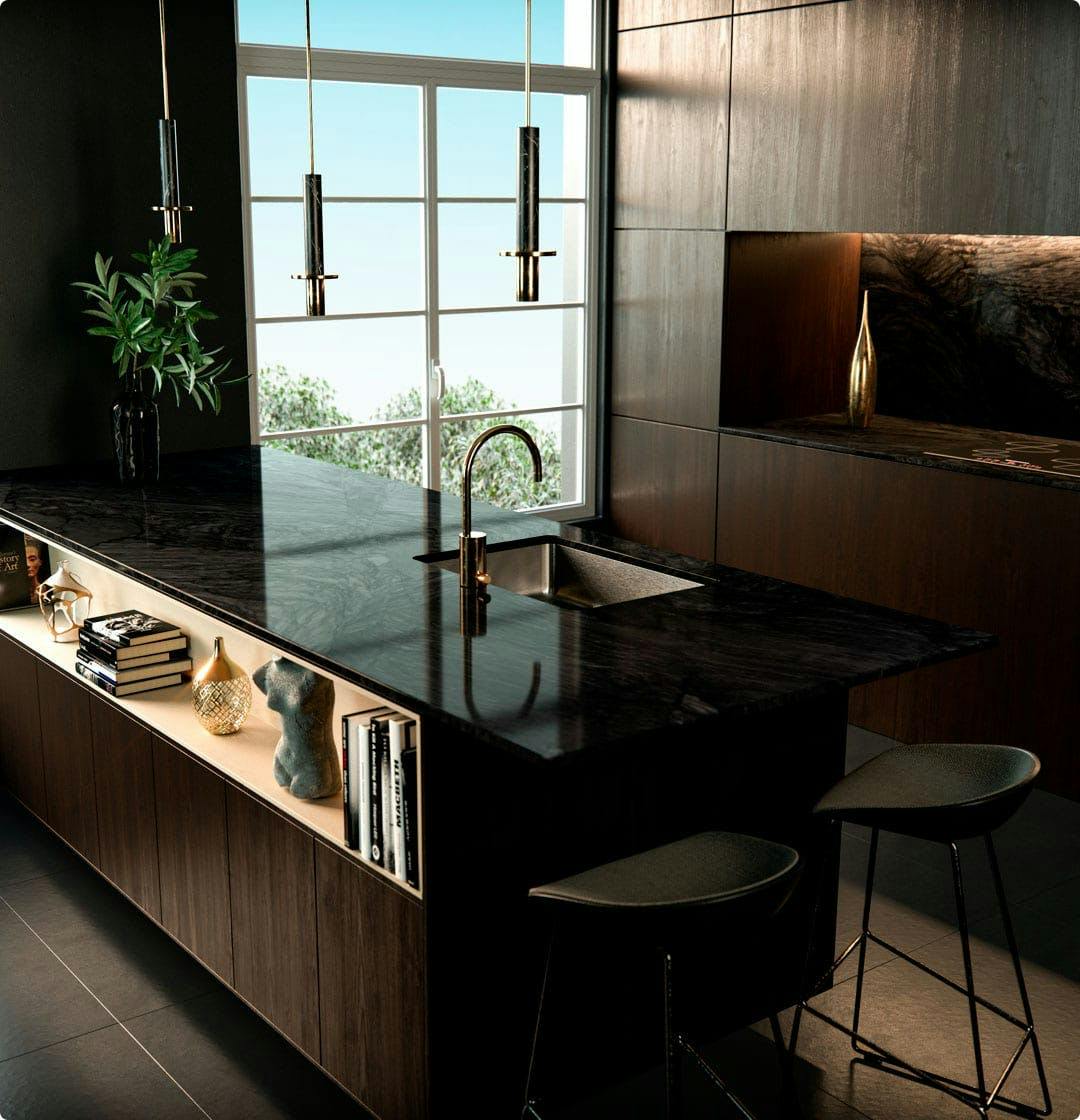 High-Impact Black Colours
Natural stone offers different dark tonalities for intimate spaces of any style: modern, classic, or minimalist. The choices can align with the on-trend 'total black' style or create contrasting accents, with uninterrupted, polished, or veined results. Black is faultless for creating timeless designs.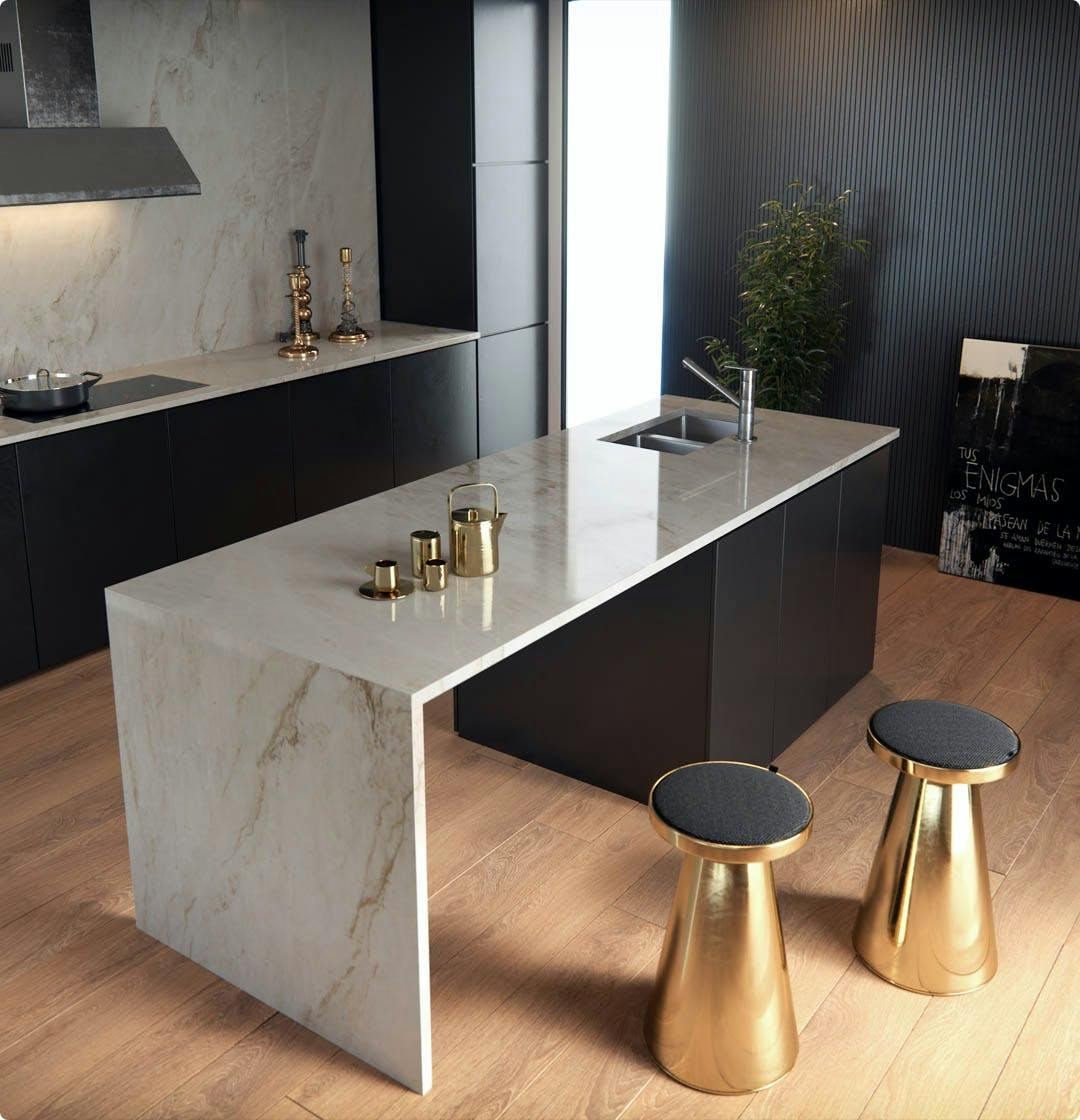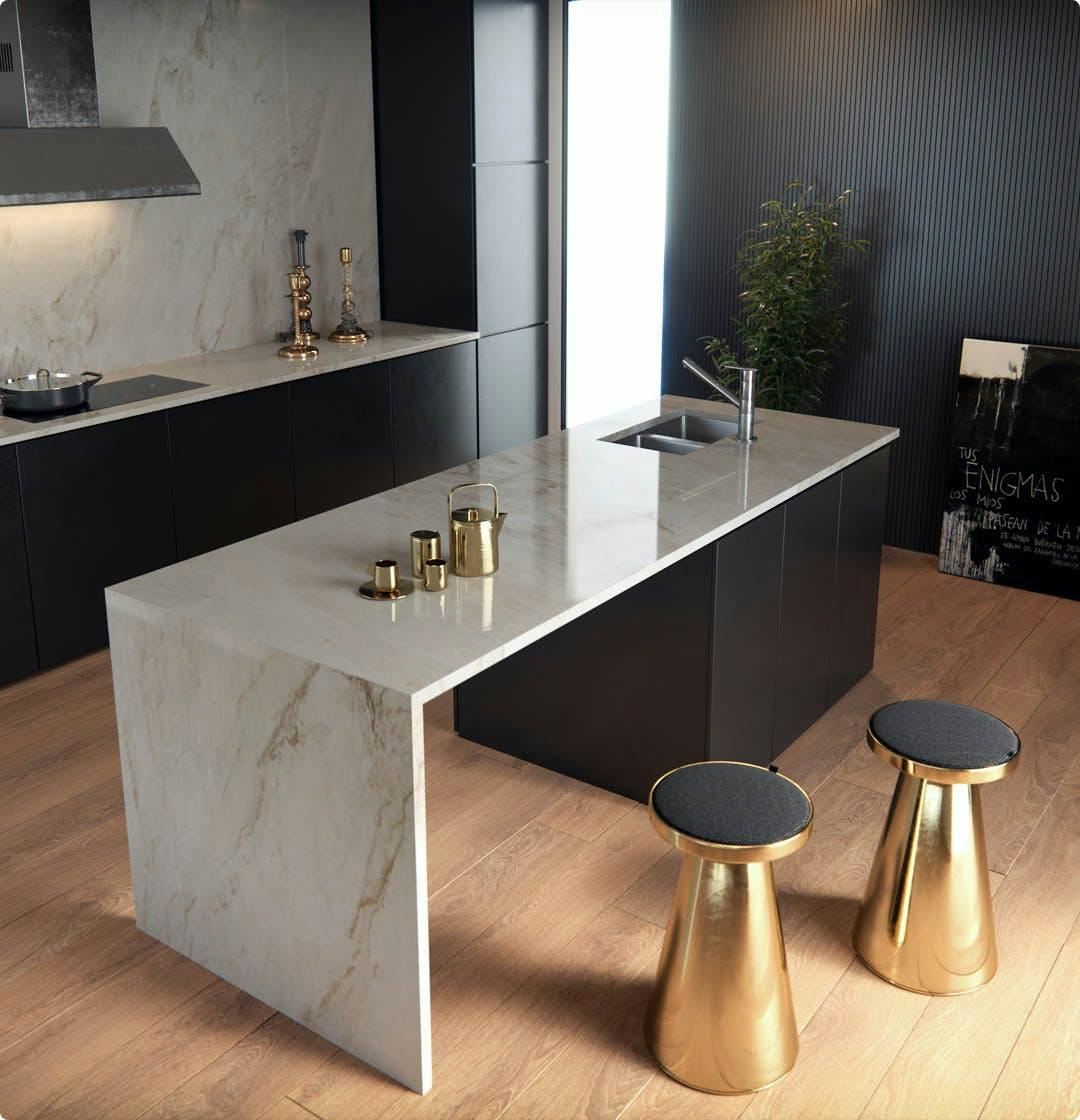 White Colours to Give Light
Natural stone offers a variety of white tones, each of them unique and capable of creating spaces that are lively, minimalistic, timeless, or classic. White can compliment all styles and spaces, bringing light and space to achieve excellent results.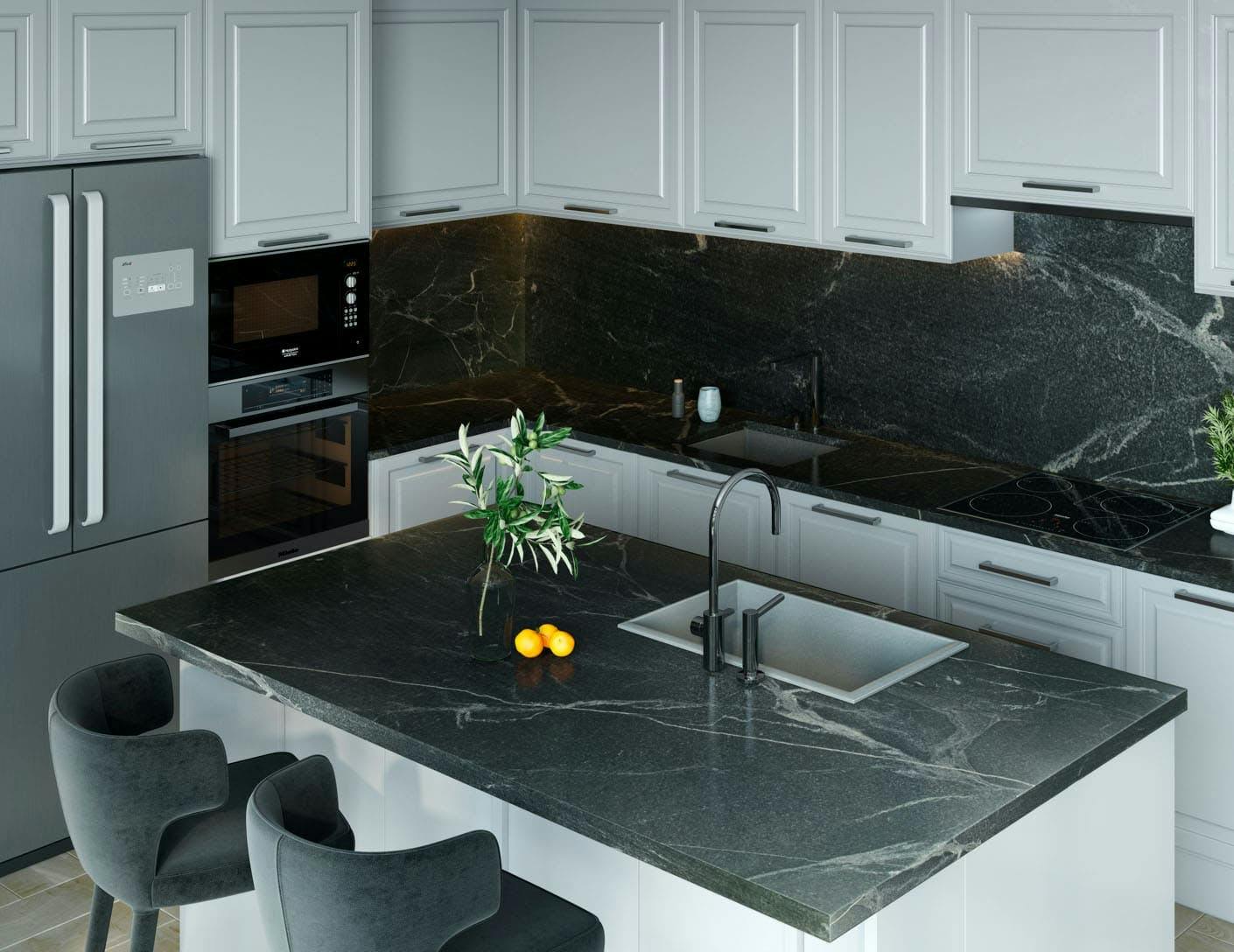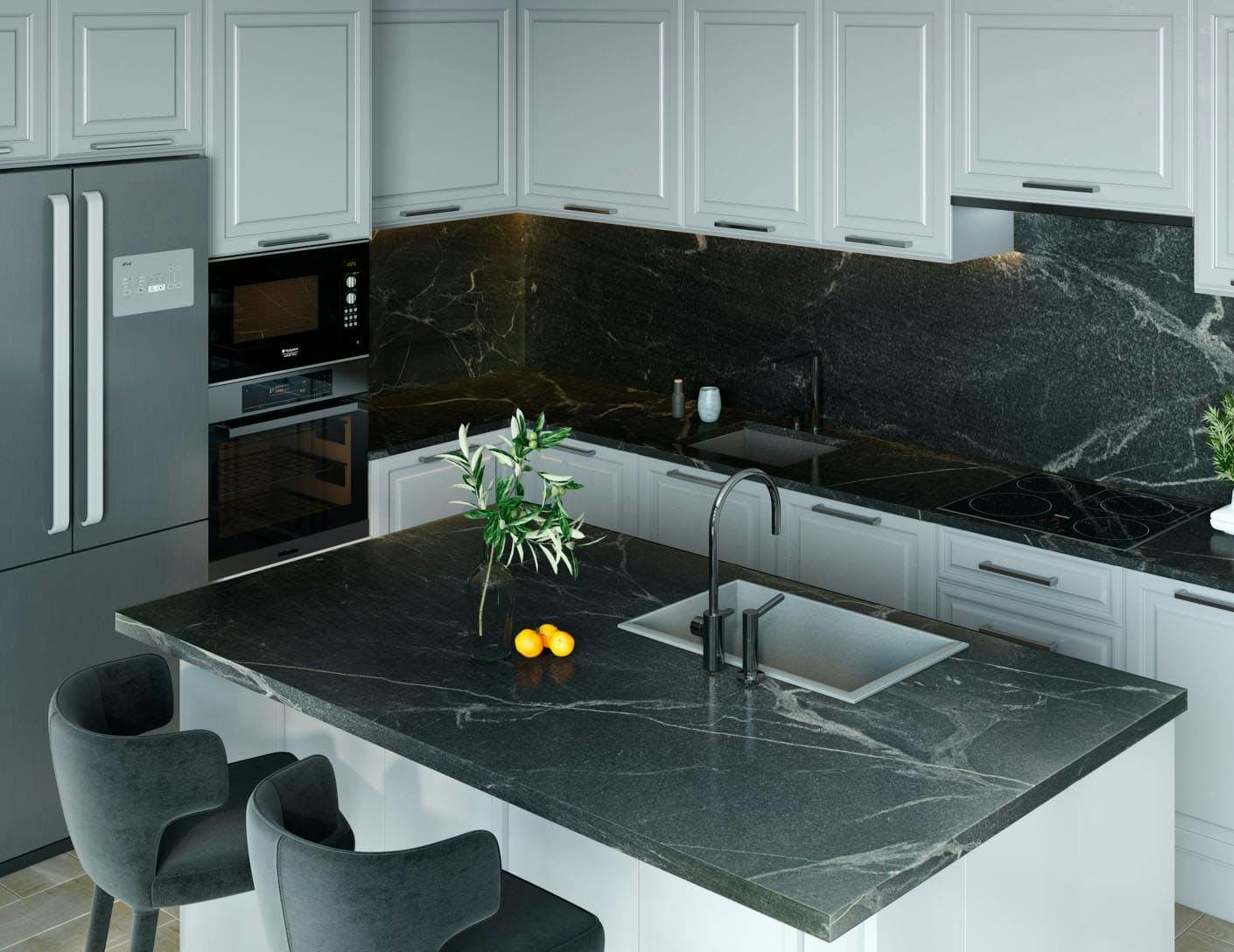 Surface Simulator
Visualize and combine Sensa by Cosentino colours in one click.
Check out Cosentino's colours and surfaces catalogue and design the kitchen that suits you best.
Go to the visualizer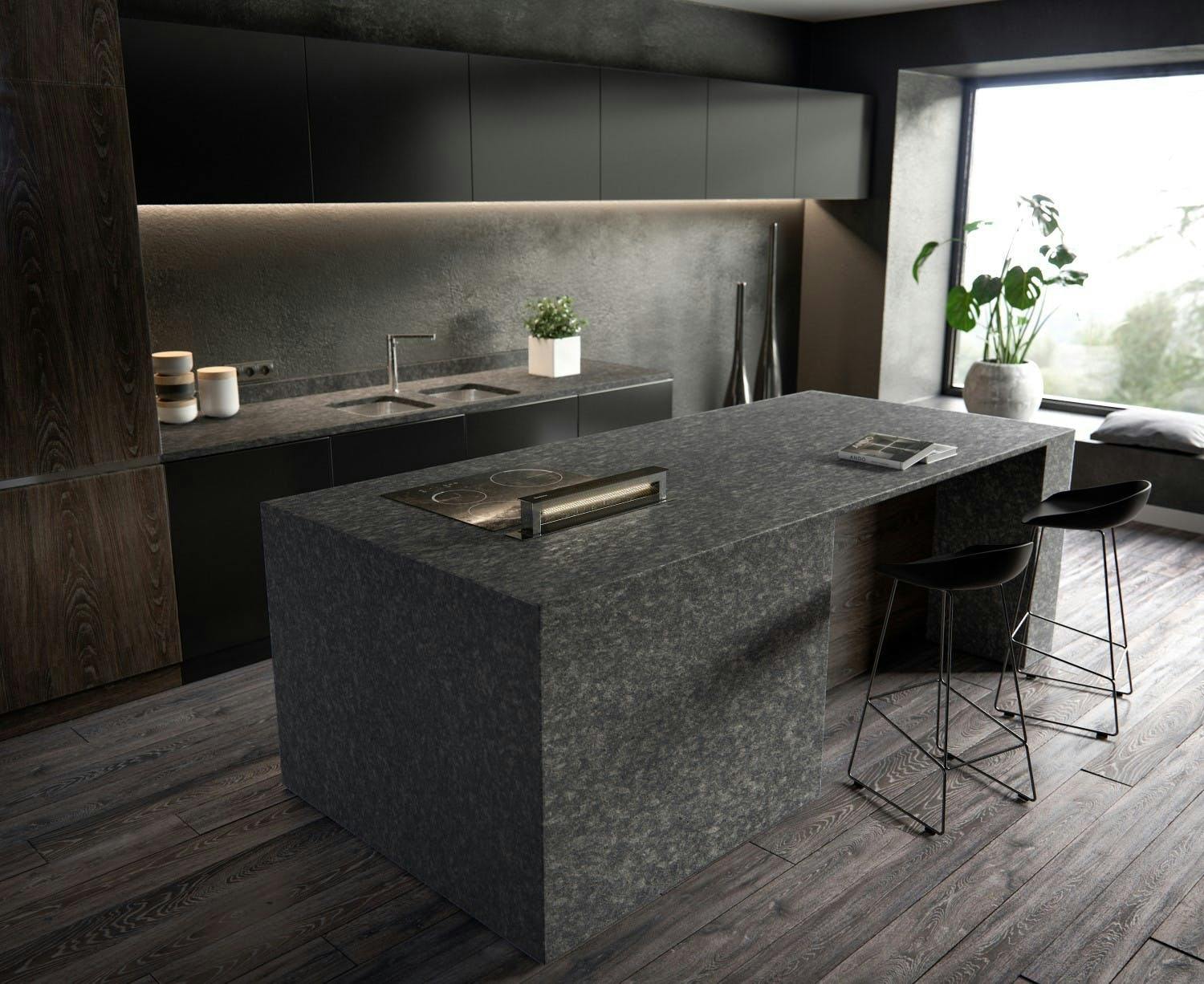 For Every Taste
Natural stone is famous for its unique colours full of personality and originality, capable of meeting the demands of any style and trend. Cream, grey, and orange tones, classic textures or stark contrasts...Cosentino offers infinite natural stone options for all tastes.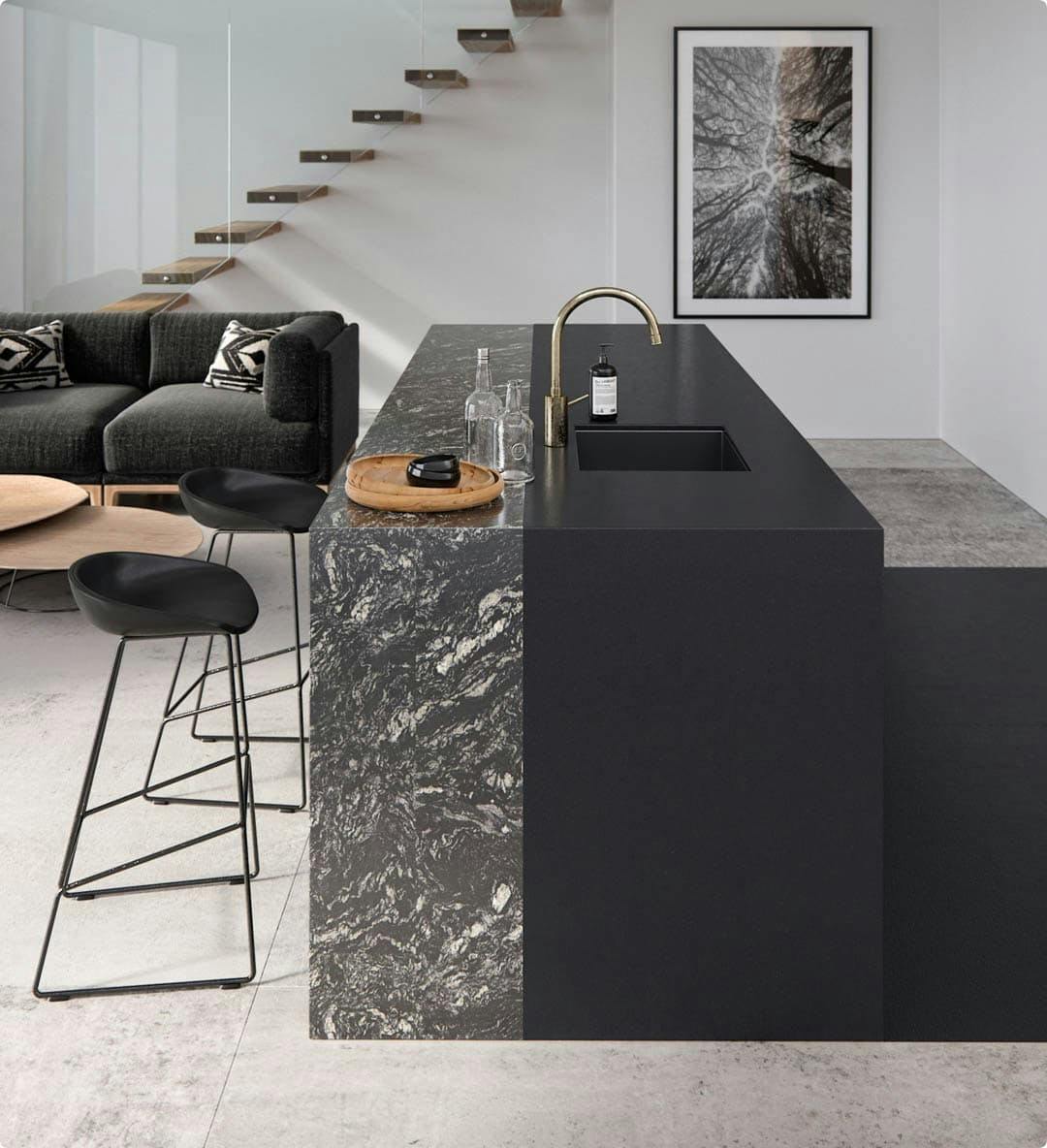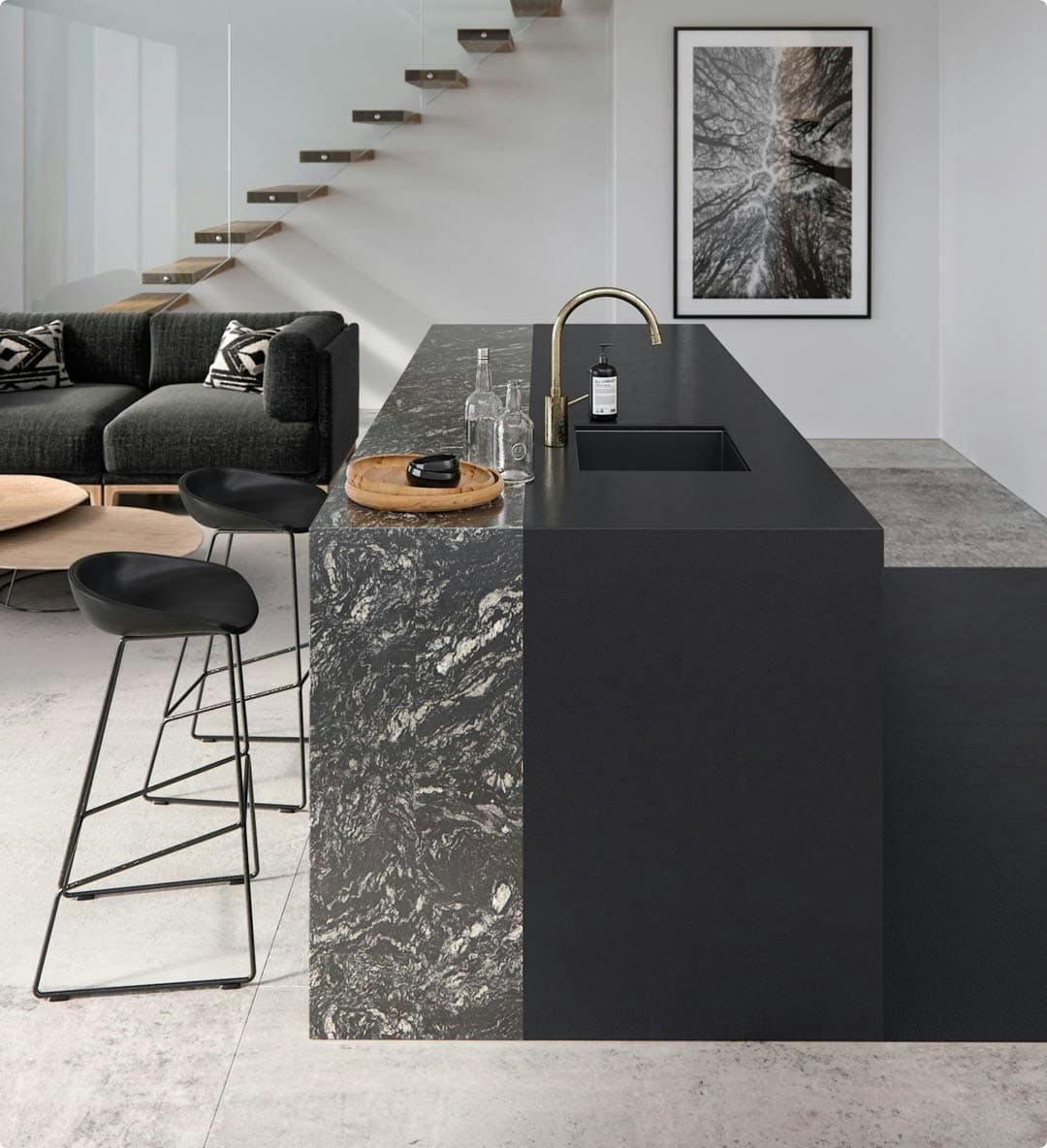 A Matter of Touch
Sensa Premium Collection is available in three finishes:
Polished: For a bright surface with reflected light.
Caresse: For a sophisticated matte texture.
Leather: For an original effect.
Easy maintenance and cleaning with a 15-year Warranty
Combine your Sensa kitchen countertop with other products