Dekton® Stonika blends with nature to create 4 classic colours of a hyper-realistic beauty. Vibrant veined patterns and textures with the highest technological performance of a revolutionary surface. Dekton® becomes Nature and makes it last forever. Dekton® becomes Nature itself and ensures its longevity.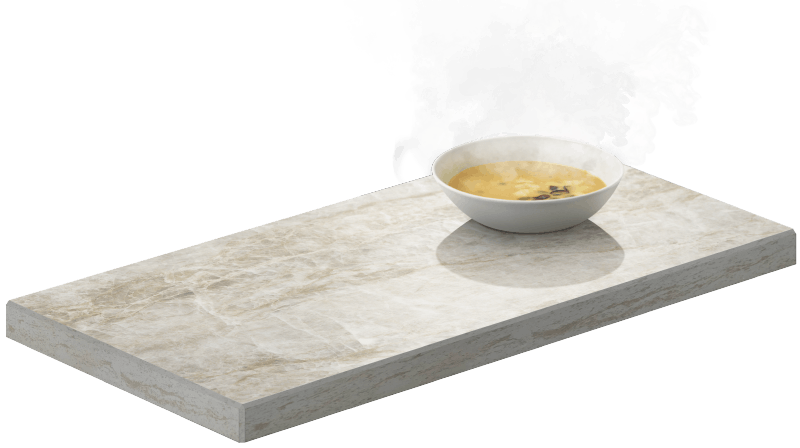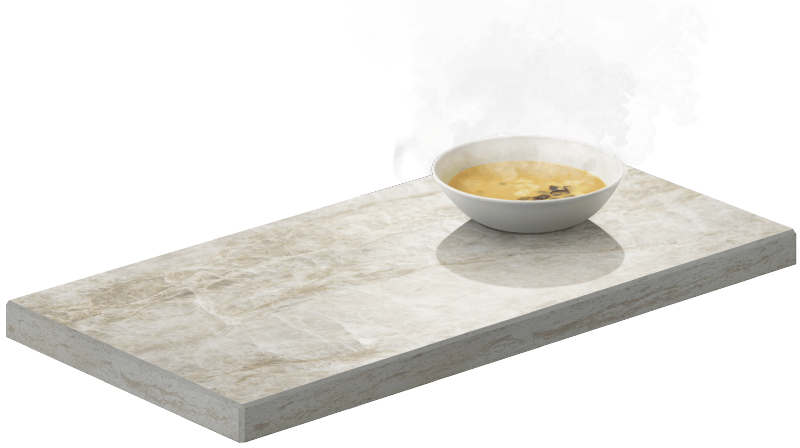 Unlike other surfaces, with Dekton® XGloss Stonika technology the use of a thick vitreous layer is not necessary. Consequently, this means the image is not distorted and allows for a better clarity and realism of the designs.

Thermal and Scratch Resistance
Dekton® Stonika belongs to the Xgloss collection and so iretains the same scratch properties as other polished colours. Base and surface react in the same way to temperature changes, avoiding common cracks caused by the difference in expansion between the two elements.

Dekton® XGloss Stonika appears as a unique piece unlike other products where a glassy layer is discernable. Its surface layer is almost imperceptible due to its depth, the thinnest in the market. which fuses with the base to perfection creating a single more compact and resistant material.
Olimpo
Inspired by the highest-quality Carrara, Olimpo is the version of Dekton® Stonika Olimpo for the most discerning tastes. The colour shows the elegance of greyish veins on top of a white background, which enhances its details with a dazzling sheen.
Taga
Inspired by the quartzite of the Taj Mahal, Dekton® Stonika Taga is an interpretation adapted to current trends while maintaining the character of natural stone. The general greyish tones with marble and crystalline veins enhance its natural structure. Its splendid sheen and aesthetic quality contribute to making this a premium model.
Arga
Inspired by the quartzite of the Taj Mahal, Dekton® Stonika Arga carries the luxury of natural stone with the properties of Stonika. Its smooth cream background, with subtle brown-gold veins, intensifies its dramatic structure. A hyperrealist design, with a dazzling sheen, gives depth and richness to this material.
Bergen
Inspired by natural Portobello stone, Dekton® Stonika Bergen strives for perfection in tone, structure and depth. The beauty of its greyish veins with sculptural pattern, on an off-white base. A design loaded with personality and elegance.