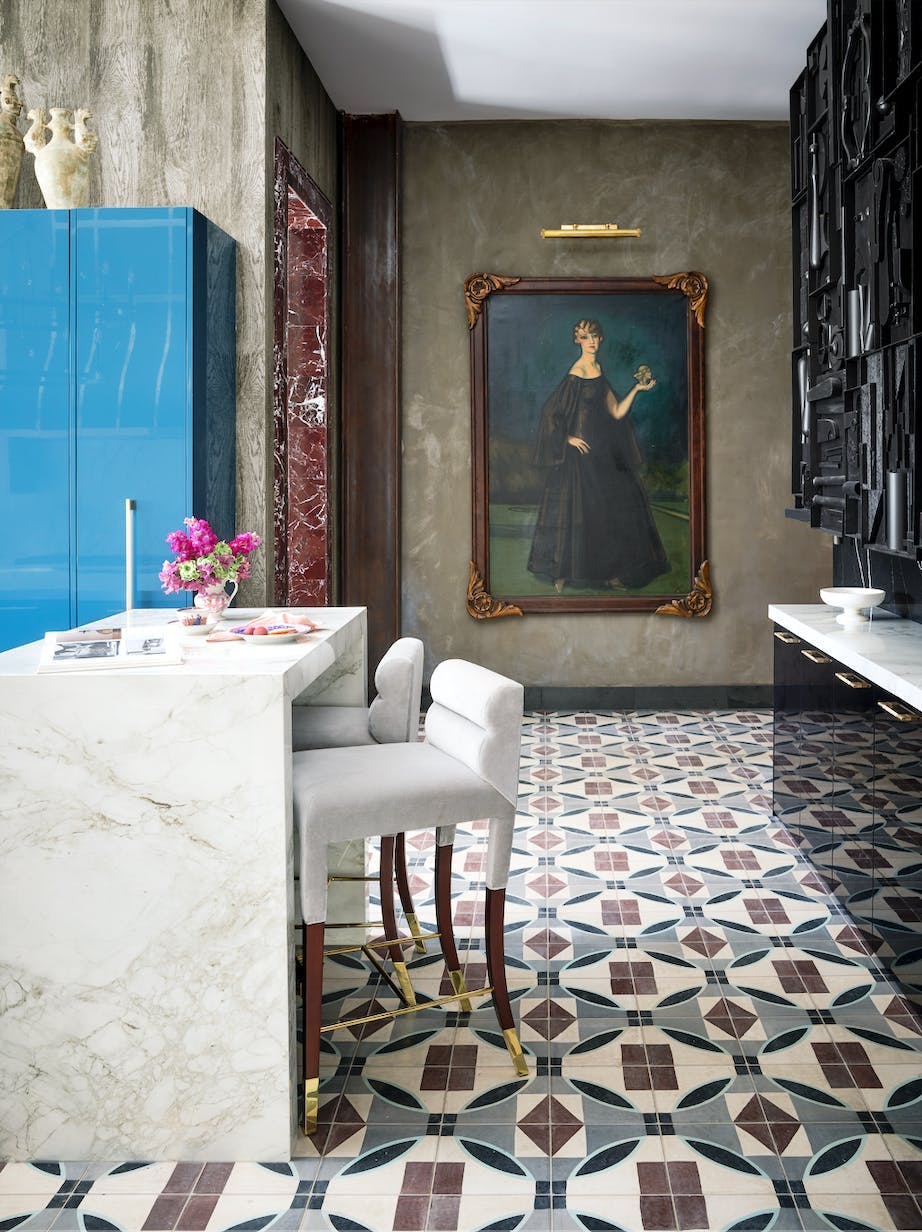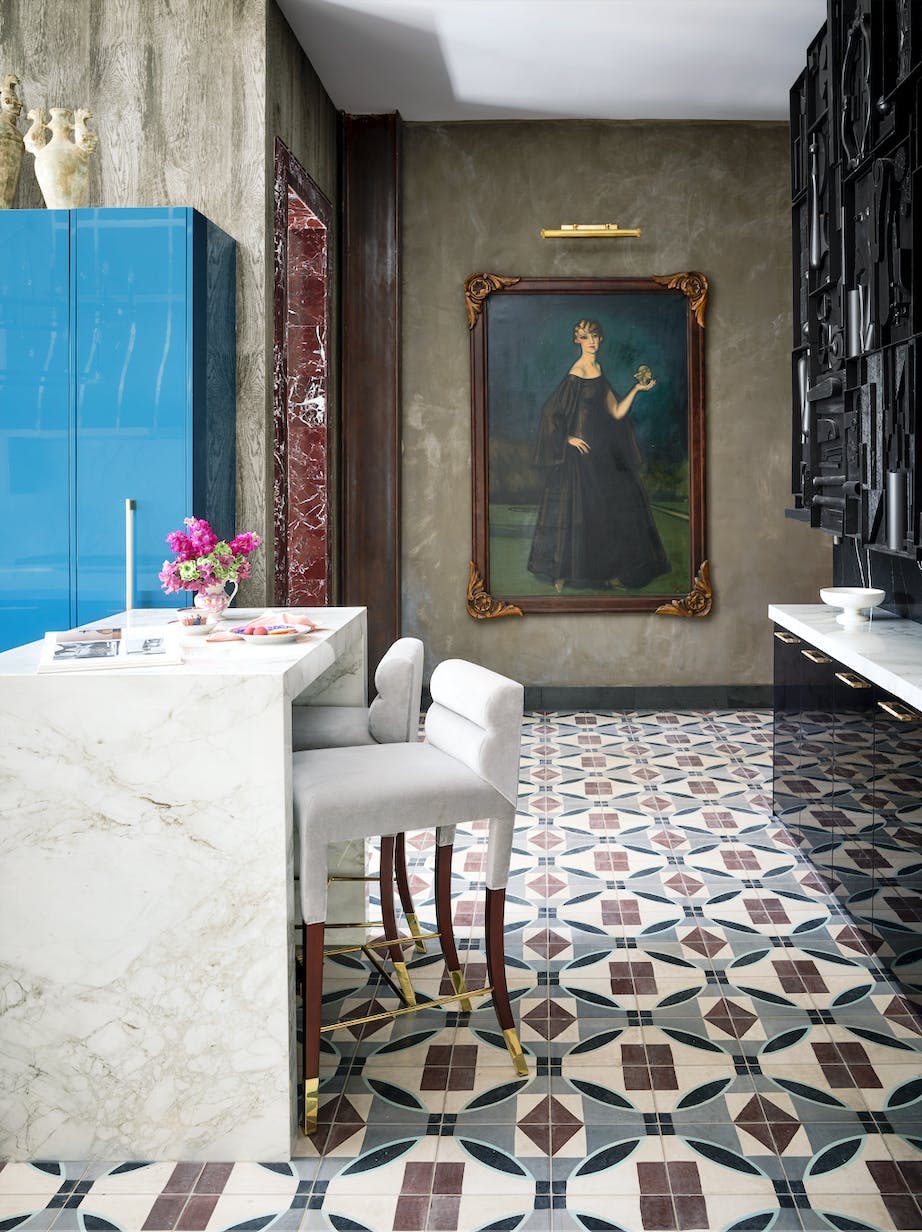 Dekton and Silestone glisten at the 2019 House Beautiful Kitchen of the Year
Cosentino is a proud sponsor of House Beautiful's 13th annual Kitchen of the Year located in Dallas, Texas. Designed by Michelle Nussbaumer, this year's kitchen is found within an 18,000-square-foot warehouse home, which includes a maze of kitchens, terraces and studio space. The space is inspired by neo-Mayan design, art deco and bright colors incorporating everything from colorful cabinets to integrate murals to striking surfaces.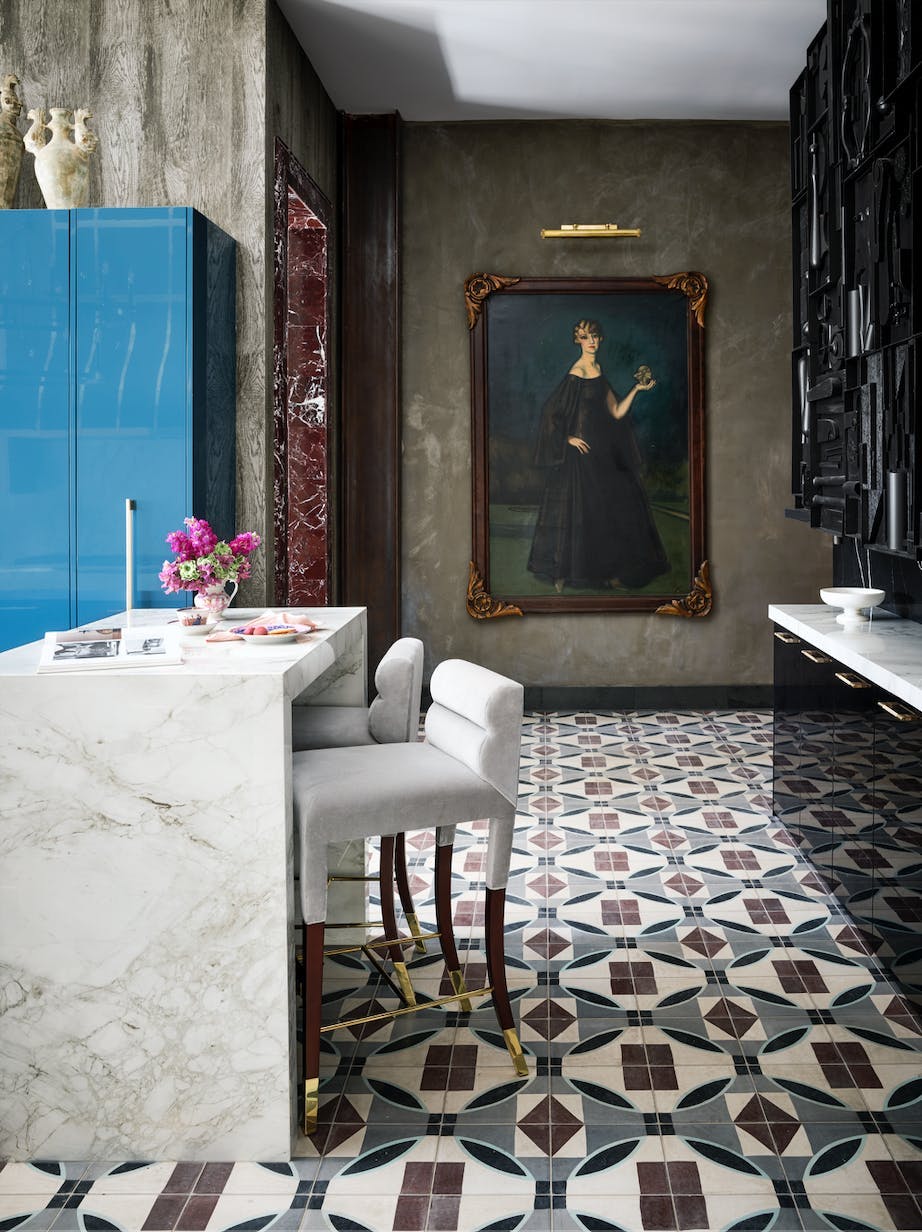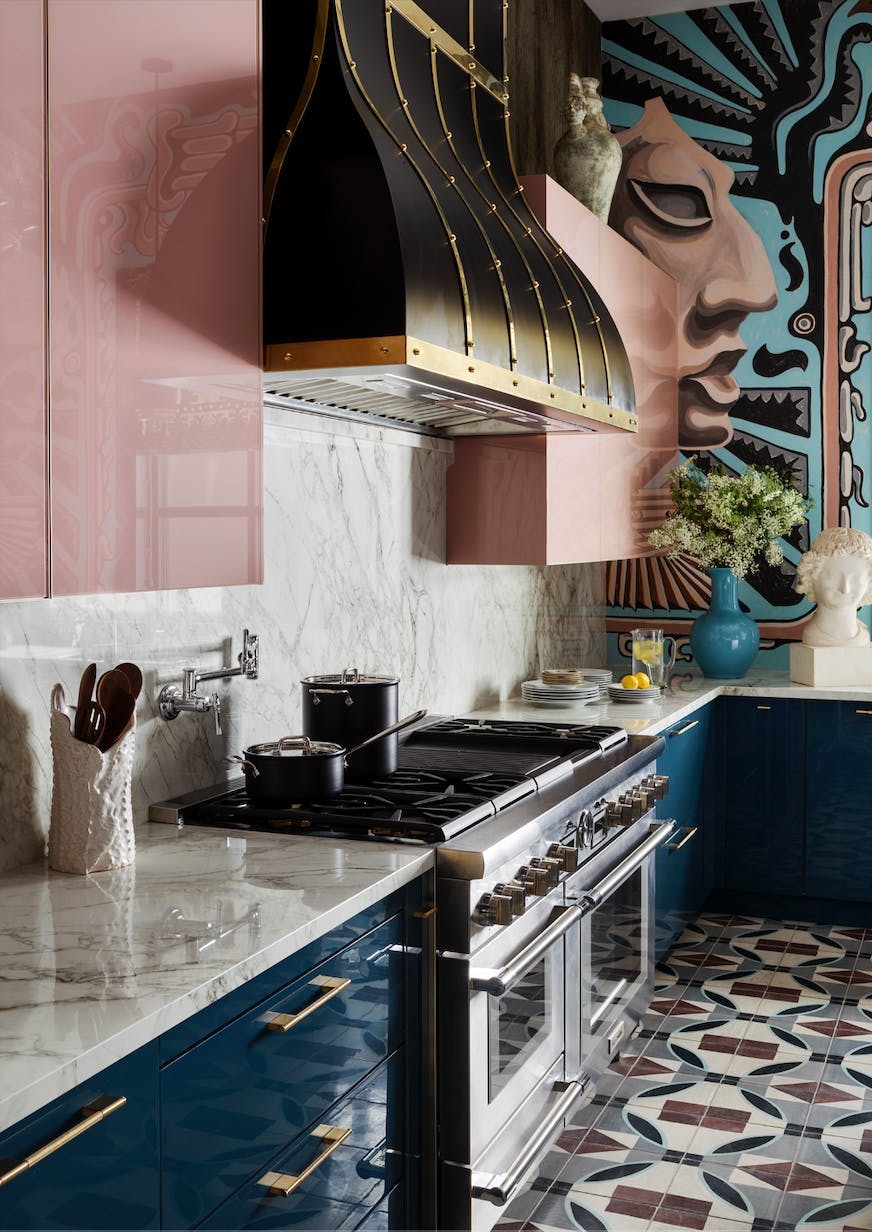 We spoke to Michelle to learn about her inspiration, expertise and passion for this initiative, as well as her experience working with Cosentino products.
Q: Describe the overall aesthetic of your space. What inspired your vision?
MN:
I started with the idea of a neo-Mayan inspiration. I own the deco painting, and the color palette started there and with the cement tiles, I designed.
Q: From both a design and functionality standpoint, how did that inspire the materials you specified?
MN:
I wanted to have a mix of materials in a strong masculine kind of sense. So the Thibaut wood-grained wallpaper, mixed with the Dekton by Cosentino surfaces, and my new Francois line of range hoods was the perfect masculine mix.
Q: We understand you specified a material from Cosentino in your space. What material did you use, and in what application?
MN:
We used both Silestone and Dekton throughout the home. Dekton on the walls because it comes in thinner formats and works great for wall applications, as well as Dekton on all the countertops because we love the durability, especially in the white colors.
Q: From a design and aesthetic standpoint, why did you select this color?
MN:
The beauty of Dekton Bergen's greyish veins with sculptural pattern on an off-white base was the perfect addition. I wanted something bold and I really liked the graphic effect of black and white. Plus the veining in these materials I thought was very authentic.
Q: From a durability and functionality standpoint, why did you select the material you did? What sets it apart from other surfacing?
MN:
I just love the Dekton Bergen, the pattern is so beautifully executed and it's very difficult to find a white surfacing that doesn't stain or scratch. It's the perfect choice.
Q: What are the top 4 design tips you'd like fellow design pros and homeowners to take away from your space?
The beauty is in the Mix
Keep it personal, don't follow trends
Panel ready appliances create a bespoke kitchen that doesn't feel like a kitchen.
Opt for durable products that you know will last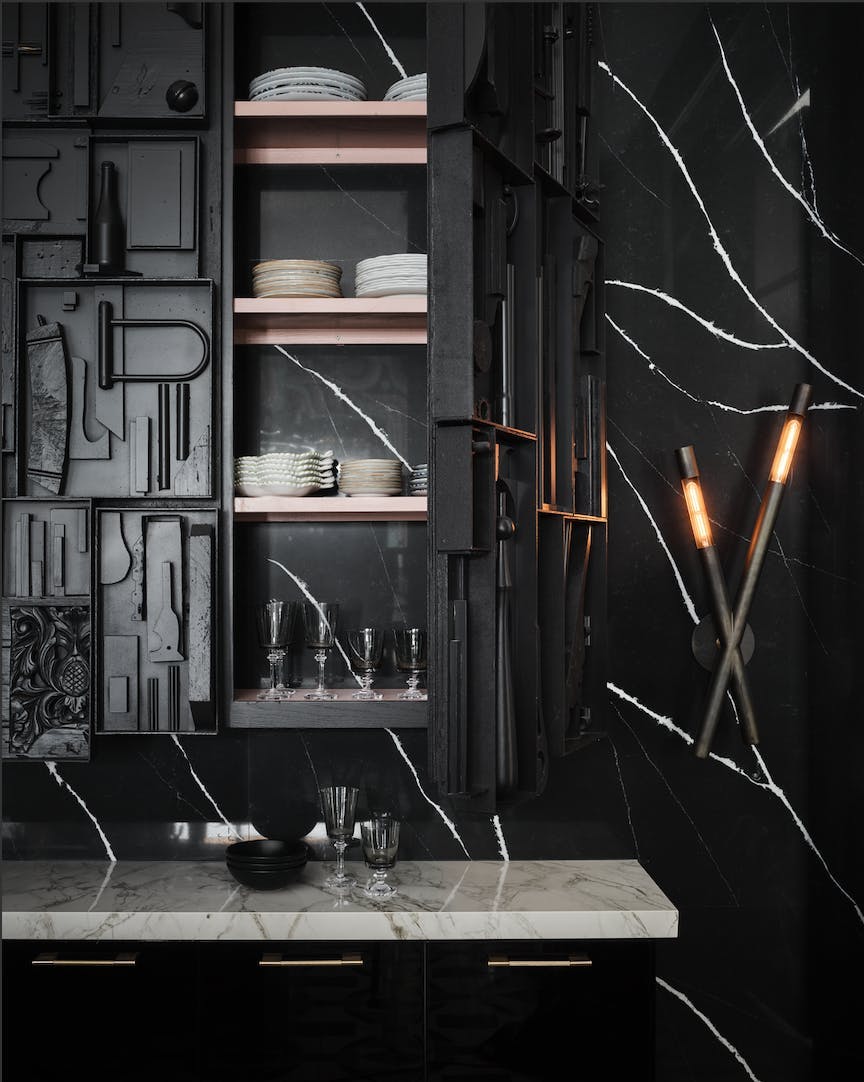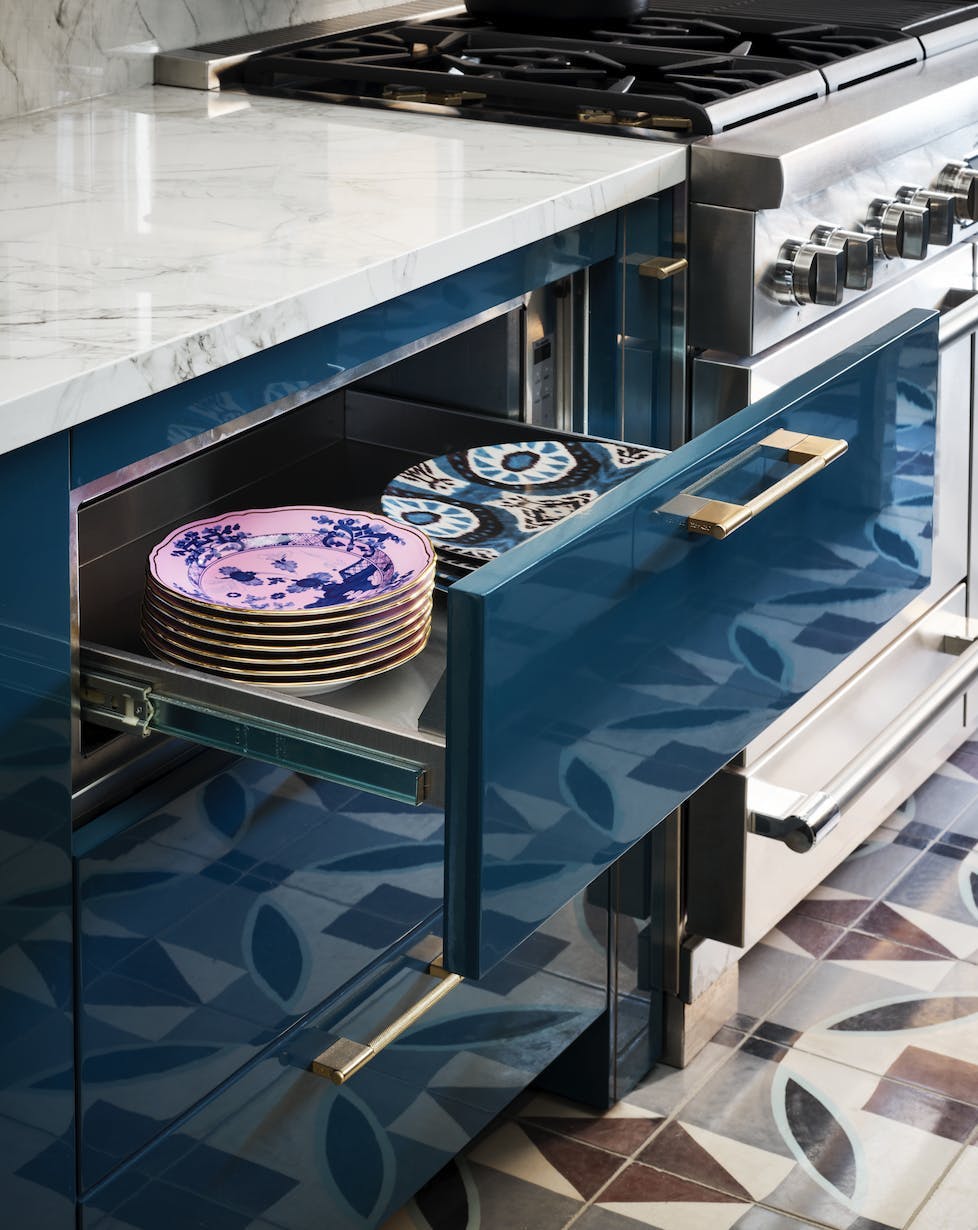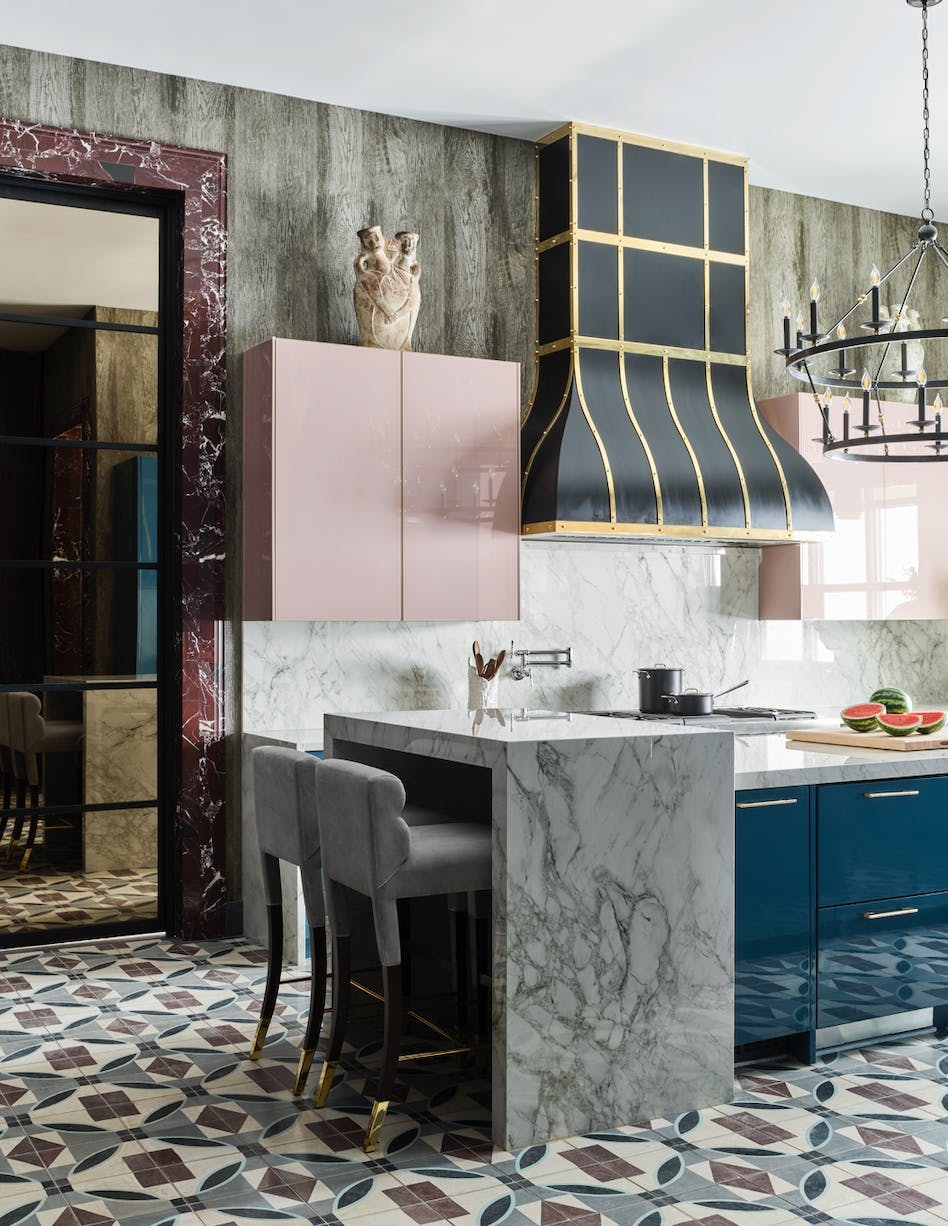 -
Cosentino
, known for its highly durable surfaces, is proud to sponsor
House Beautiful's 12th annual Kitchen of the Year
.
Silestone by Cosentino
offers extreme durability in kitchens, bathrooms, and other high-traffic spaces. Its advantages include low maintenance, high resistance to stains and scratches, and a low liquid absorption rate. Silestone is manufactured in more than 75 colors, three textures, and various formats, making it highly versatile.
Dekton by Cosentino
is a sophisticated mixture of the prime materials used to manufacture glass, modern porcelain, and quartz surfaces. The manufacturing technology behind Dekton allows for many indoor and/or outdoor applications-including pools and fireplaces-in varying colors and textures.
House Beautiful Kitchen of the Year Blog Post