Cosentino's C Magazine, Bronze Architect's Darling Award 2019

Cosentino's magazine C- architecture & everything else has once again been distinguished with an Architect's Darling Award by Heinze GmbH, this time Bronze Award in the category of "Best Architectural Magazine".
---
The Awards were announced on this month of November in Celle, Germany, in a ceremony attended by over 350 high level representatives of the architecture and construction industry. The renowned Architects' Darling Awards are curated by the specialized media company Heinze GmbH, and they are divided in two categories, Product Awards and Jury Awards.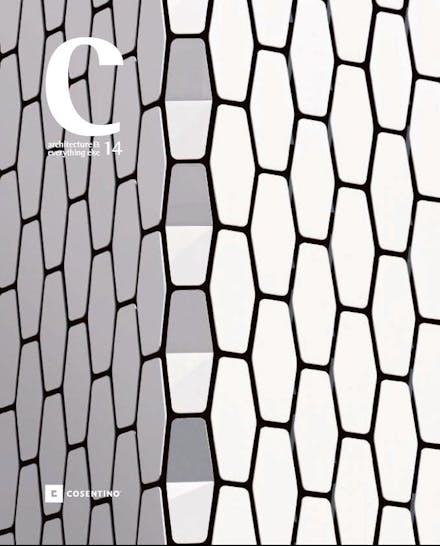 The Product Awards are decided by a panel of 2.000 architects and planners and measure brand awareness and image though a survey among the panel, and the 12 Jury Awards by a selected group of industry experts and evaluate marketing and communication tools such as websites, samples or corporate magazines. Within the category "Best Corporate Architectural Magazine",
Cosentino's magazine,
C - architecture & everything else
was chosen to be the third best one.
C - architecture & everything else

As the title
C - architecture & everything else
suggests,
C
magazine goes beyond architecture, also featuring articles about topics such as travel destinations, in depth interviews or sustainable projects. Launched in 2014, with this quarterly publication of total 38.000 circulation, Cosentino contributes to the world of architecture and design not only with its premium products but also through this high-level communications tool which is distributed worldwide to architects and designers. In 2017 Cosentino already received a Silver Architect's Darling Award for Cosentino's magazine,
C-architecture & everything else
.
C-architecure & everything else digital edition: www.magaceen.com