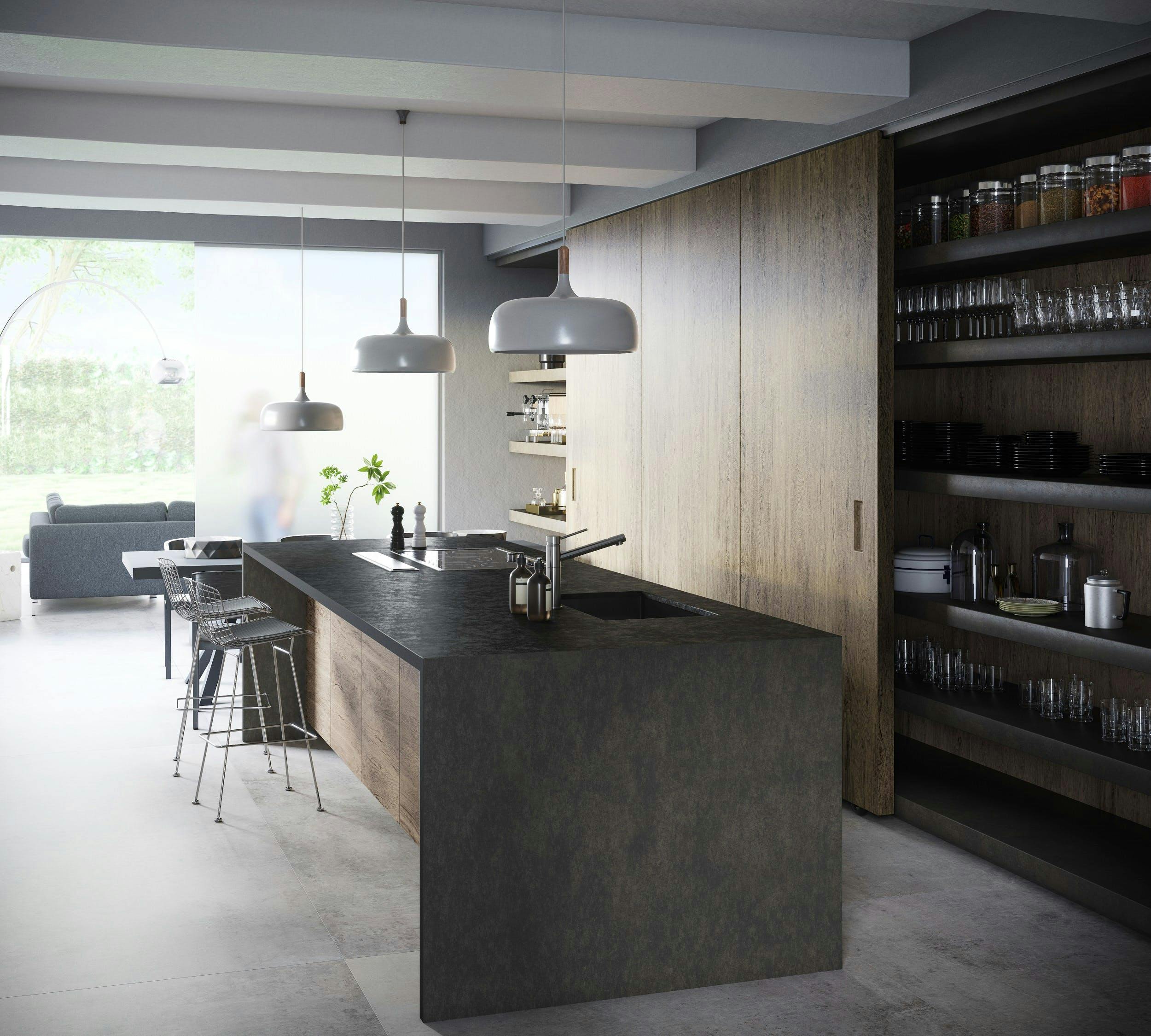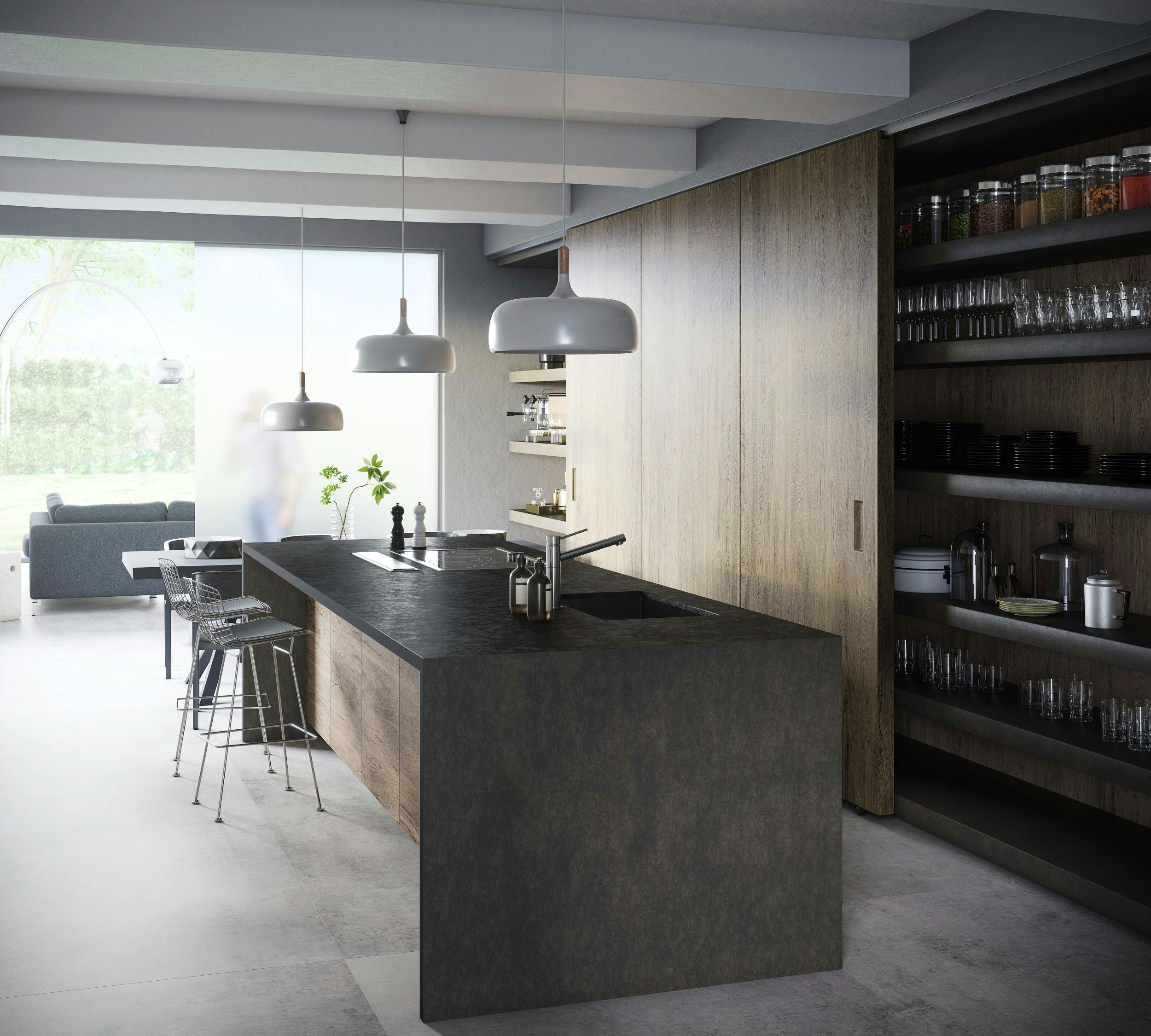 Dekton® by Cosentino launches Bromo and Milar in the market: two new dark, matte shades with a soothing elegance that imbue interior and exterior decor with personality.
---
Bromo, with its natural and organic appearance, and Milar, with an aesthetic that evokes old industrial ships located in the outskirts of cities, were born to play a role in original and creative spaces and projects, where a vintage, rustic or aged look can feature highly in a room, or fuse gracefully with more current or avant-garde elements.
Bromo
The new colour Bromo is a dark blue shade, inspired by homogeneous metamorphic rocks such as slate. Subtle, faded graphics, a careful-created texture and a natural aesthetic define this evocative colour proposal, perfect for any type of environment. Bromo was born to fit seamlessly into the
Natural Collection
by Dekton®, a series in which Cosentino continues to express its desire to recreate the best of nature and its geology.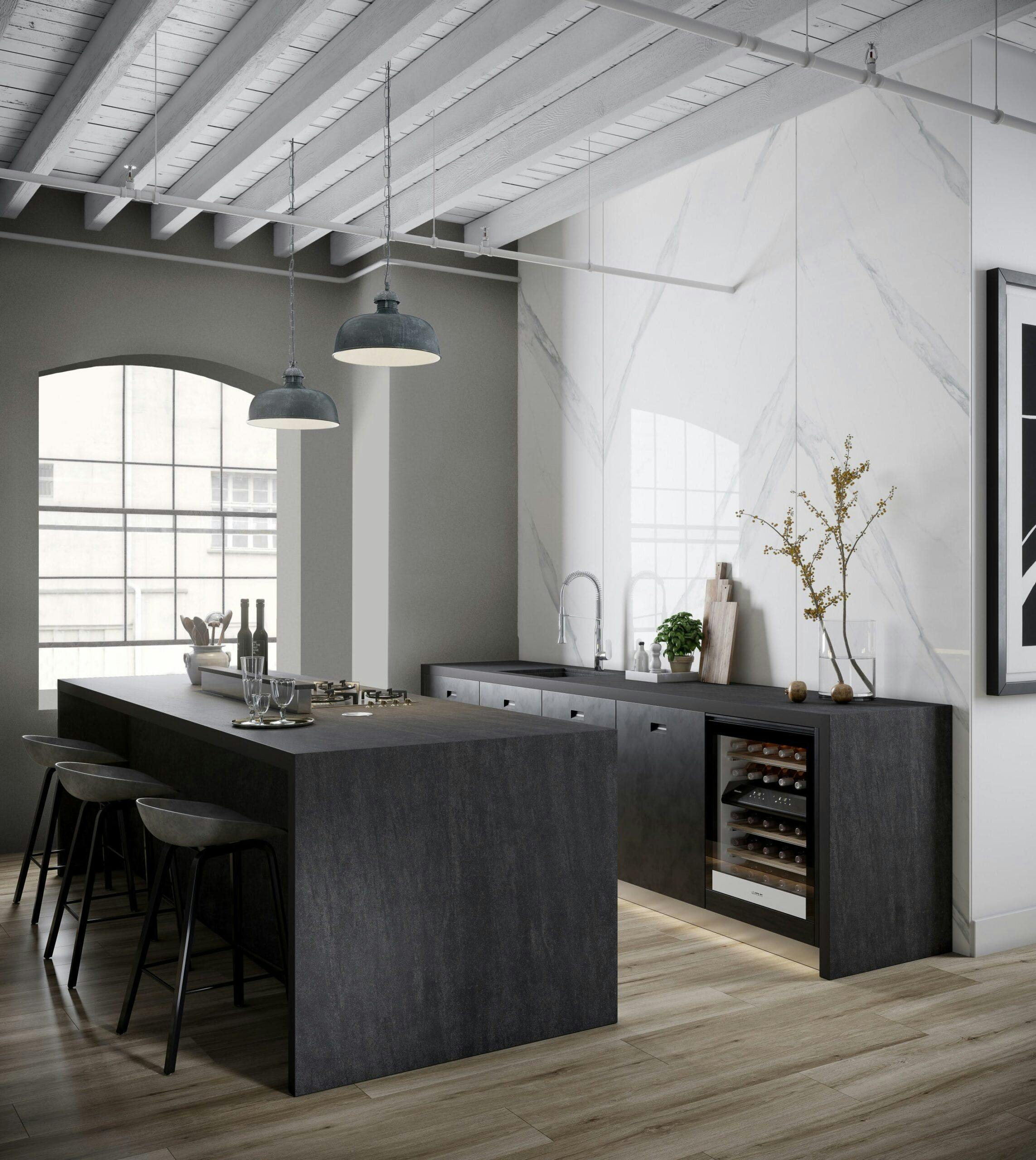 Milar
Grey and brown colours come together to form the basis of the new Milar colour palette, giving rise to a theme inspired by oxidised and faded-looking materials. Its bright, dotted graphics and its dark, sweeping shades create a strong personality, turning it into a versatile and full-bodied colour. Given its aesthetic characteristics, Milar fits seamlessly into the
Industrial Collection
by Dekton®, a transgressive and groundbreaking series due to its urban nature and where the "unfinished" look sparks love at first sight.