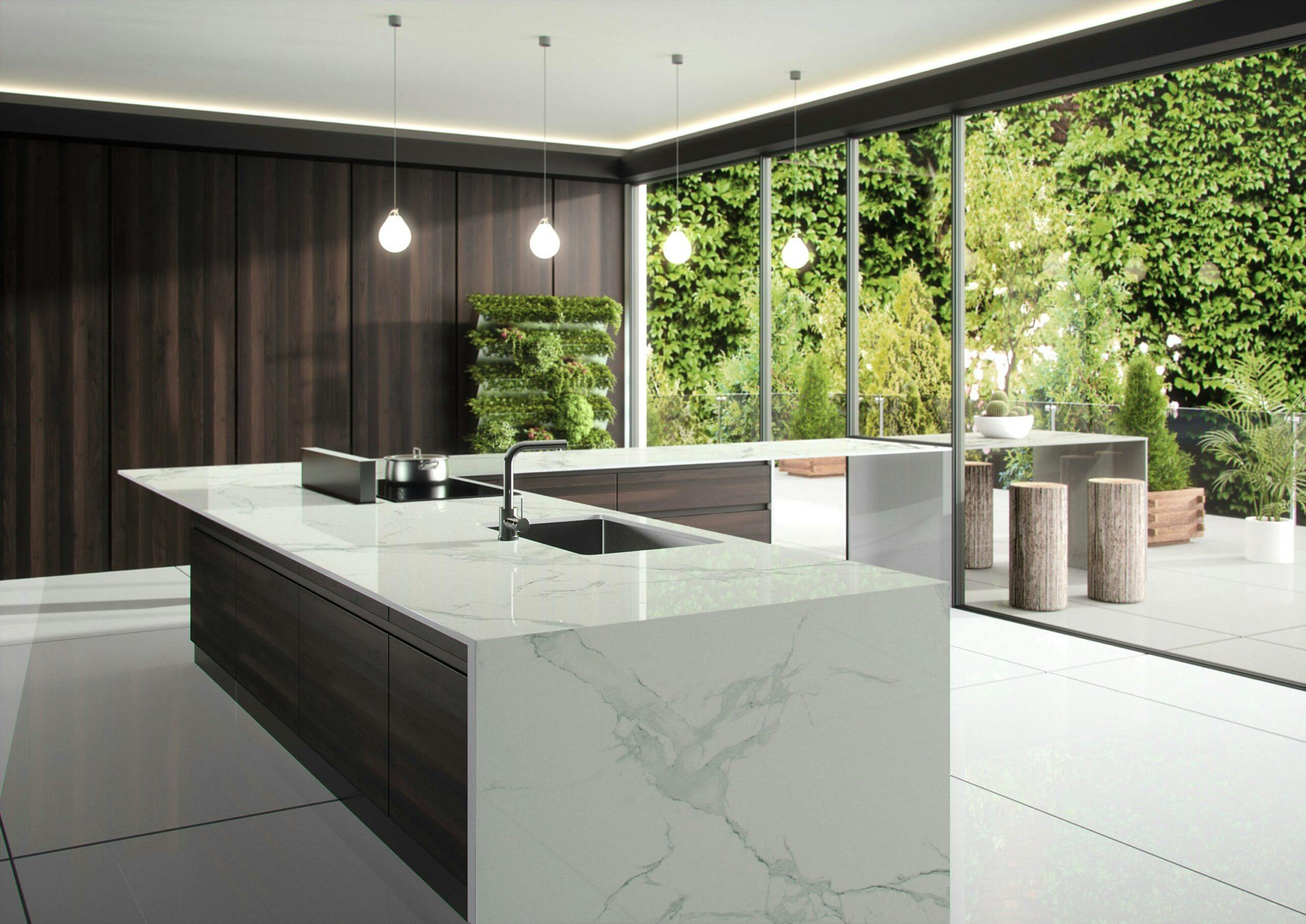 Dekton® by Cosentino Introduces Opera and Natura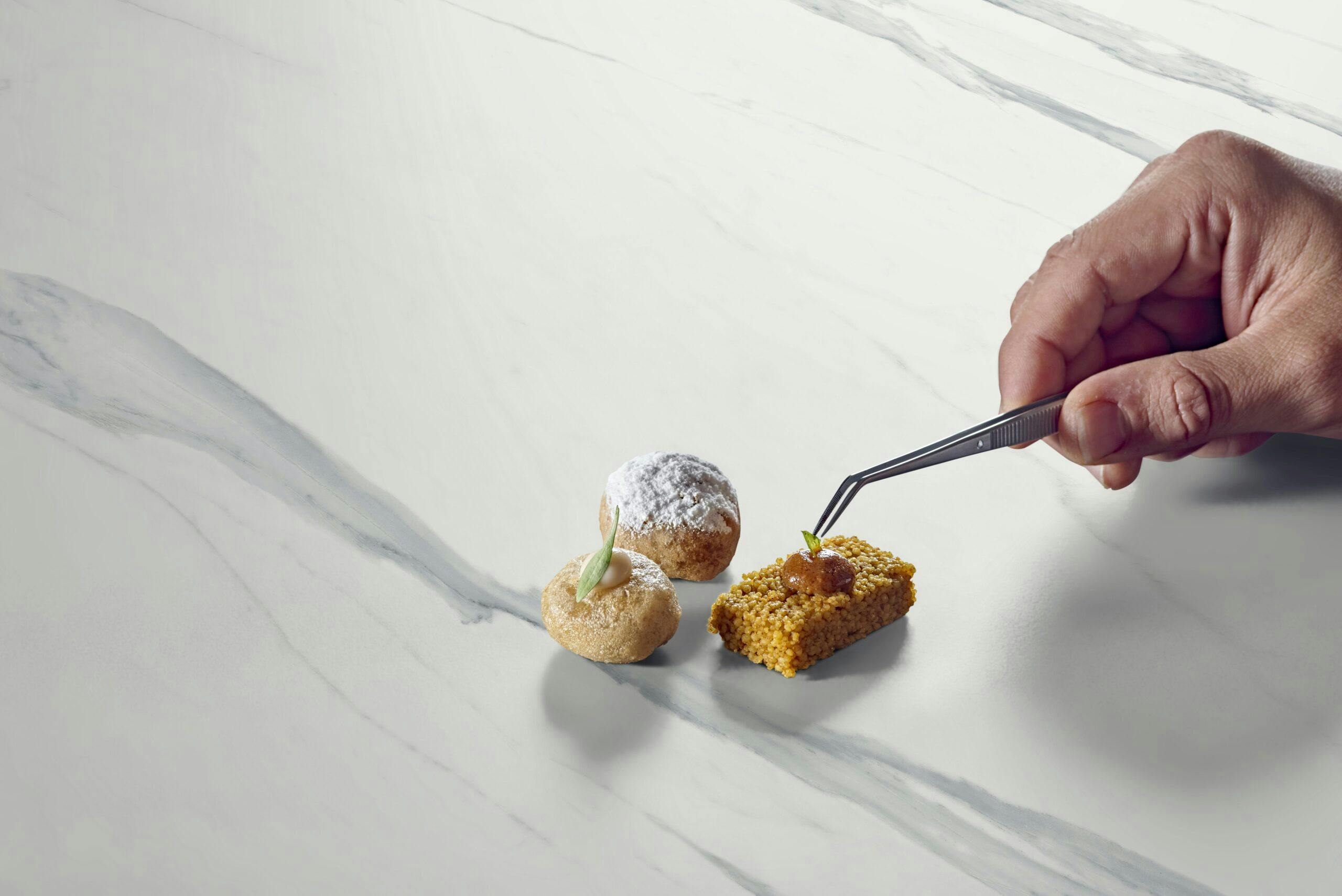 Cosentino Group, presents two striking new colours for its ultra-compact surface brand, Dekton®.  Opera and Natura, the new additions join Dekton®'s existing Natural and XGloss Natural collections, offering a range of unique designs boasting the excellent technical properties expected of the revolutionary ultra-compact surface brand. Created from a sophisticated blend of inorganic materials using an innovative ultra-compaction process, Dekton® has a high resistance to UV rays, scratches, stains and thermal shock. These benefits ensure its surfaces are durable and very easy to maintain, offering a wealth of possibilities for both internal and external projects, including flooring, façades, wall cladding and worktops.
DEKTON® OPERA: 
Inspired by the current desire for marble interiors, Opera takes inspiration from elegant Italian Carrara marble and boasts the extraordinary new soft touch finish from Dekton®, Velvet Texture. Simple, light grey veining adds depth and interest to the creamy white surface for a  classic understated finish.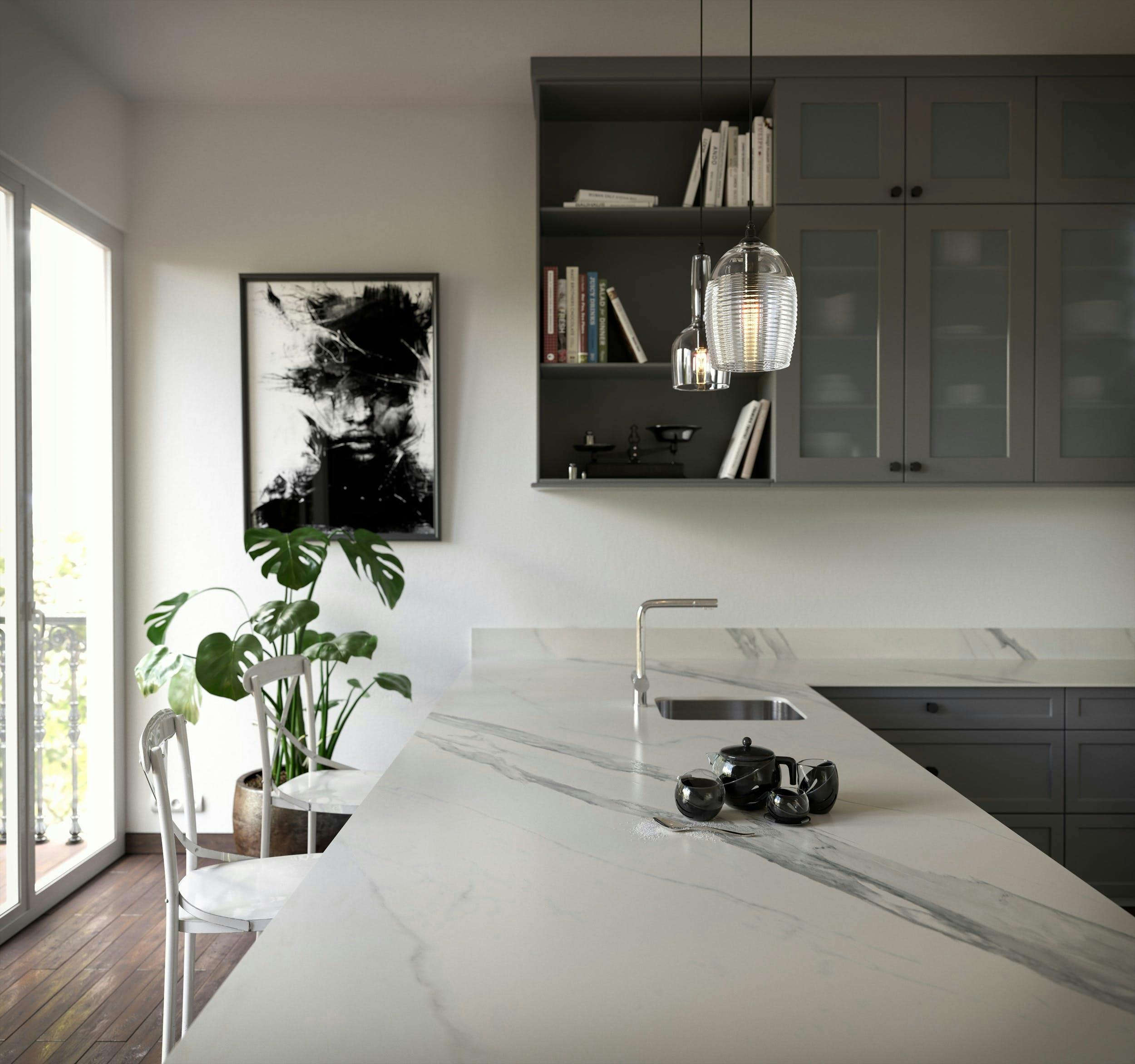 DEKTON® NATURA:
Replicating the quintessential style of marble with soft grey veining accentuating the classic white surface, Natura also offers a lustrous polished finish. With all the benefits of Dekton®'s technical characteristics, the striking colour's reflective nature is due to the nano-technological treatment and mechanical polishing process it undergoes, resulting in a crystal-like shine. Combined with the strength and stain resistance of Dekton®, the resulting product provides exceptional performance paired with unique characteristics. This includes water repellent properties, ensuring an impressive resistance to stains. The 'Nanocoating Process' and mechanical polishing also enhances Dekton®'s colour.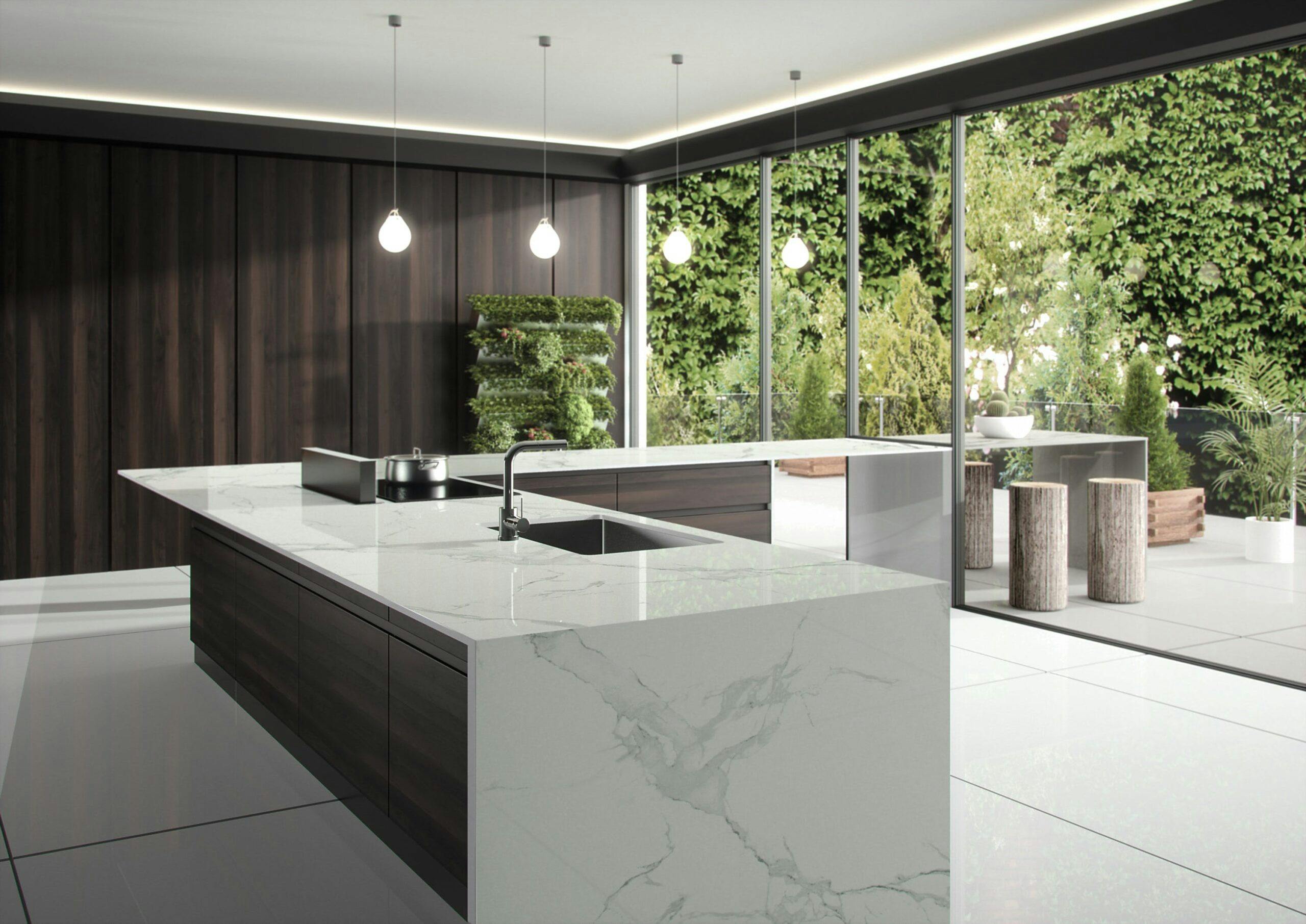 Pictures Dekton Opera y Natura
PR_Dekton by Cosentino introduces two marble-inspired new colours, Opera and Natura