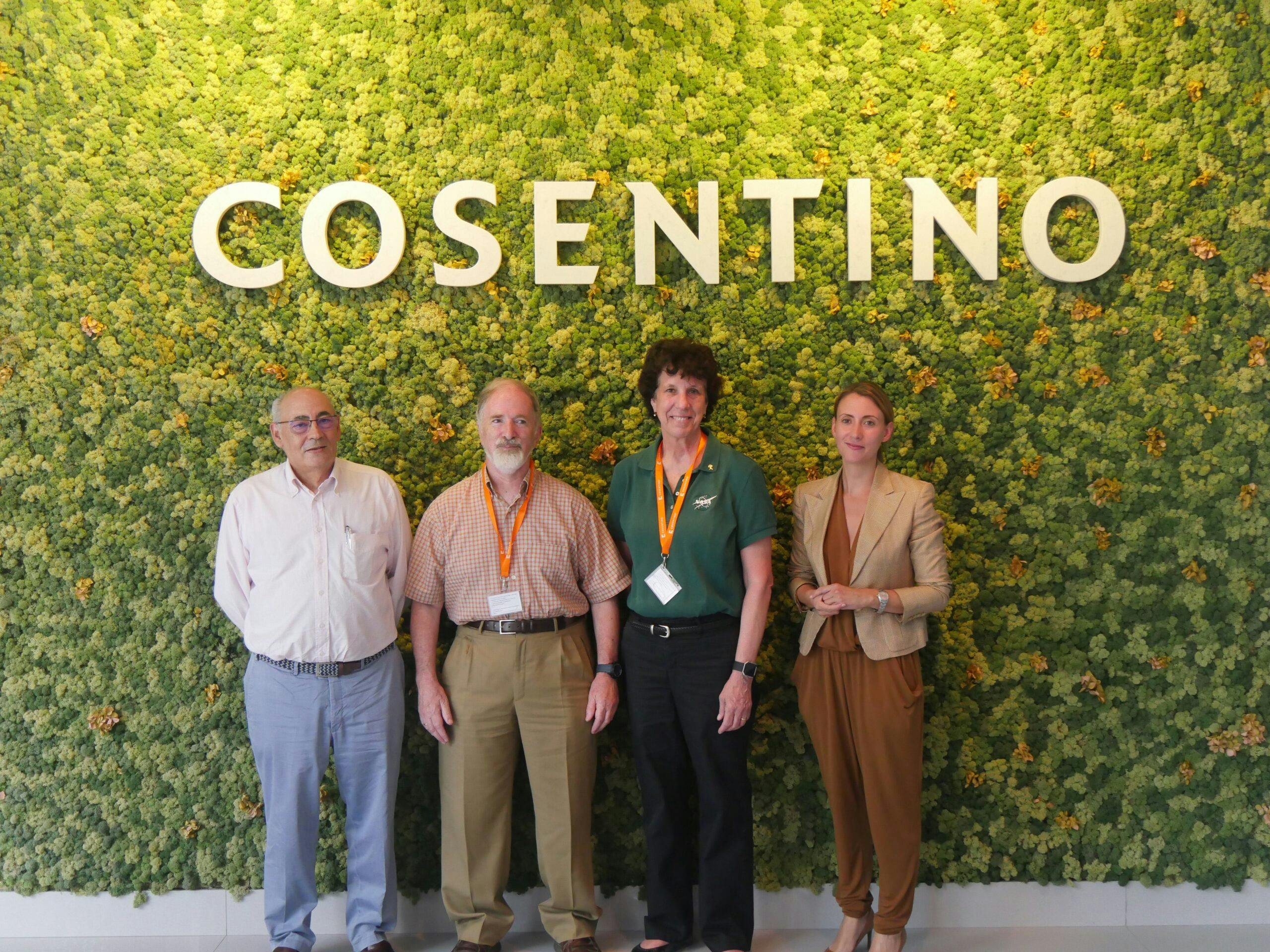 NASA astronaut, Ellen Baker, hosted the Eduarda Justo Foundation's Forum of the Future on «Living and Working in Space»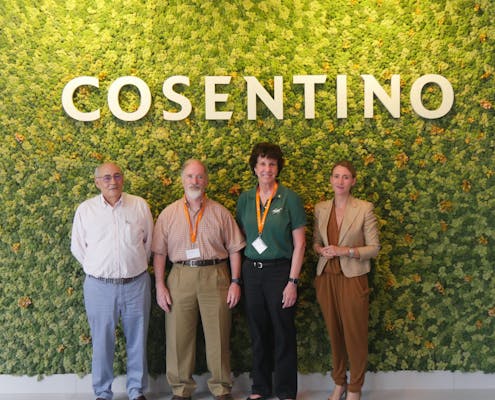 Yesterday, the
Eduarda Justo Foundation
, dedicated to promoting economic, social, education and cultural development in the province of Almería, with particular attention paid to agents with more limited economic resources, held a
Forum of the Future
with a prestigious guest,
doctor
and
NASA astronaut
,
Ellen Baker
. The Eduarda Justo Foundation's
Forums of the Future
are an initiative which aims to analyse the
major trends building the world of the future
through conferences and discussions. This time, thanks to the participation of doctor and NASA astronaut, Ellen Baker, the focus has been placed on "space exploration". Having participated in
three space missions
and spent
more than 686 hours in space
, Ellen Baker hosted an
impressive and interesting conference
to a packed-out audience of more than 175 people in the main auditorium at Cosentino's headquarters in Cantoria, Almeria. Under the
slogan
"
Living and Working in Space
", Baker discussed different themes such as the lack of gravity, cosmic rays, research carried out thus far into farming in space and eating fresh food on long missions that are currently being planned or the difficulty astronauts have carrying out even the simplest of physiological functions. Additionally, she explained the challenges faced by NASA for their return to the moon without repeating the mistakes of the past, as well for the subsequent journey to Mars. Saying "we live on a unique, beautiful and fragile planet", Ellen Baker talked about science and about the importance of scientific development for human advancement. Ellen Baker said: "
We are faced by many serious challenges and unfortunate realities; nevertheless, we have the tools and knowledge necessary to solve a lot of our daily problems. There are so many possibilities for progress, limited only by our imaginations, and by our inability to act and to work together for the common good. We need to move forward, create associations and collaborate. Together we can protect our planet, protect humanity and help it to flourish.
" Yesterday's event was presented and led by the Director of the Eduarda Justo Foundation, Juan Martínez-Barea, who stressed that "
as children, many of us, dream of becoming astronauts, perhaps because space is the final frontier and astronauts are the ultimate explorers
"
.
Before the conference, Ellen Baker, accompanied by esteemed astrophysicist John Beckman and by members of the Board of Trustees of the Eduarda Justo Foundation and Cosentino, visited the Cosentino industrial park, stopping at the production factories of the innovative surfaces Dekton® and Silestone®. The distinguished astronaut had the chance to see first-hand the work, innovation and research behind the two leading materials in the world of architecture and design. Of her visit, Ellen Baker had this to say: "
I was impressed by the factory, the company and above all by the workers, for their training, youth and enthusiasm
"
.