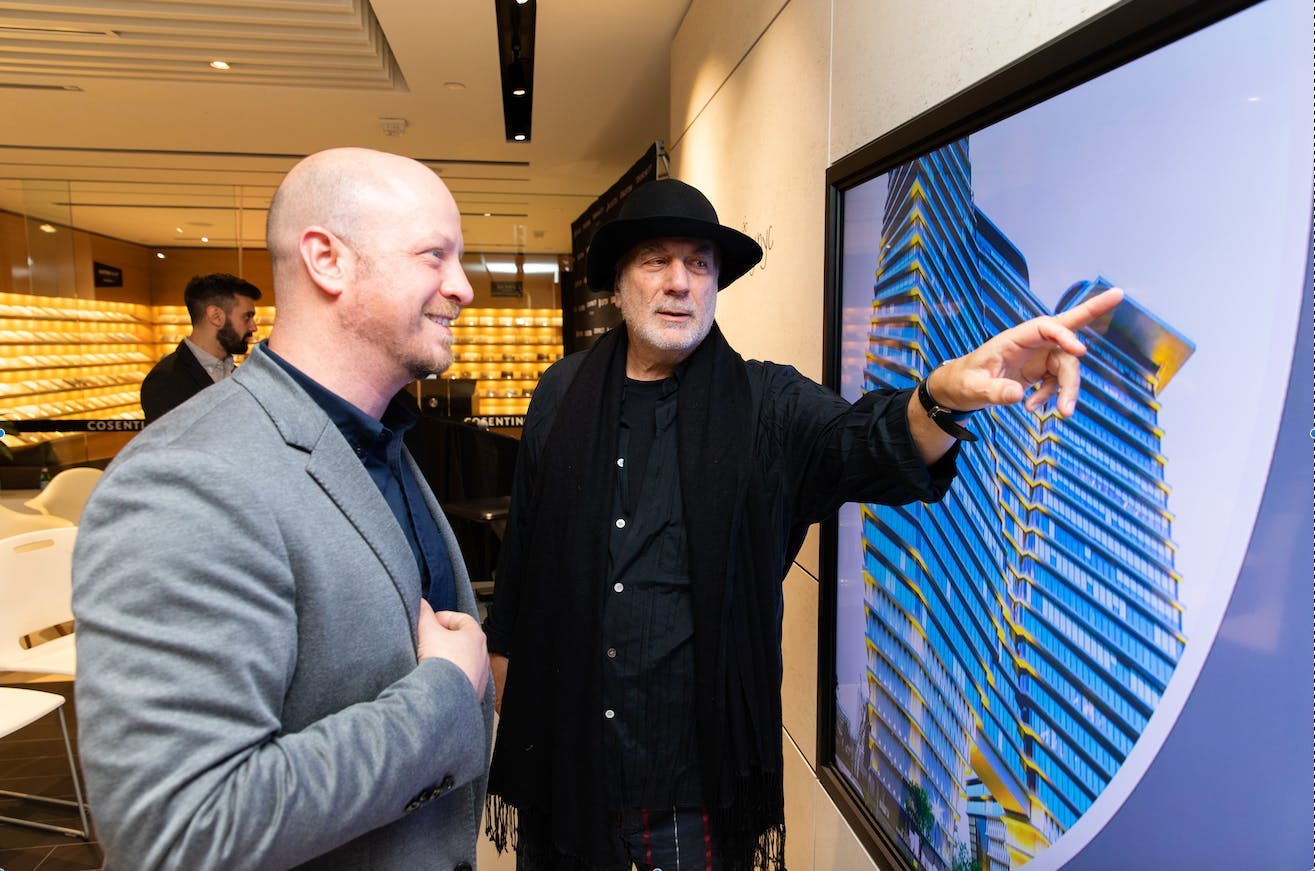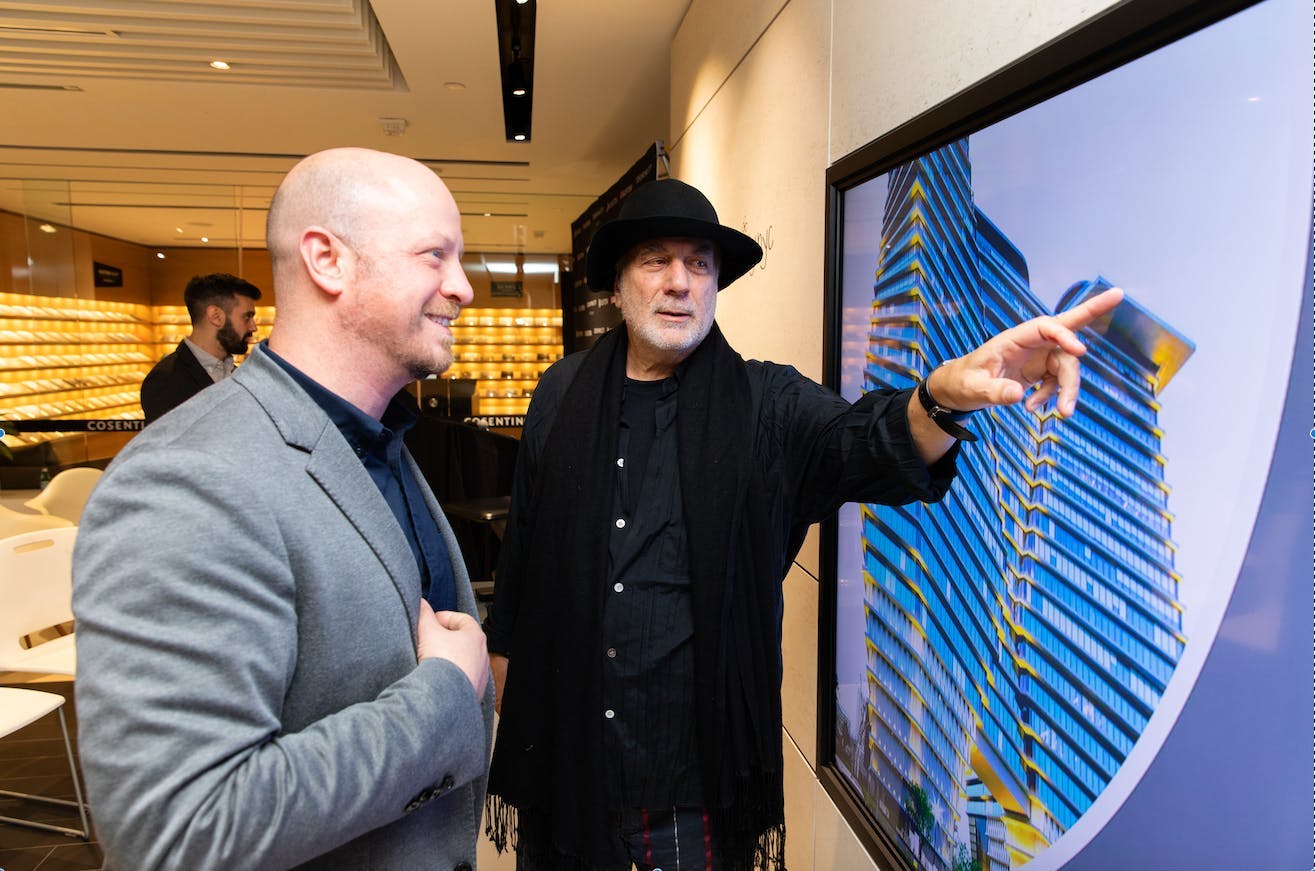 Ron Arad, Knitted in Dekton
This week, Ron Arad joined Cosentino in the Miami, Manhattan and Toronto City Centers for a discussion on his work on the astounding ToHA building in Tel Aviv. 
The ToHA building- a striking, 29-story structure located in the center of Tel Aviv-was completed this year. Its unique faceted design, shaped like an iceberg, was designed by Ron Arad with local architect, Avner Yashar. The ToHa building serves as a unique office complex outfitted with a public garden, an observation deck, and a restaurant.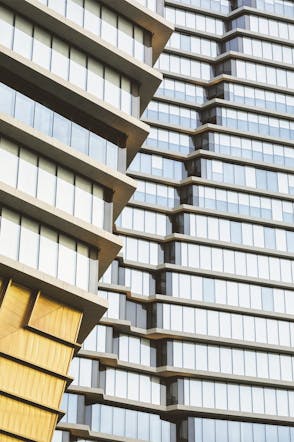 More than 28,000 square meters of Dekton® by Cosentino clad the structure, appearing on the ventilated facades, flooring, elevators, ceilings, and interior partitions. The Dekton pieces, fabricated in 10,000 varied shapes, were produced and cut at the Cosentino headquarters in Spain before being transported by sea to Israel.
The first event took place in Miami on October 21 and featured a lively conversation with Ron and award-winning author Alastair Gordon.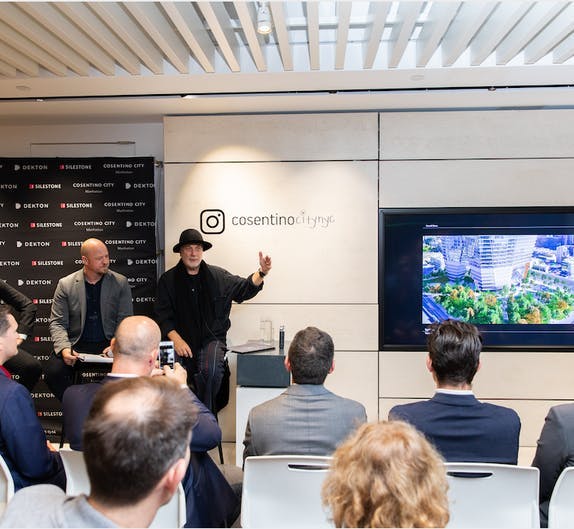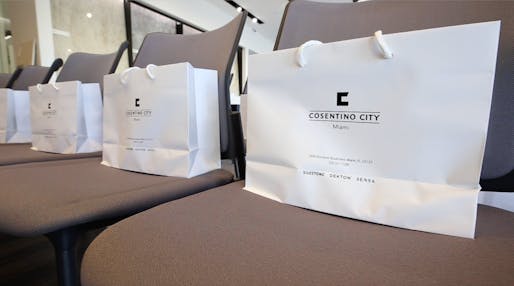 At the Manhattan City Center on October 22, Ron Arad was joined by AIA New York's Executive Director Benjamin Prosky and Itay Shimony of Cosentino's stone fabrication partner, Stone Systems, for a discussion on Ron's process for building the tower and his decision to use Dekton.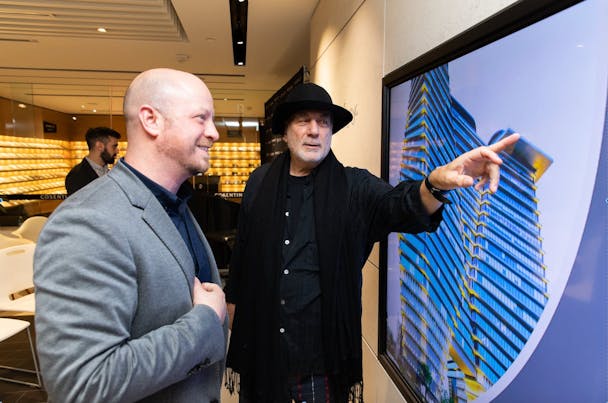 During his research for materials for the tower, Ron came across Dekton, the durable and ultra-compact surface material from Cosentino. Ron then visited the Cosentino factory in Almeria, Spain, where he worked with the team to select the perfect color for the project. 
"The colors that Cosentino specified were absolutely perfect," said Ron.
Itay Shimony also discussed what the project meant for Cosentino. "Ron take materials to the limits and therefore take us to our limits. Being able to specialize materials for projects like these, shows our strength as a company."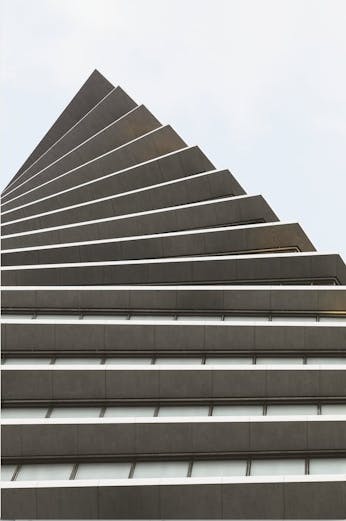 In Toronto, Ron joined moderator Allen Chan of DesignAgency and attendees on the morning of October 24. 
For more information on the ToHA tower see
here
.