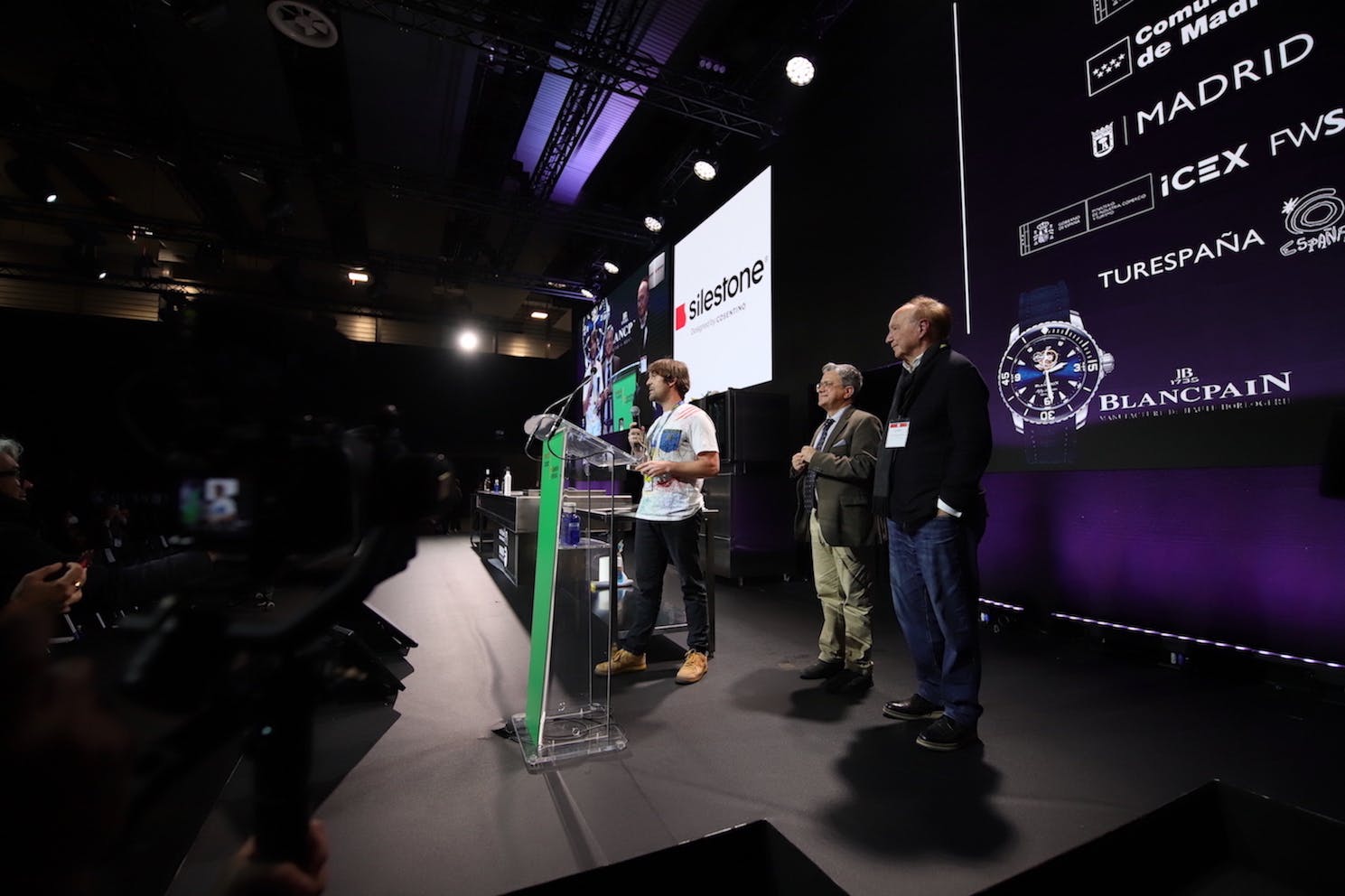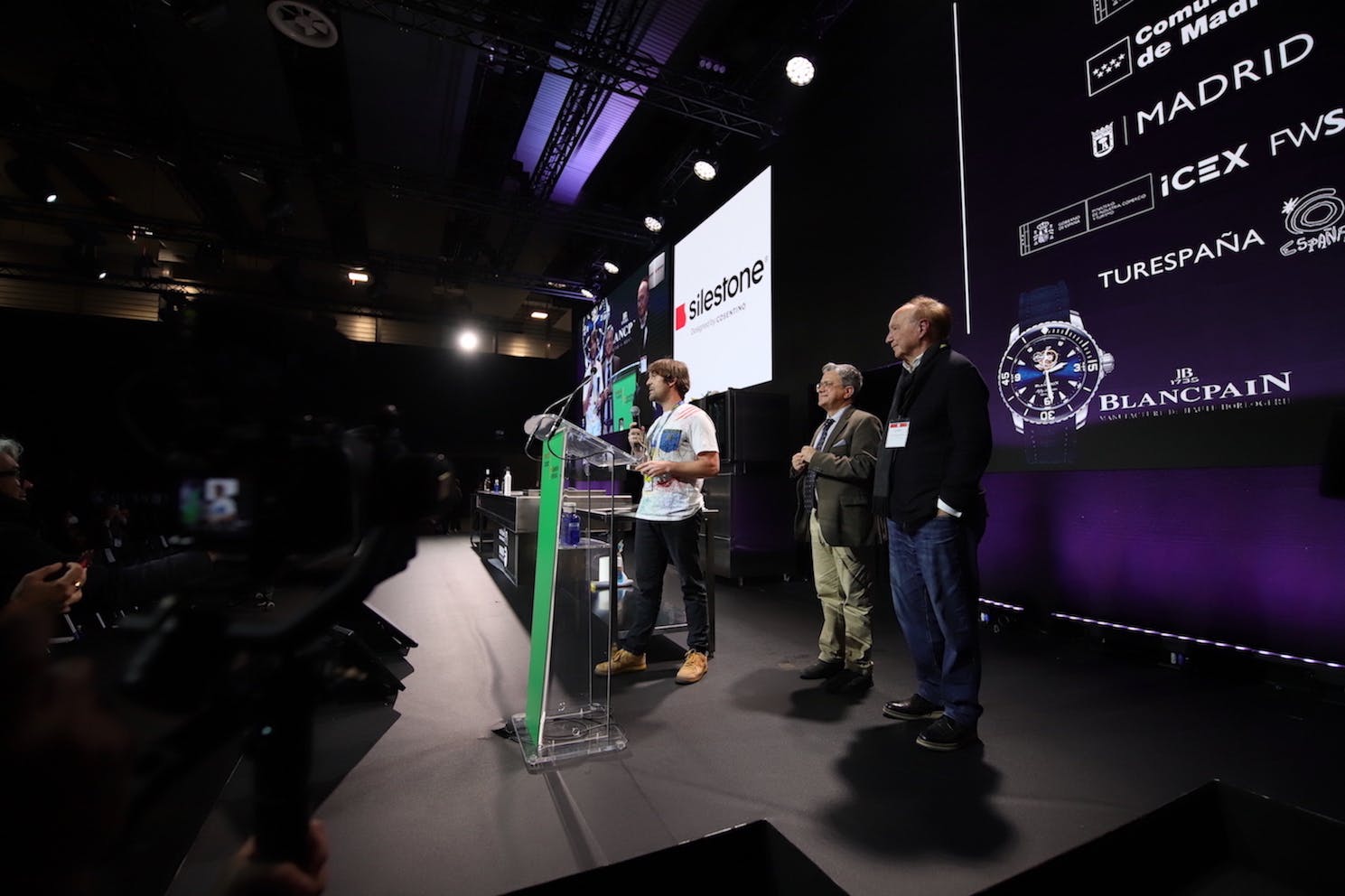 Silestone® stars in the Madrid Fusión 20th edition
The three-Michelin-star chef René Redzepi was awarded as "European Chef of the Year" by Silestone®. Santiago Alfonso, VP of Communications of Cosentino Group, gave the prize.

More than 20 Silestone® worktops are proving all their high performances for professional cuisine in all the backstage areas of Madrid Fusión.
---
Silestone® by Cosentino plays the lead in Madrid Fusión Alimentos de España, one of the most important gastronomic events in the world. On its 20th Anniversary, the event is bringing together the main and most innovative chefs from around the world during these days in Madrid, in addition to holding different promotional actions, contests and prizes.
In fact, Silestone® has sponsored the "European Chef of the Year" prize, one of the most important highlights of the Congress. This year the organisation awarded the honour to René Redzepi. Known as the father of new Nordic nouvelle cuisine, Redzepi has been in charge of Noma since 2003, which has 3 Michelin stars, considered the best restaurant in the world many times, and recently located on the outskirts of Copenhagen.
The award ceremony took place yesterday in the main Auditorium. Santiago Alfonso, Vice President of Communication and Corporate Reputation at Cosentino, presented the prize alongside to Jose Carlos Capel, President of Madrid Fusión. Redzepi thanked this distinction as a valuation of innovation in gastronomy and commitment with a more sustainable cuisine. Just before, the Danish chef has starred in one of the most anticipated talks, together with Andoni Luis Aduriz. Under the title "Encounter of Thoughts", both have discussed about creativity, progress, cooking background, environment, and ultimately the future of gastronomy.
Moreover, Silestone® is once again making all chefs and professionals fall in love with its design and capabilities during these intense work days in the professional kitchens of Madrid Fusión. The Backstage areas features more than 20 worktops from several classic and also new Sunlit Days colours. New for this edition also Blanco Zeus surfaces are provided to Madrid Fusión Pastry space.