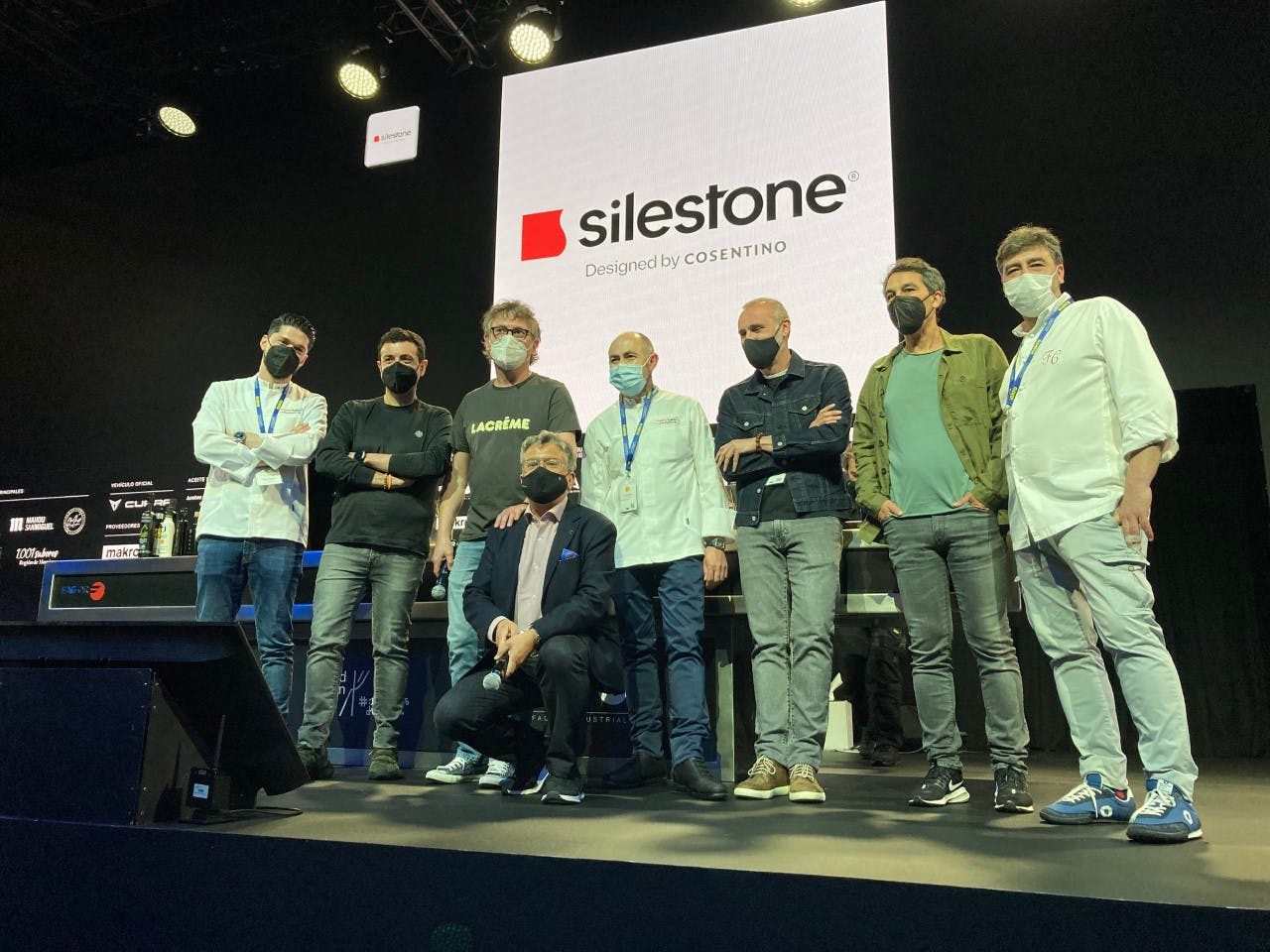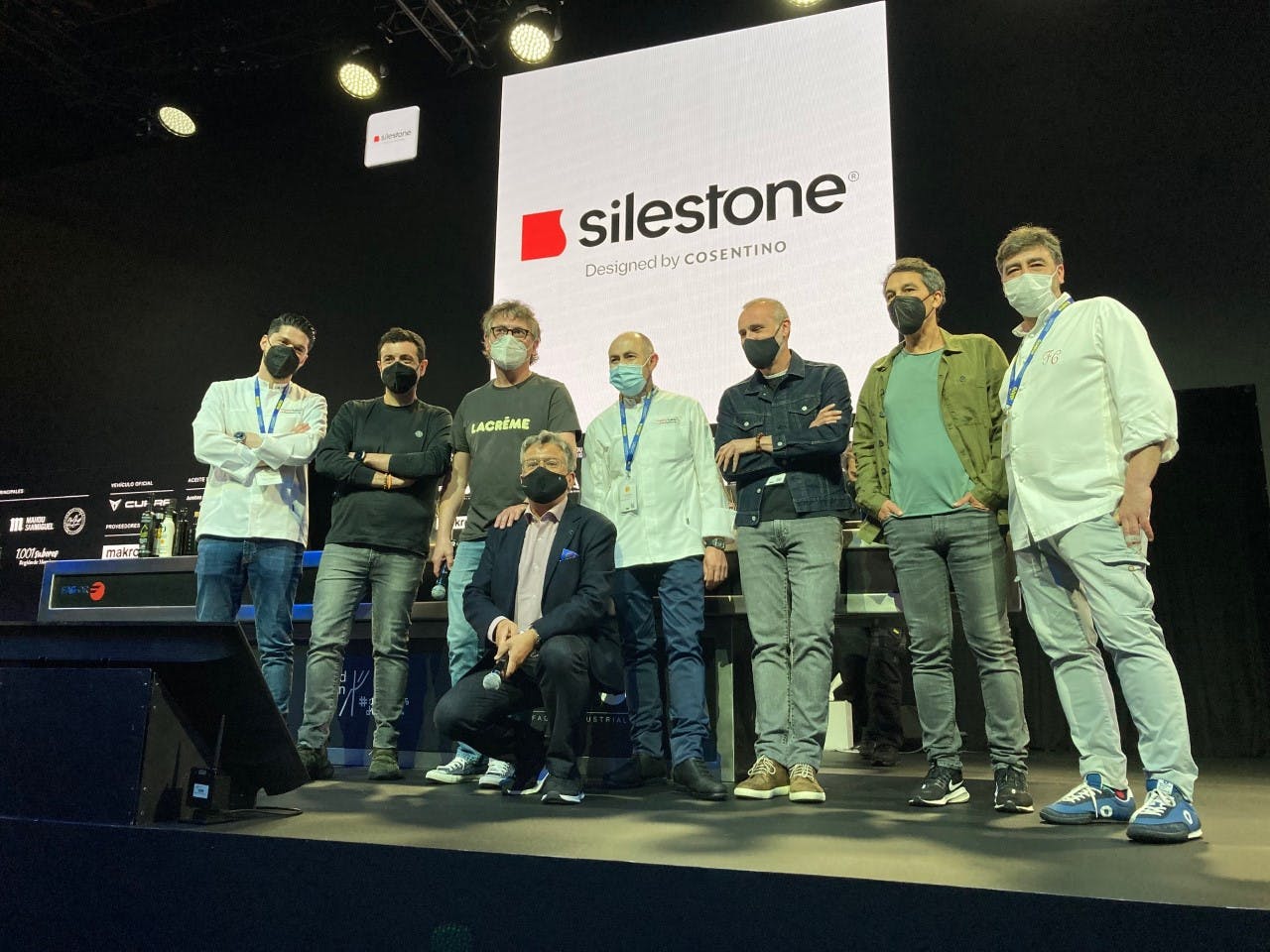 Silestone® awards the "Chef of the Year" to eight renowned chefs at 2021 Madrid Fusion
---
Silestone® is sponsoring the "Chef of the Year" award, one of the most important awards of the Congress, which this year will not be awarded to a single chef, but to eight: Andoni L. Aduriz, Rodrigo de la Calle, Ricard Camarena, Xavier Pellicer, Ignacio Echapresto, Javier Olleros, Fernando del Cerro and Luis Callealta.
This group of chefs has been described by Madrid Fusión Alimentos de España as "green activists" who, according to the organisation, "have seen all the gastronomic possibilities of the vegetable world and have highlighted them".
The awards ceremony for this prize, which celebrates its 19th edition and which Cosentino has sponsored since 2014, will take place in the main auditorium on 1st June at 2 p.m.
Santiago Alfonso, Vice President of Communication and Corporate Reputation at Cosentino, will be presenting the award. "We were delighted when we were informed of the decision to award this prize to such a worthy group of chefs. Some of them are also long-standing friends of our company. This year, even more than past years, we are very proud to sponsor this award. This award rewards the efforts and hard work done towards a gastronomy committed to the planet and to sustainability, which is why I see no better partner for this award than the Silestone® brand, for which sustainability, circularity and responsibility are not just an emblem, but a reality.", says Santiago Alfonso.
Cosentino has been attending Madrid Fusión Alimentos de España for fourteen editions as sponsor and official supplier of worktops. This year, Silestone® attends the Congress with a renewed corporate image, set to win over top national and international gastronomy professionals.
The backstage kitchens feature worktops from the Silestone® Sunlit Days series, a range of innovative colours that the brand will launch on the market in June. Its design, character and functionality will leave no one indifferent.
REGISTER HERE
Madrid Fusión Alimentos de España 2021 - #alimentosdeespaña #madridfusion2021
31 May, 1 and 2 June
Pavilion 14, Ifema-Madrid Convention Centre