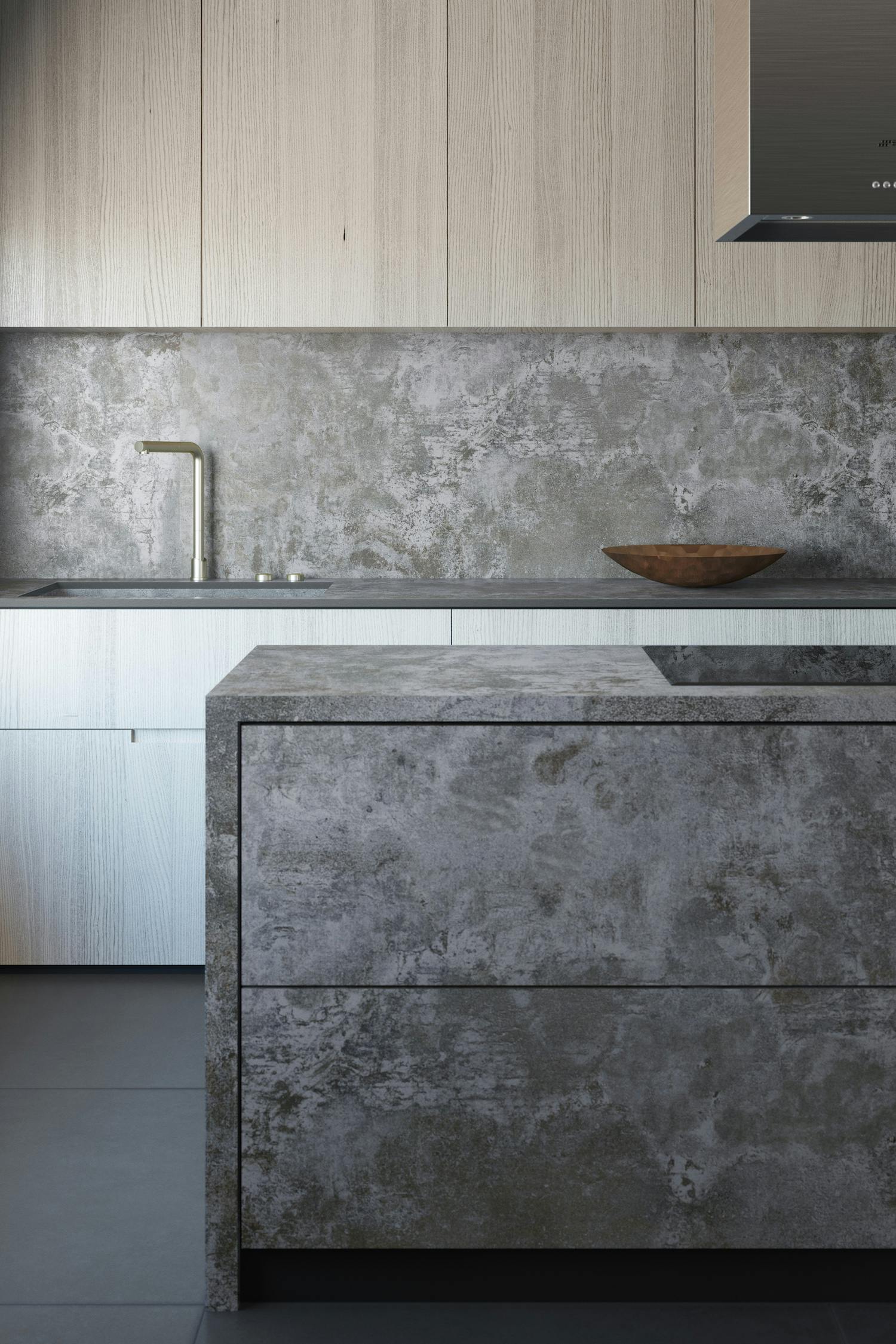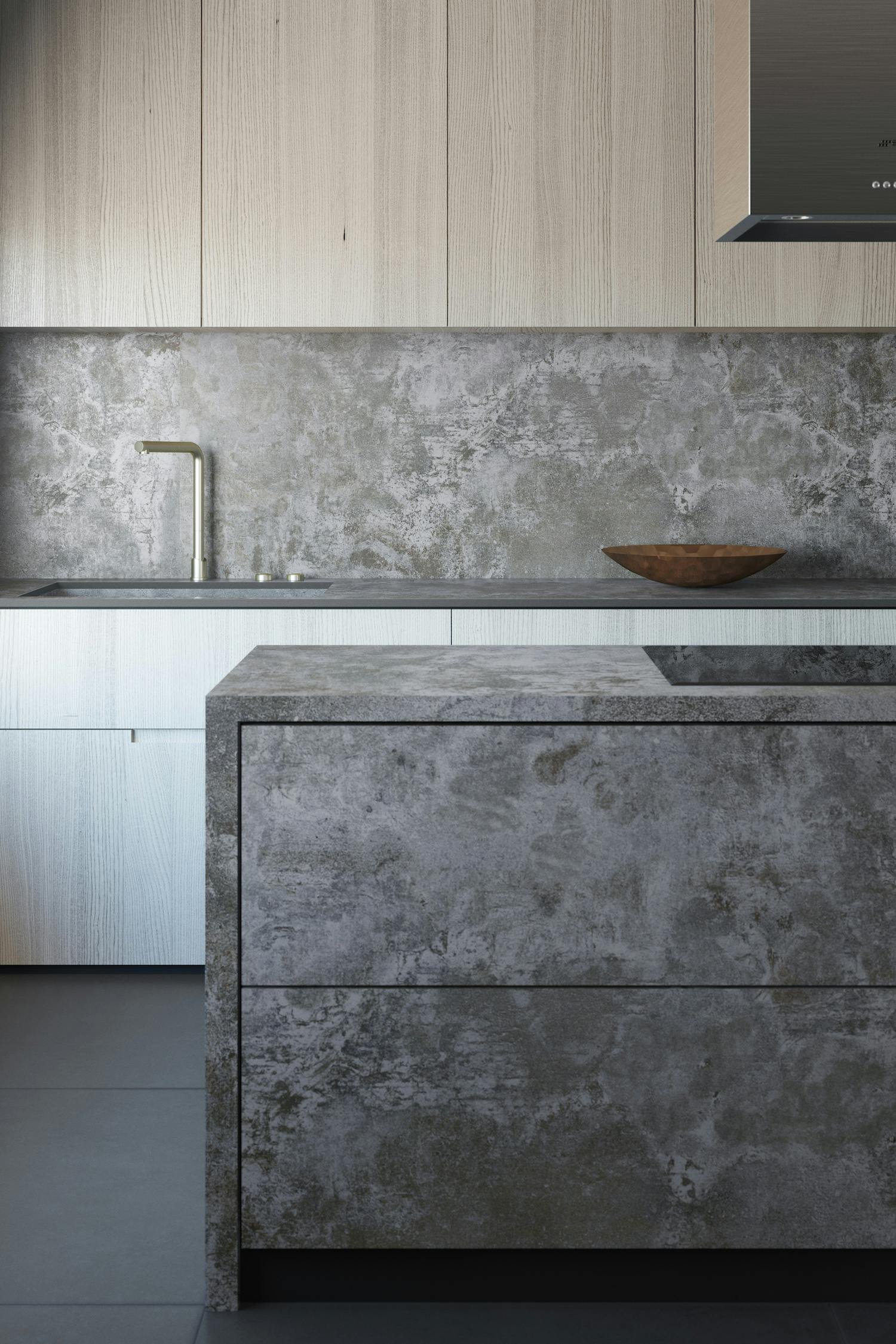 New Dekton Industrial Collection by Daniel Germani launches in Canada
Cosentino has introduced four groundbreaking, urban and ecological colours, to the Dekton ultracompact surface line. The new Dekton Industrial Collection was created as a collaboration with renowned architect and designer, Daniel Germani and will furnish architectural or decorative projects with strength and personality.
After the enormous success of the award-winning colour Trilium, the first industrial-inspired colour launched commercially in 2016, Cosentino acknowledged the emergent appeal for industrial design. Together, with the hard work of Cosentino's R+D team combined with the distinguished expertise and keen eye of designer, Daniel Germani, the highly anticipated Industrial Collection was born.
The collection is comprised of four shades, Nilium, Radium, Orix and Trilium. Nilium, Radium and Trilium are based on the look of aged, rusted metals with irregular, organic patterns, giving a hybrid appearance taken from weather-worn and exotic natural stone. Orix represents the degradation of cement and the biological transformation of stone.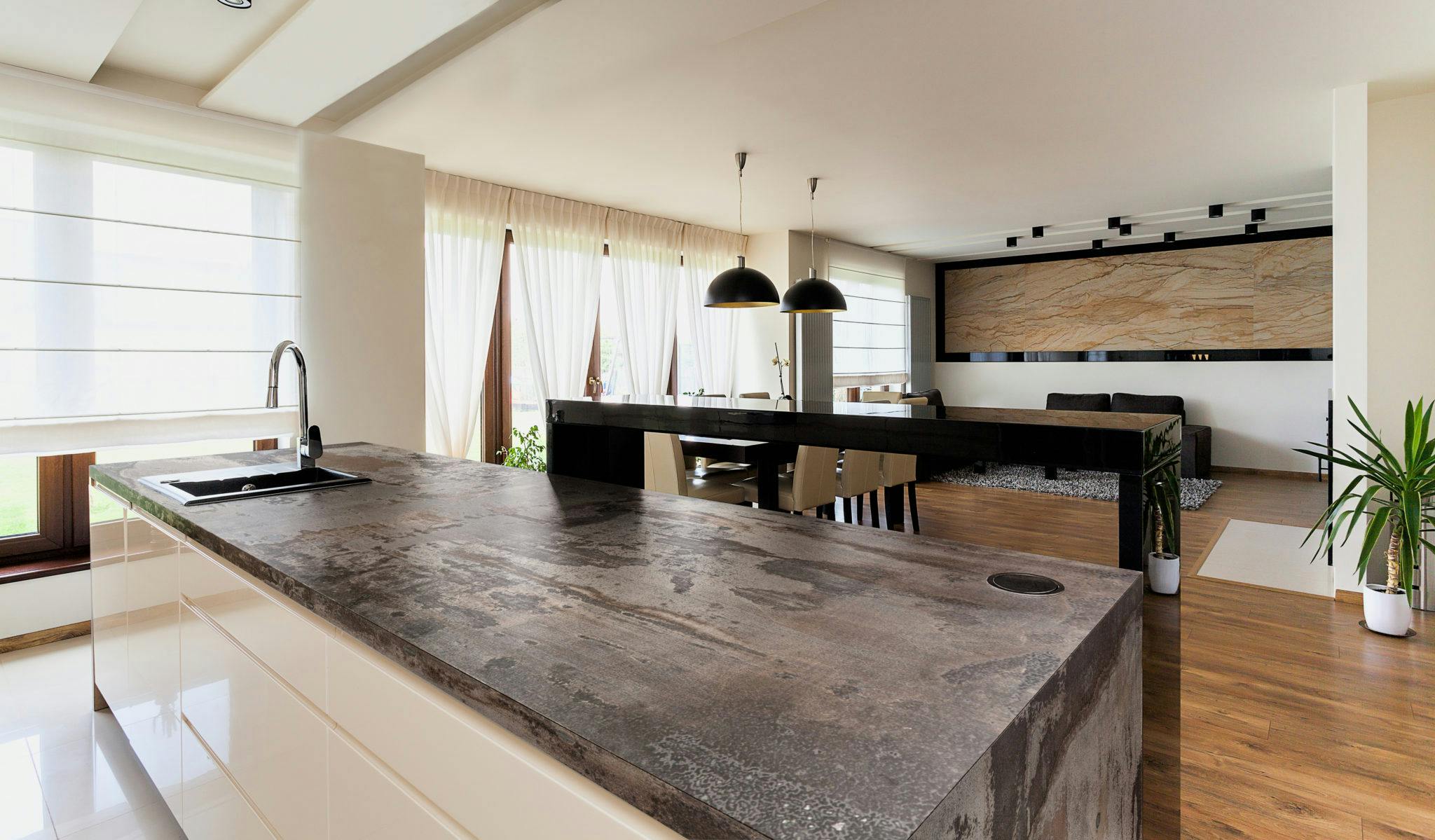 Dekton's Trilium captures the visual texture and colour variation of aged and oxidized stainless steel with hues ranging from deep grays and blacks to rusty undertones, giving it an incredibly genuine appearance. Made using up to 80% recycled materials, it is Dekton's first ecological colour.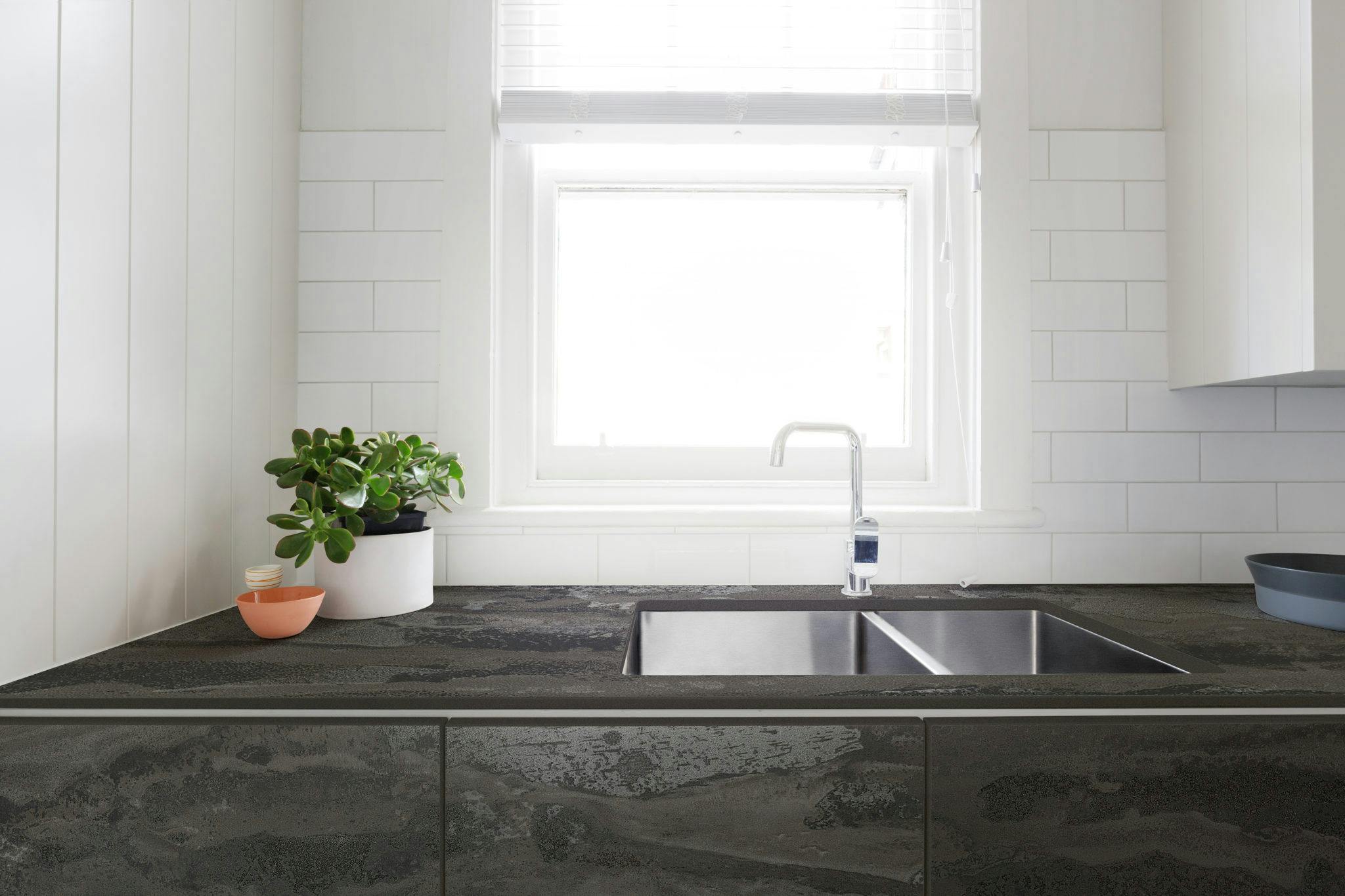 New Dekton Radium represents a sheet of rusted, acid-washed steel, creating a look that perfectly combines the warm expression of orangey brown tones with the coldness of blue and green hues. Made using sustainable production methods, Dekton Radium is also manufactured using 80% recycled materials.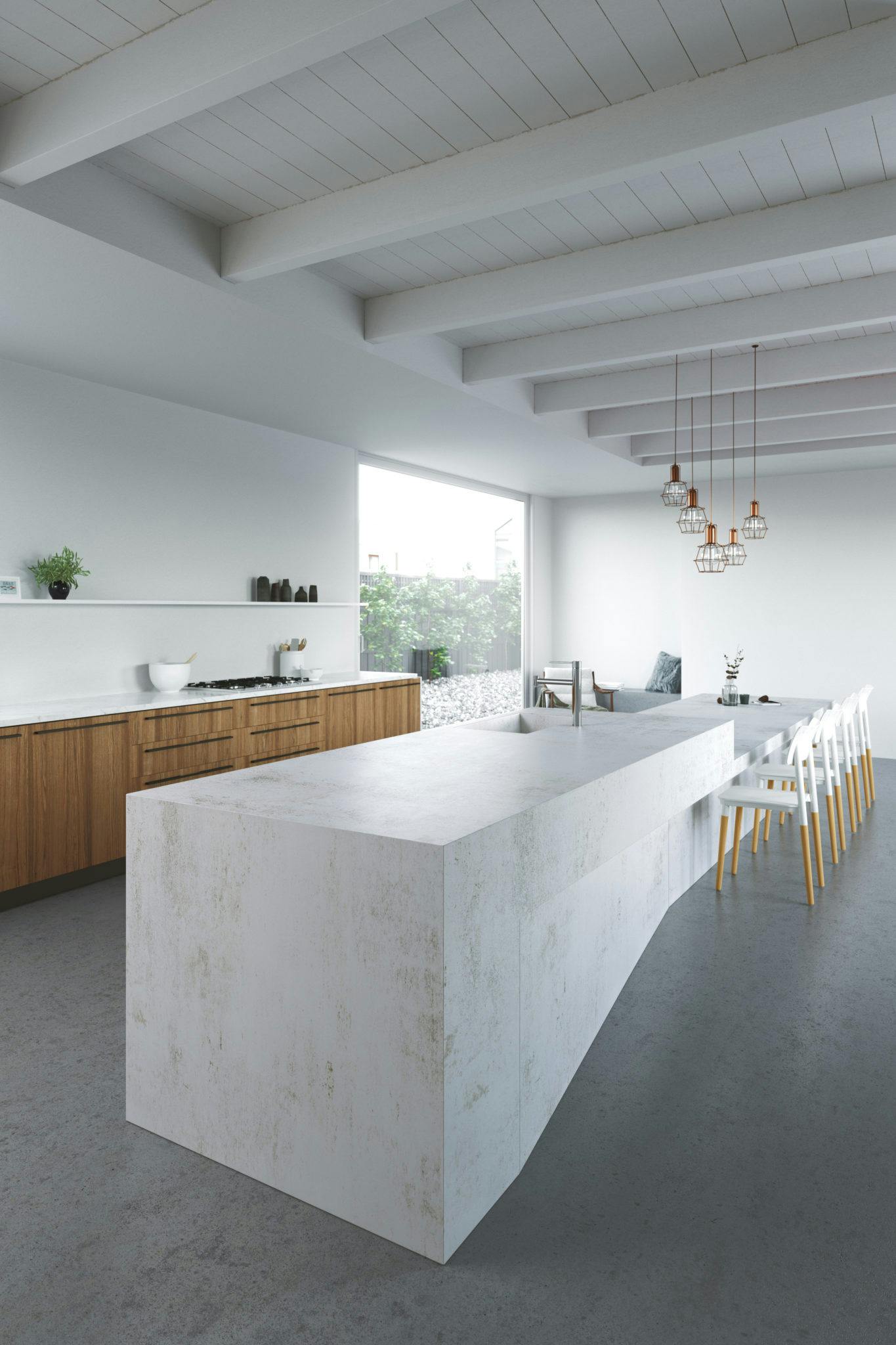 New Dekton Nilium forms the minimalist element of the Industrial colour collection. Inspired by metal, Dekton Nilium offers a subtle blend of silver and white colours. The delicate appearance of warm colours represents the beginning of the oxidation process.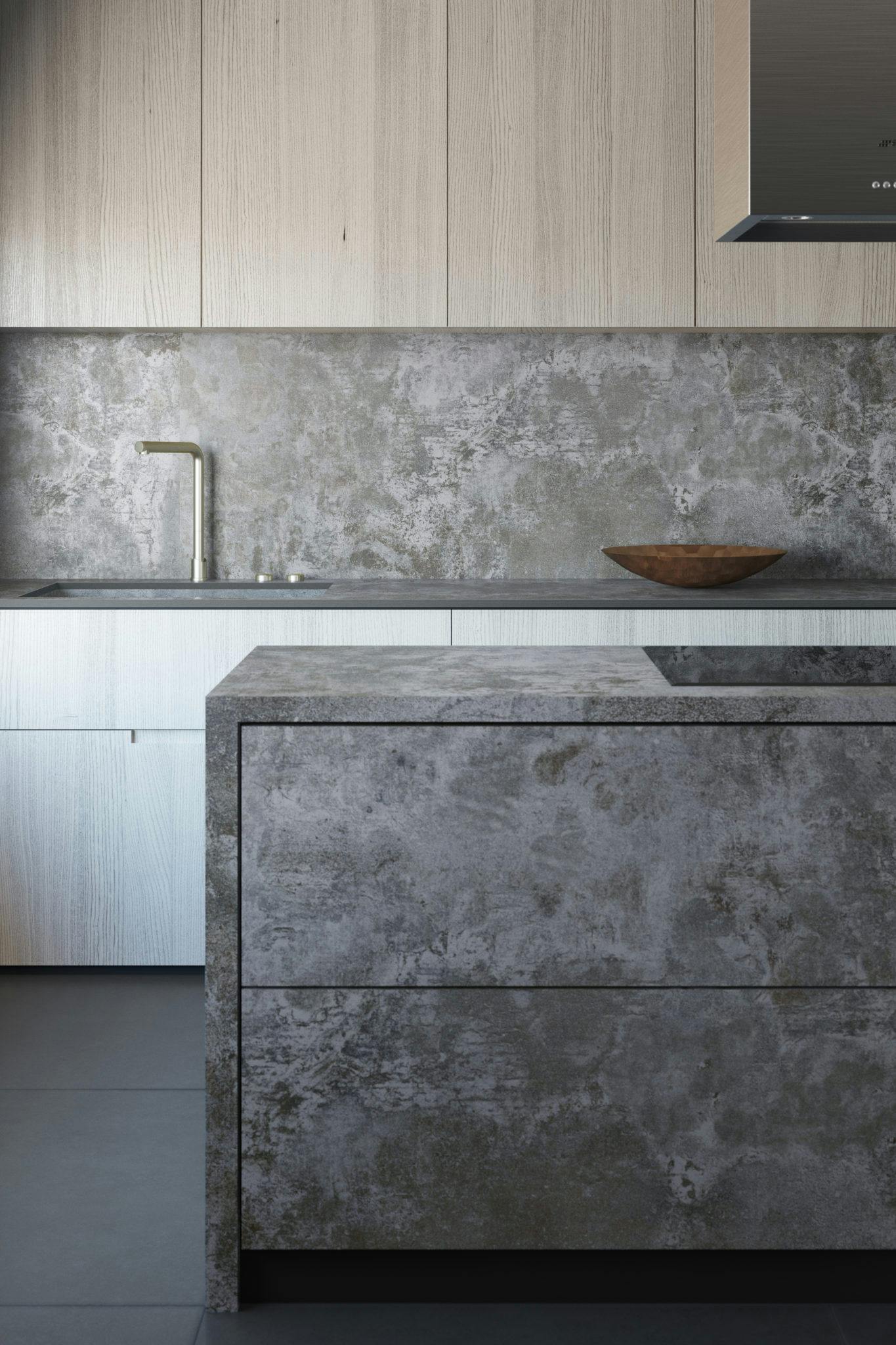 New Dekton Orix takes inspiration from eroded cement; an industrial appearance characterized as being steely, cold and broken. Representing a dichotomy between the old and the new, the colour combination is based on different tones of grey, blue and green.
Dekton's Industrial Collection offers a surface with a rough, strong, daring and expressive appearance, paired with a superb matte-gloss finish never before seen in these types of materials. The design opportunities with this collection are endless with infinite interior and exterior application possibilities including countertops, outdoor kitchens, high-traffic flooring, custom furniture, cladding and facades.