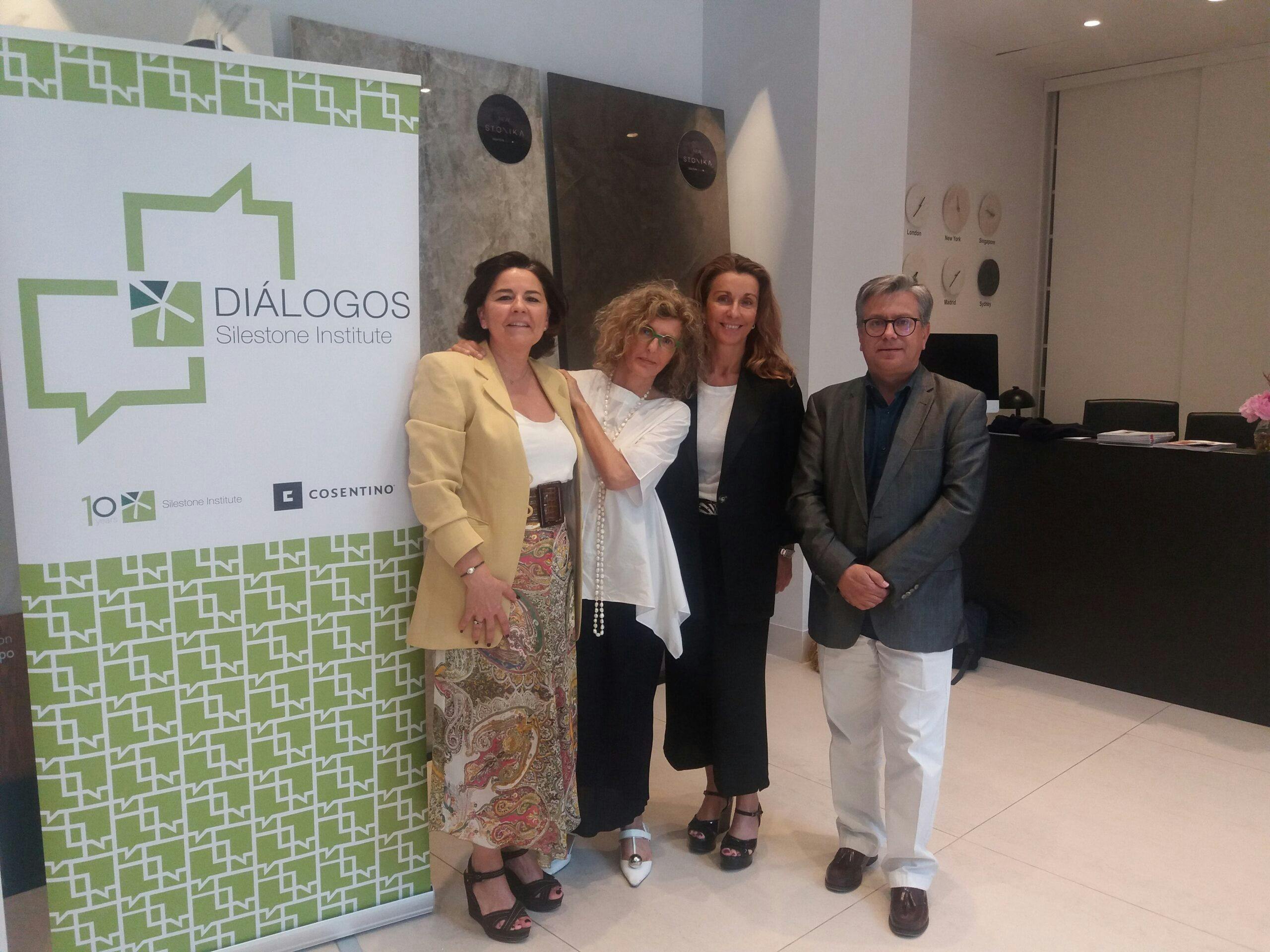 Cosentino City Madrid hosts a new session of Dialogues of Architecture and Gastronomy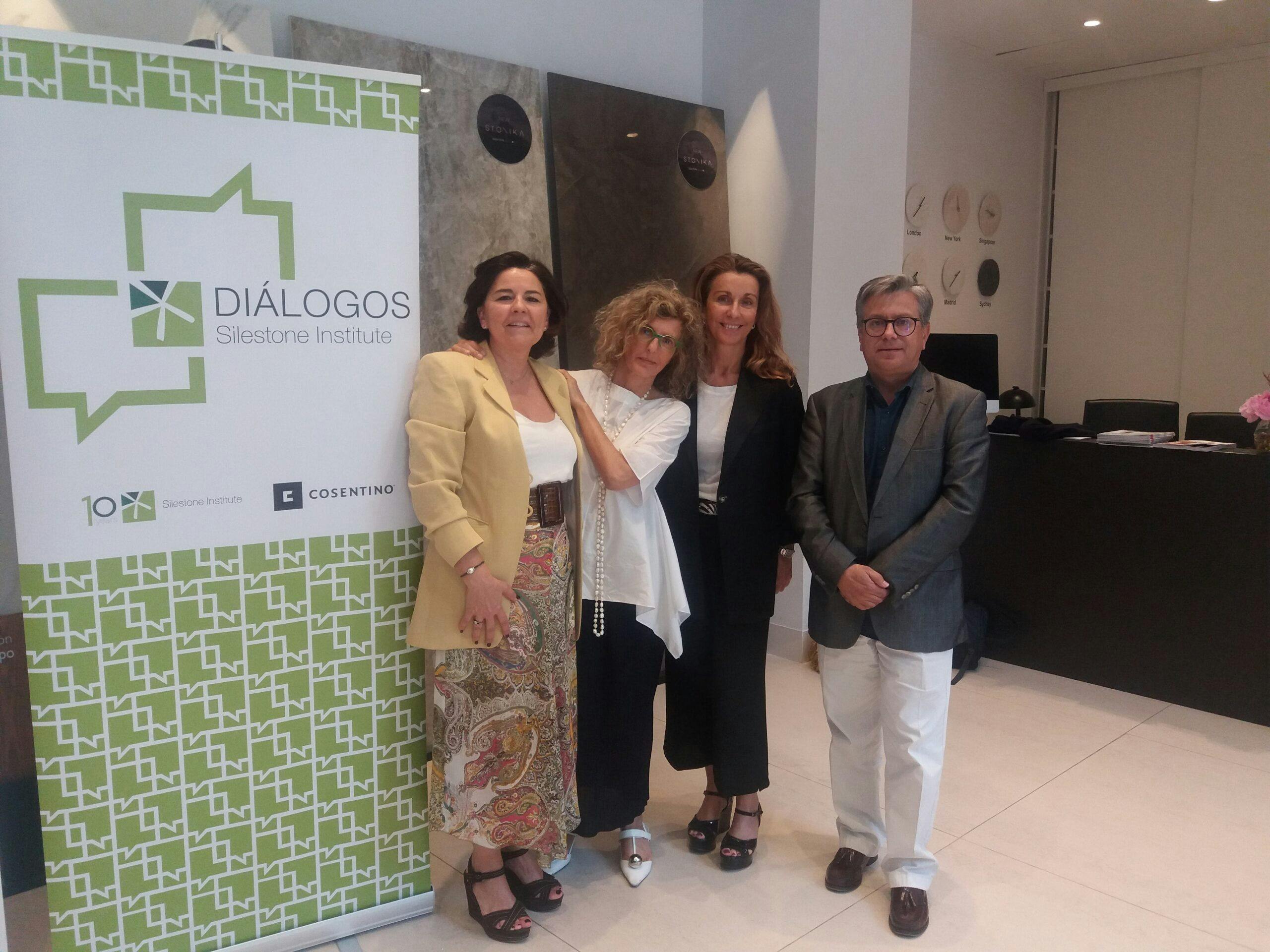 Teresa Sapey, Luisa Orlando and Santiago Alfonso explain current trends in the design of restaurants
The architect Teresa Sapey, the general manager of El Club Allard, Luisa Orlando, and Santiago Alfonso, vice president of Marketing and Communication of Cosentino have discussed the trends that set the standards in the design and architecture of restaurants. The session was moderated by Julia Pérez Lozano, gastronomic journalist and co-founder of Gastroactitud. For Luisa Orlando, luxury in a restaurant consists of emotion and the search for experiences in space. It is essential to provide a part of magic to the guest. For her part Teresa Sapey explains that the luxury of space is something much simpler, it is comfort, a pleasant space that envelops you. For Santiago Alfonso, luxury is a personal but also a social sensation of being able to share thanks also to the hyperconnectivity solutions that exist today.
The space is taking more and more prominence in the project of a restaurant
For Luisa Orlando, it is essential to integrate the guest into the gastronomic experience. The client is increasingly part of the concept of space and the kitchen. It is also important to be able to dress and adapt the space according to different requirements. For Teresa Sapey, the choice of sustainable materials is key, at the same time that the process tends to be made more visible and the guest participates and knows where the ingredients come from. On the other hand, it tends more and more to recognize the work of the architect and interior designer, to explain and value the conceptual and logical process followed in each project. According to Santiago Alfonso, the colors and textures of the materials are an element of affirmation of the culture and personality of each country. For example, the preferred colors in the United States are very different from those in Europe and in Europe they vary considerably from a Mediterranean to a Nordic country. As for textures, in the United States the granite appearance is associated with luxury while in Europe it tends more towards marble. In other places such as Germany or Holland, gray and black are the two colors most in demand.
The new space of El Club Allard
According to Luisa Orlando, El Club Allard is a gastronomic space of elegance, innovation and proximity. It is located in a building with a house format where each floor is a story where each space can be dressed differently. Next year, El Club Allard will open a new space in the same building in a flat where a Cuban lady, closely linked to the world of fashion, lived for 90 years. Work is currently being carried out in this space with the idea of ??maintaining the spirit of its occupant by restoring it as it is in a process done by professionals from different disciplines: painters, people from the world of cinema …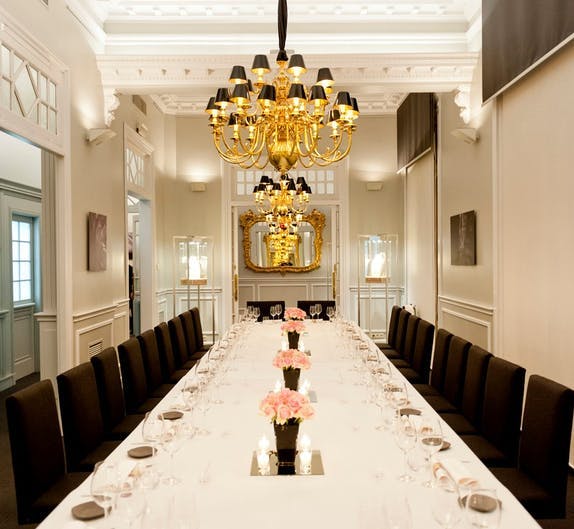 PR Dialogues _210619_ENG