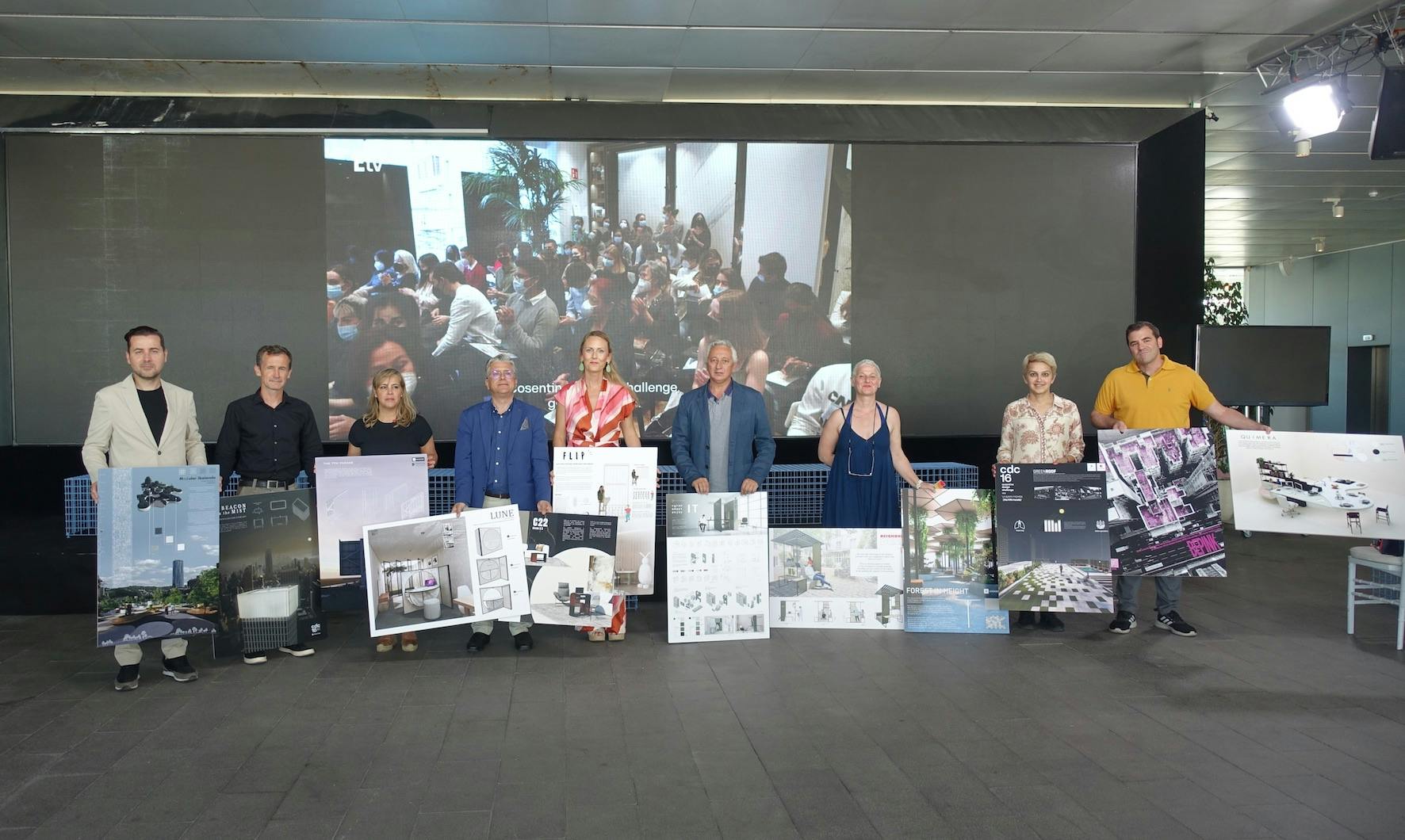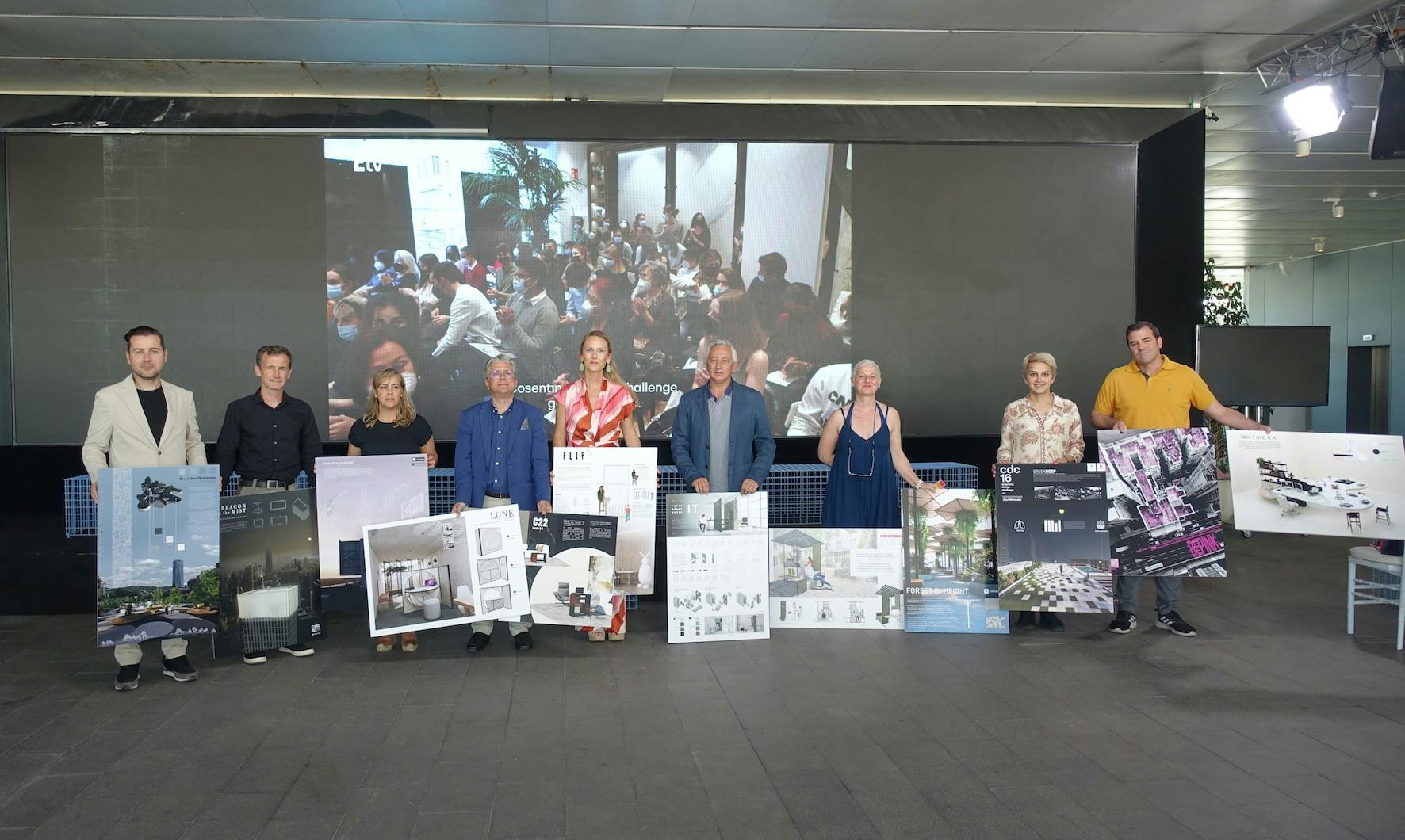 Cosentino Design Challenge 16 announces its winners
Cosentino Group announces the jury's decision for the sixteenth edition of the Cosentino Design Challenge (CDC).
---
The meeting and the decision of the jury of this competition took place in the "Veles e Vents" building located in the Marina of Valencia, one of the main venues of the Valencia WDC2022 event. This is the first of a number of actions linked to the world of design and architecture that Cosentino is going to carry out in Valencia as part of its commitment as a company supporting the Valencia World Design Capital 2022.
The event brought together Santiago Alfonso, Vice-president of Communication and Corporate Reputation of Cosentino Group and president of the CDC jury, Malini Karini from Heriot-Watt University Dubay (UAE), Beatrice Blanchard from École Supérieure Des Arts Modernes, ESAM (France), Eduardo Roig from the Escuela Universitaria de Diseño, Innovación y Tecnología de Madrid, ESNE (Spain), Teresa Franqueira from the University of Aveiro (Portugal) and Javier Cortina from the Escuela de Ingeniería del Diseño UPV, ETSID (Spain). Architect Fran Silvestre completed this prestigious panel of architecture and design professionals.
490 proposals submitted
CDC 16 received a total of 490 projects, 184 in the Architecture category and 306 in the Design category, from different countries in Europe, America and Asia.
Santiago Alfonso stressed the importance of this meeting. "It is an initiative that we mark within the CSR policies and commitment to education that we continually promote at Cosentino. We want to be close to schools, students and teachers. Therefore, from the first courses in both disciplines (Architecture and Design), people from Cosentino are going to present what Cosentino is, what the products are and, of course, the latest innovations. It is an initiative that from the point of view of the company and training is very relevant for us".
Winners
7 projects have emerged as winners. This year, as a novelty, four projects have been selected for the Design category and three for the Architecture category, which will be awarded 1,000 euros each. The Design section also has two runners-up prizes and the Architecture section has three runners-up prizes, which will receive a diploma.
Architecture Section. Thematic "The fifth façade: reflection on the roof". The applicants have combined energy use with habitability, sustainability and design in their proposals.
Three winning projects, awarded €1,000 each
Modular Ibaiondo (UNIZAR -Zaragoza, Spain).
Greenroof (Faculty of Architecture, Urban Planning and Design. FAUD| National University of Cordoba, Argentina).
The 7th Facade (University of Évora - Portugal).
Three runners-up prizes, awarded with a diploma
Forest in Height (UNIZAR -Zaragoza, Spain).
A Beacon in the Mist (ESADA Escuela Superior de Arte y Diseño de Andalucía - Granada, Spain).
Bepink (ESNE - Escuela Universitaria de Diseño, Innovación y Tecnología - Madrid).
Design Section. Theme "Re-thinking the work and creative space at home". A proposal in which the participants have developed innovative designs applied to teleworking.
Four winning projects, awarded €1,000 each
Lune (ESAM Design Ecole Supérieure des Arts Modernes, Paris)
Quimera (ESNE - Escuela Universitaria de Diseño, Innovación y Tecnología - Madrid).
IT (EASD Valencia)
Flip (LASALLE College of the Arts, Singapur)
Two runners-up prizes were awarded with diplomas.
C22 (Escuela de Arte Carlos Pérez Siquier, Almería)
Neighbors Desk (ESAM Design Paris)
Cosentino Design Challenge
CDC is a research and creative challenge for future architecture and design professionals from all over the world. It is a unique opportunity that unites students with Cosentino, a world leader in its sector, and with its innovative surfaces Dekton®, Silestone® and Sensa by Cosentino®. Both architecture and design are two disciplines that are totally aligned and related to the business and activity carried out by the Spanish multinational on five continents. Cosentino Design Challenge 16 has the collaboration and support of 36 schools and/or universities around the world that include this great challenge in their academic calendar.