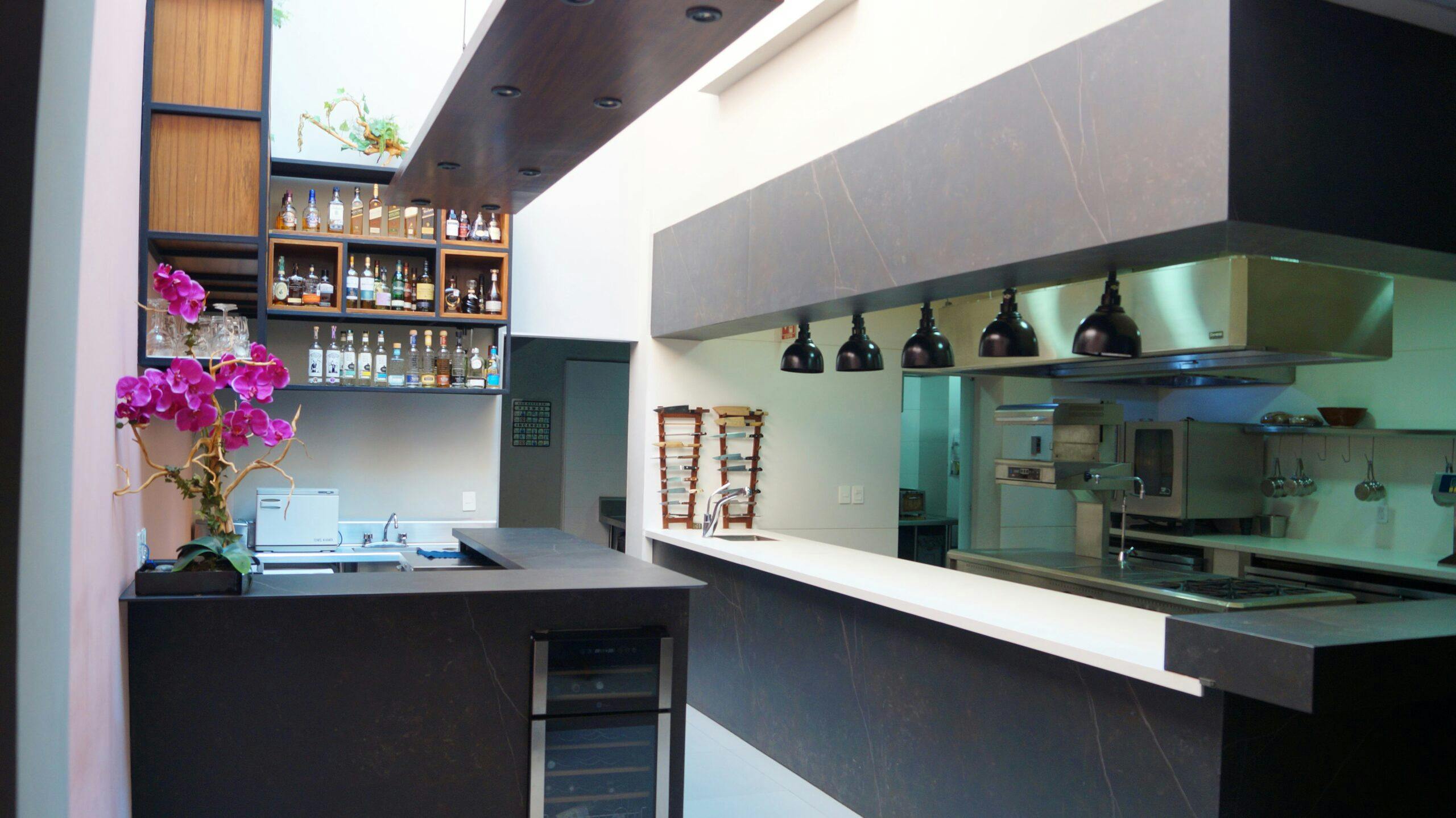 Mexico's Lorea Restaurant Blends Design and Taste with a Dekton Open Kitchen
Tags: restaurant | 5 años ago | Written by: Cosentino
Lorea is an unique restaurant where a creative spirit floods the space with design and taste in an open kitchen. Dekton®, used for the restaurant's floors, walls, worktops and bars, is integrated into the organic design of this culinary space in a natural way.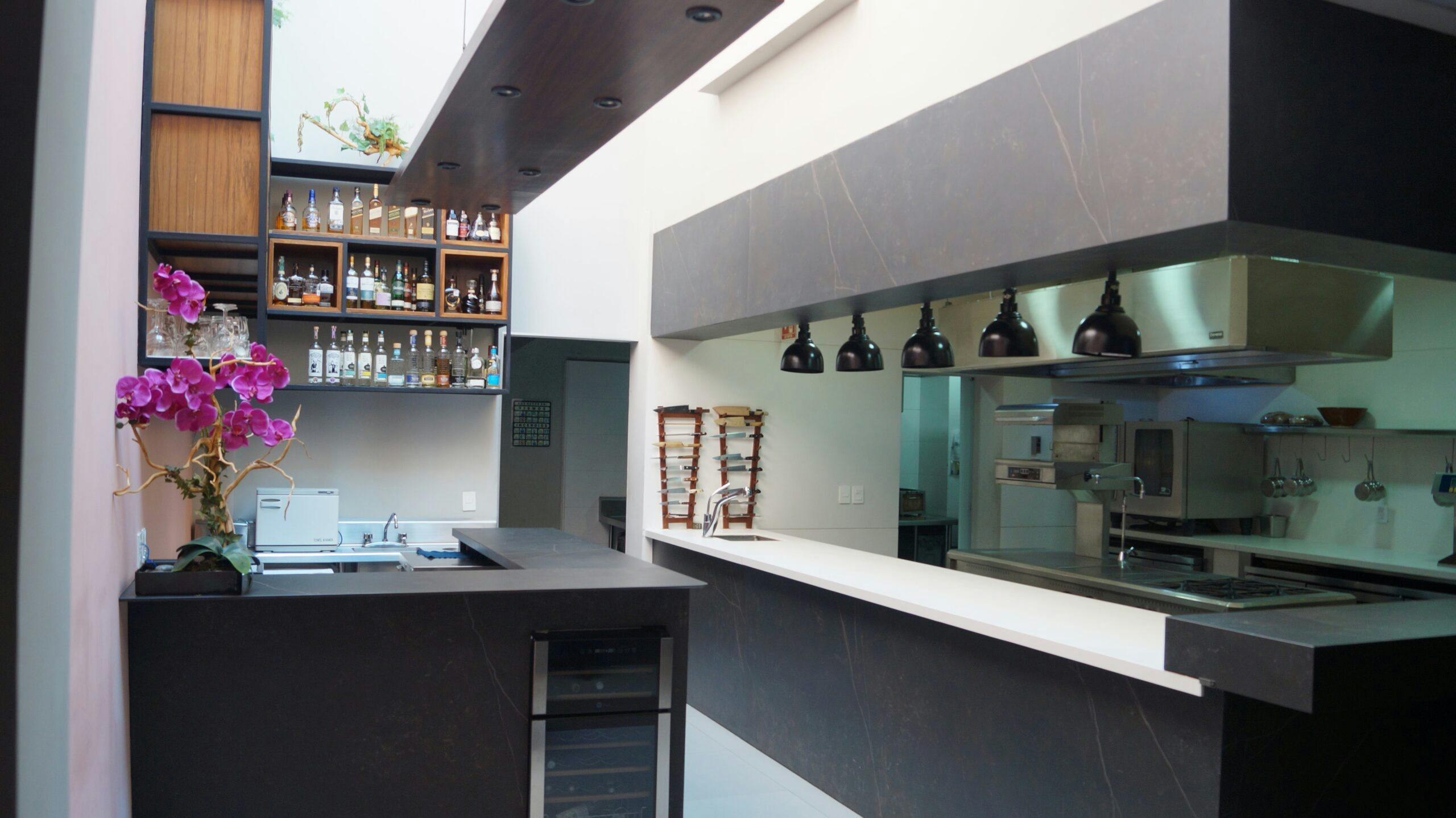 Oswaldo Oliva, famous Mexican chef, decided to make his dream a reality and share it with more people when he and his wife Elizabeth Chichino together decided to open Lorea, a restaurant offering something new in the city: creating an experience of quality, design and culinary creativity inside an open kitchen, creating a vote of confidence among diners.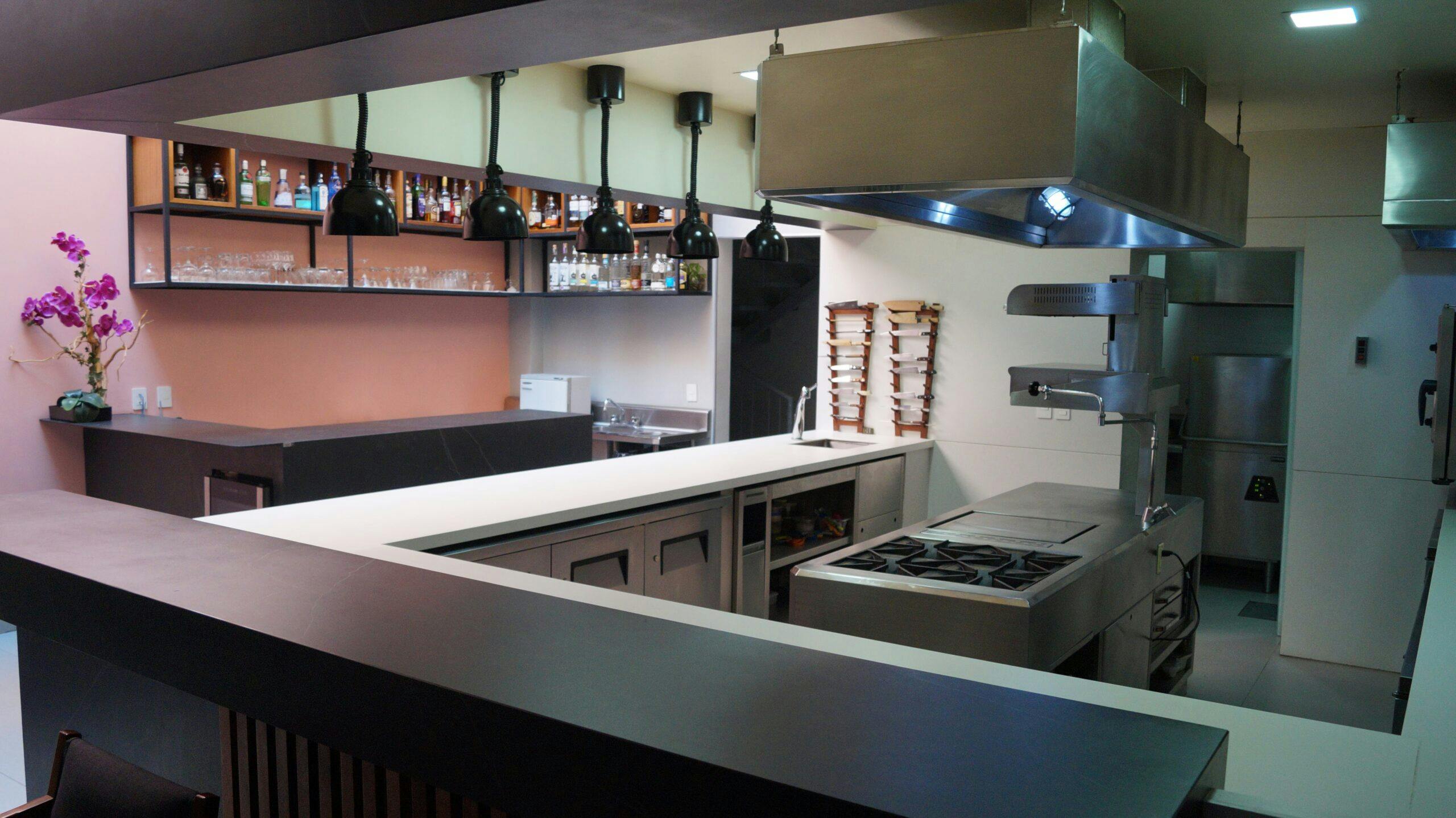 Project Summary
When he returned from Spain, Oswaldo Oliva and his wife, Elizabeth Chichino, came up with a very specific idea of what they wanted to create in their own restaurant. The kitchen should be something more than a pretty space; it had to be completely functional. To achieve this goal, they needed to bring together three main ideas in an organic way: ergonomics as the centre, beauty as a duty for an open kitchen, and design as a synergy between
Cosentino and Lorea.
The result is an enigmatic location where space makes it possible to enjoy every little detail, including hidden shelves, tucked-away refrigerators under the work surfaces, modules that can be adapted to different ways of cooking and thinking, and a gastronomy that belongs to avant-garde cooking, mixing a variety of techniques at a global level. The colour aims above all to represent the essence of Oswaldo's cooking philosophy: for this reason, Cosentino surfaces bring the space into perfect harmony. They can be used with any cooking technique, as well as providing other advantages, such as its aseptic character, impossible to damage.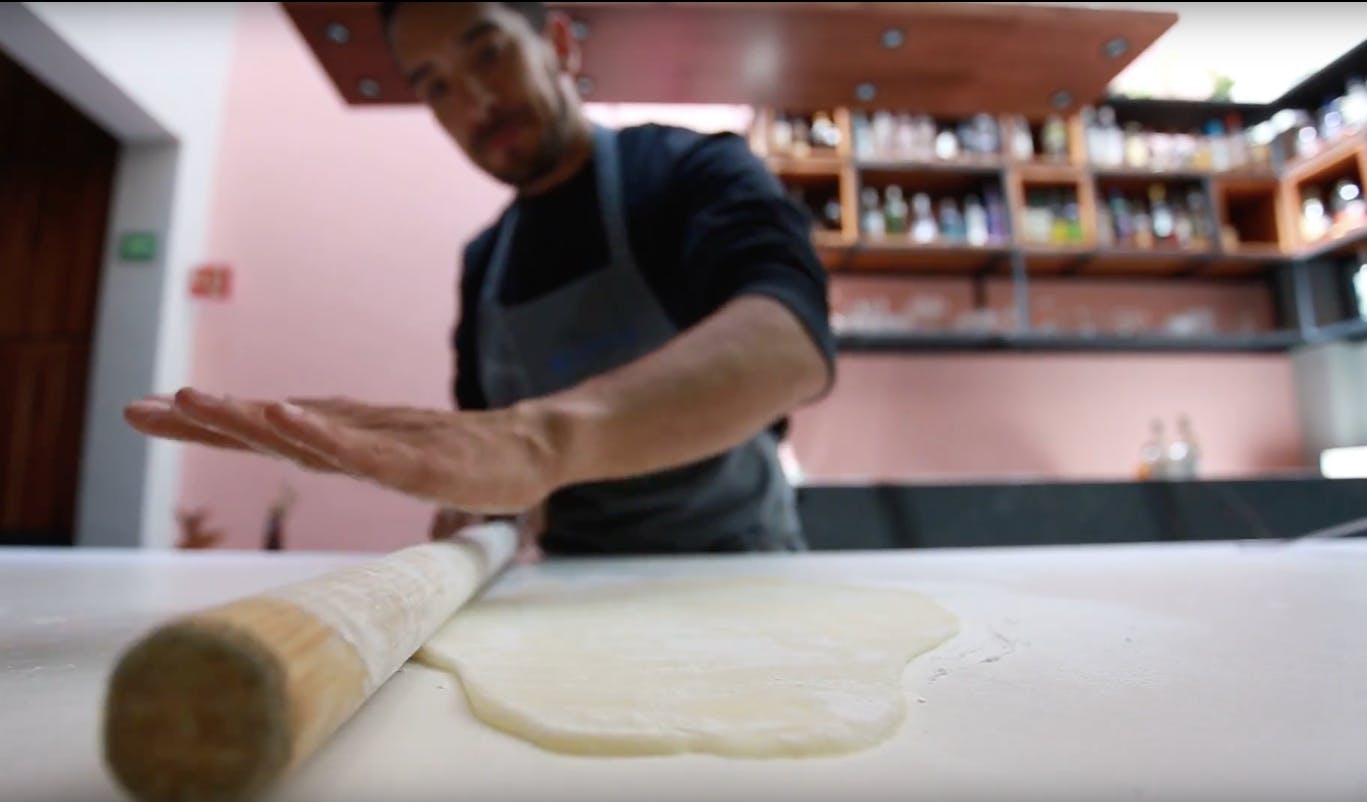 Lorea is located in one of Mexico City's most iconic neighbourhoods, Roma, which is notable for its diverse architecture. It features building styles ranging from the Baroque to the modern; the district was home to the famously luminous artist Jorge Alzaga, who left his stamp on a space that invites you to dream, create and imagine.  The entrance to Lorea features a design full of contrasts and minimalist details, both in its decoration and its gastronomy. The
open kitchen
project was created to show the process of preparing the dishes in their entirety, keeping the workspace simple and tidy to focus perception on fully enjoying the food in harmony with the space.  In the words of Oswaldo himself, continuity between design and experience creates a feeling of congruence for the guest, making them feel comfortable and happy.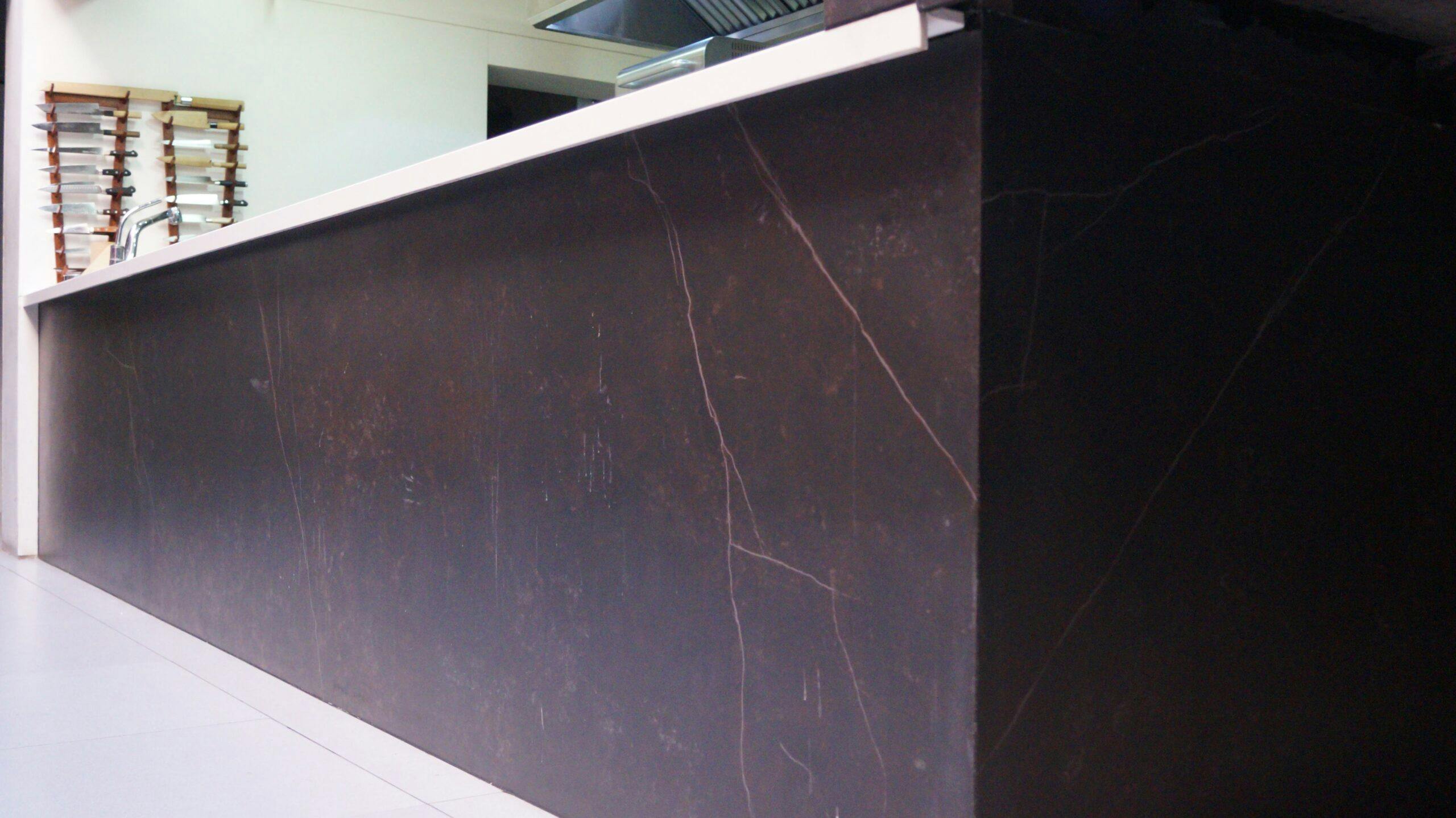 The restaurant's design seeks to integrate different elements that seize every opportunity to surprise customers in a natural way, using materials like wood and a variety of Cosentino slabs that are organically combined. The floor is covered in an elegant
Dekton® Sirocco
, the walls made to brighten the space are left up to
Dekton® Zenith
, as are the work surfaces in the kitchen, leaving space for the mixology bars that simplify the work of the preparation process thanks to
Dekton® Kelya and Dekton® Zenith
. 'We chose Dekton® because it transmits hardness but is warm at the same time; this is why we love having picked Dekton® Kelya, because even before you touch it, the whitish veining gives it texture, the kitchen isn't flat', said the Mexican chef. Besides its aesthetic contributions to the integration of the spaces, Oswaldo and Elizabeth decided to use the ultra-compact surface Dekton for its many advantages, as it is very durable when used in a variety of ways, and is resistant to heat and cold as well as scratches and cuts, helping to keep the space clean.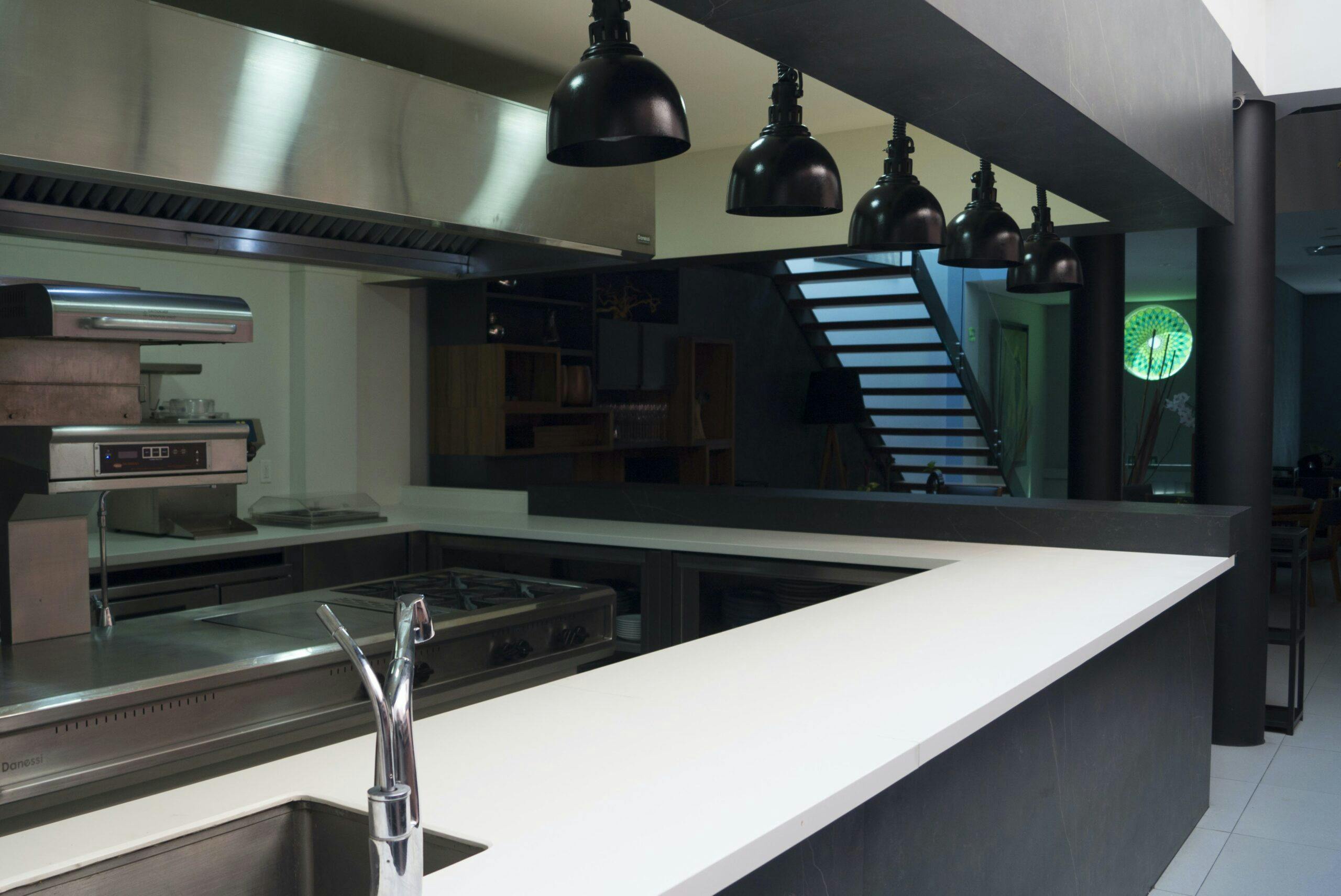 We must also mention the bathrooms, which make up part of this functional space: this is the reason behind the selection of
polished
Silestone® Lagoon,
which can be seen in the basins, which feature perfect shaping and finishing that mimic natural shapes and textures while being impermeable and easy to maintain.
The project assumes that diners will visit the kitchen, a characteristic that has made the restaurant stand out from the very beginning. 'At a certain point, we invite our customers to visit the kitchen, we invite them to stand at that
Dekton® Kelya
bar for a minute, and everyone always goes over and touches the
Dekton®
material. That search for contact and tactile exploration is something we all have, so our customers like it when what they see corresponds to what they're feeling as part of the experience', says Oliva. Lorea's open kitchen reflects the values its owners hold most dear: seriousness, design, tidiness and continuity, offering a unique experience in Mexico's capital.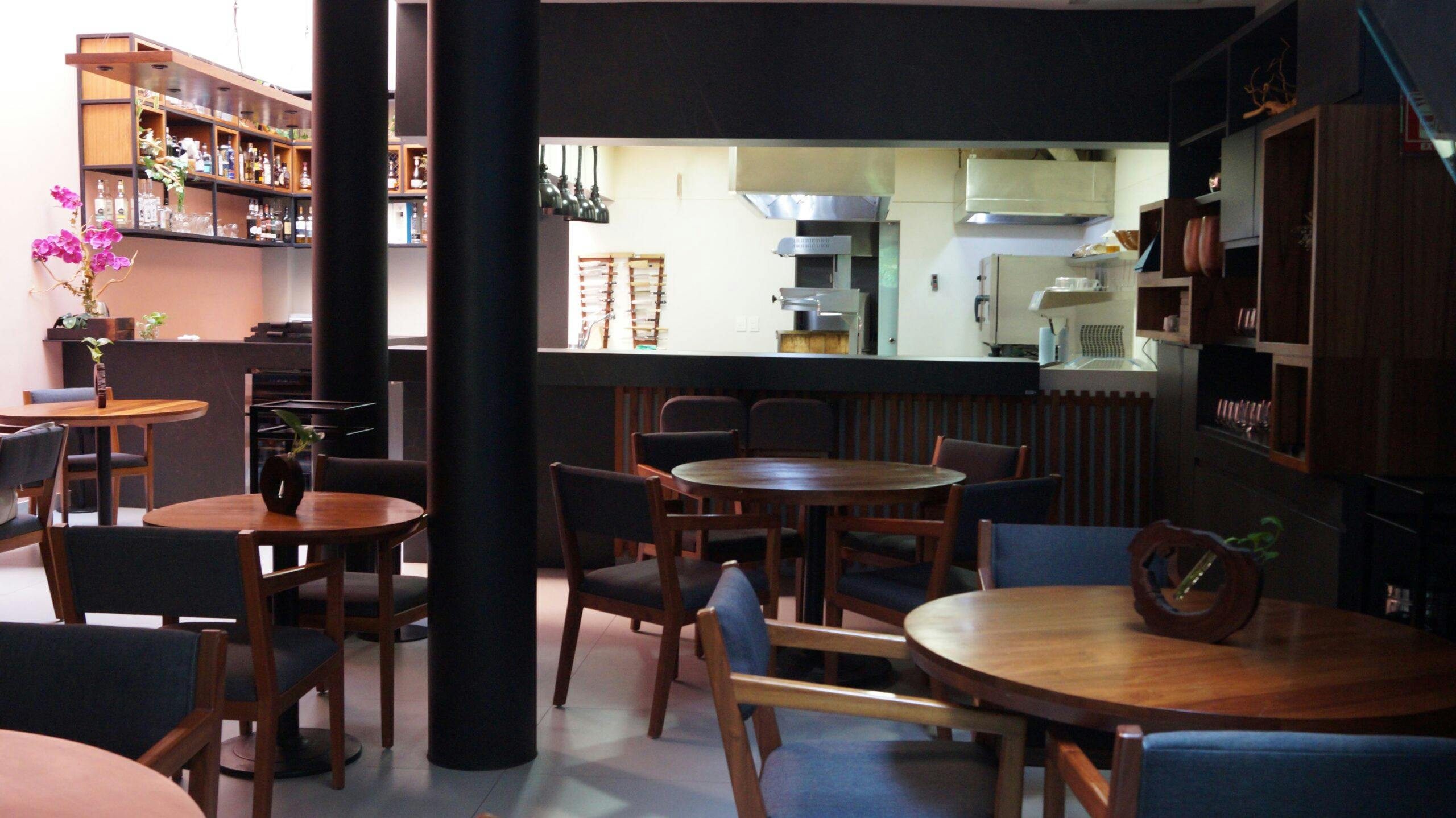 Project Information:
Project:
Lorea Restaurant, which belongs to the famous chef Oswaldo Oliva.
Concept:
Open kitchen.
Location:
Sinaloa 141. Col. Roma Norte, CDMX.
Grand opening
: 22 February 2017.
Cosentino Materials:
Application: Mixology bars and kitchen drop front
Colour: Kelya; Quantity: 26.88m2; Format: diverse tailor-made formats; Thickness: 1.2cm
Application: Kitchen worktop
Colour: Kelya; Quantity: 8.96m2; Format: 320cm x 140cm; Thickness: 2cm
Application: Kitchen worktop and surfaces
Colour: Zenith; Quantity: 26.88m2; Format: 320cm x 140cm; Thickness: 2cm
Application: Wall cladding
Colour: Zenith; Quantity: 35.84m2; Format: 320cm x 140cm; Thickness: 1.2cm
Application: Flooring
Colour: Sirocco; Quantity: 218.56m2; Format: diverse tailor-made formats; Thickness: 1.2cm
Application: bathroom basins
Colour: Lagoon; Model: Armony with 2 sinus; Format: 155cm x 0.60cm and 225cm x 0.60cm; Thickness: 16cm
Please click here to download CASE STUDY_LOREA_EN
To download High Resolution Images please click here