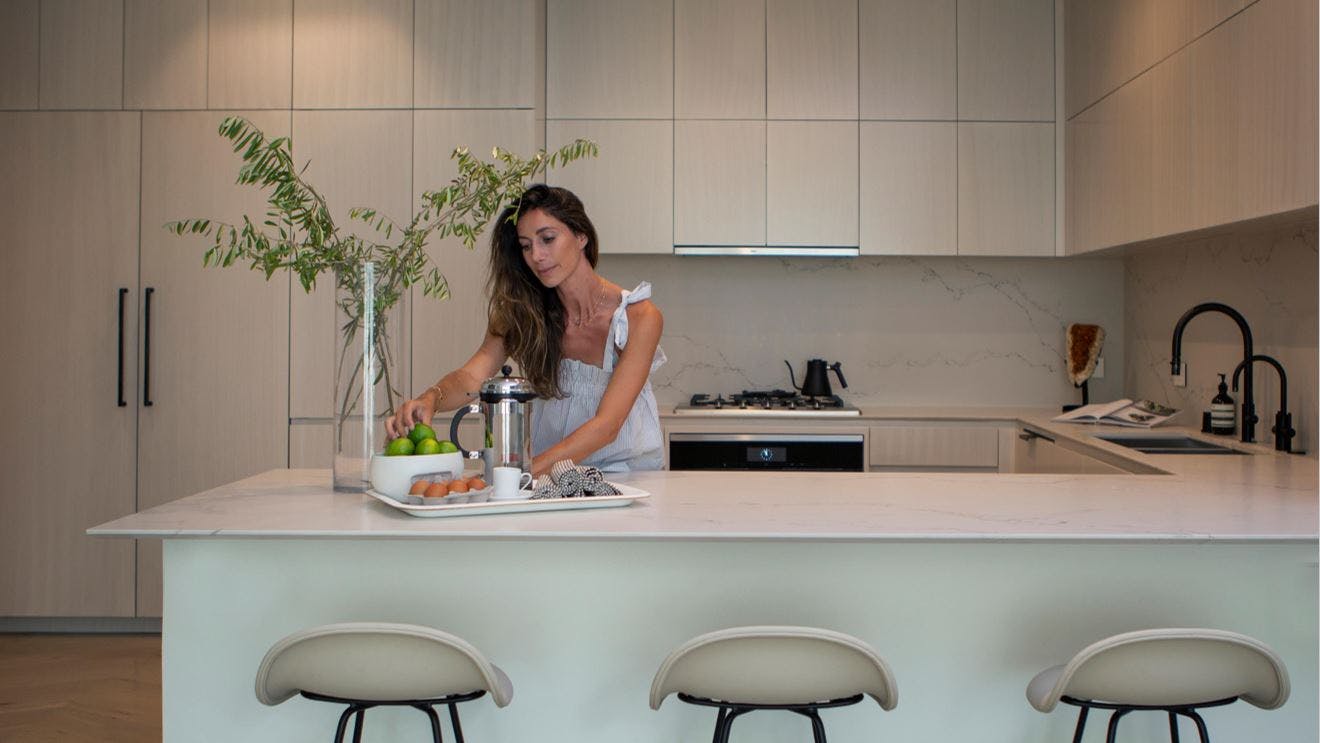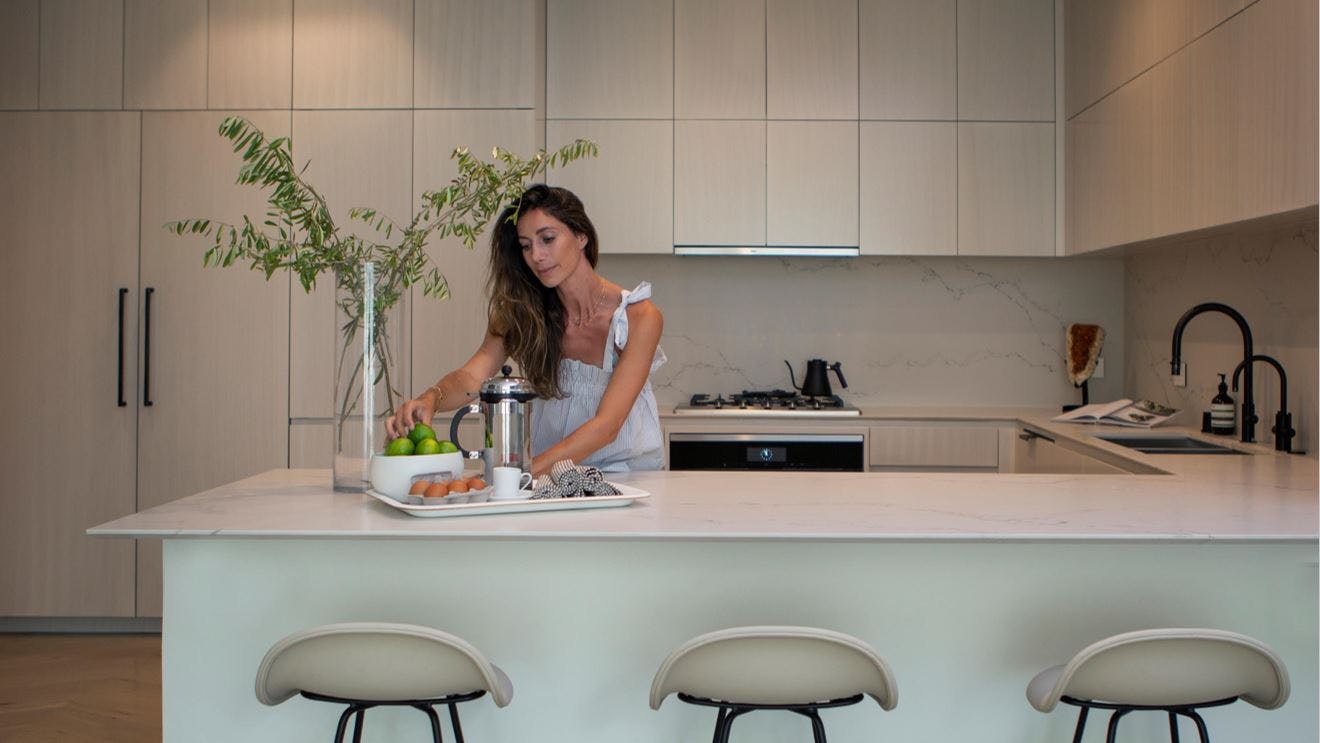 A Zen Malibu Kitchen with Ethereal by Silestone
Interior Designer Claudia Afshar selected
Sile
stone
Ethereal Dusk as the perfect kitchen and pantry countertop and backsplash for her Malibu residential project.
Claudia Afshar is renowned for her sleek and contemporary aesthetic, creating projects that stand the test of time. 
The Founder and Principal of her eponymous firm, Claudia Afshar Design, took Cosentino behind the scenes of her latest residential project in Malibu, where she used Silestone Ethereal Dusk for the kitchen and pantry countertops and backsplashes.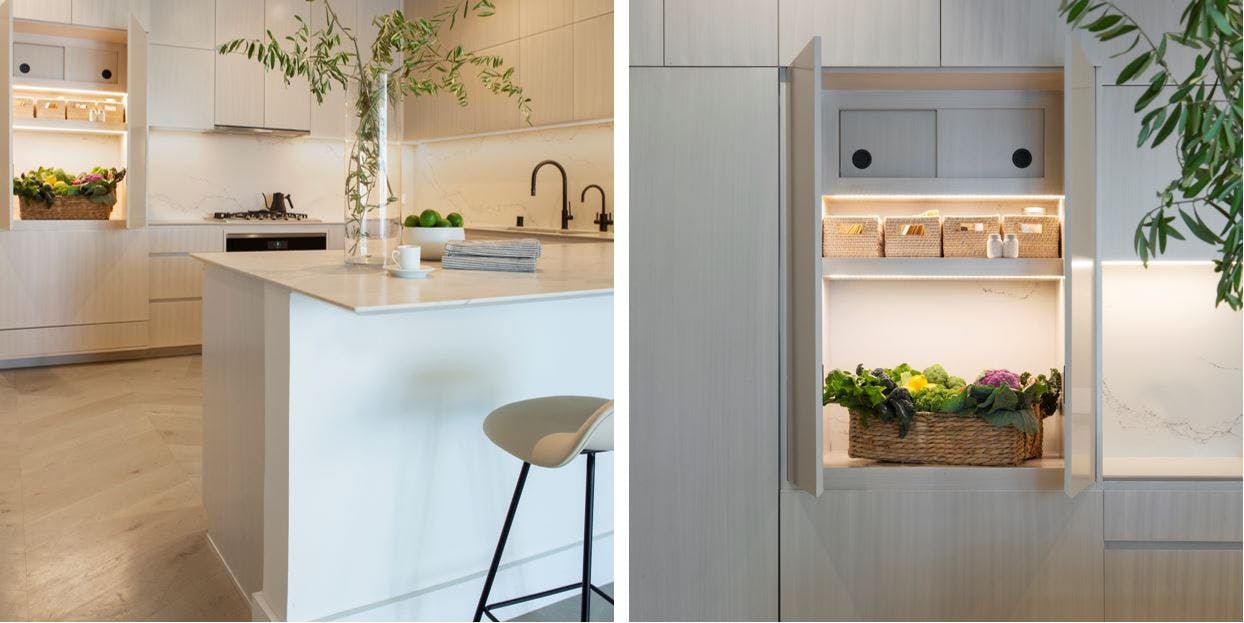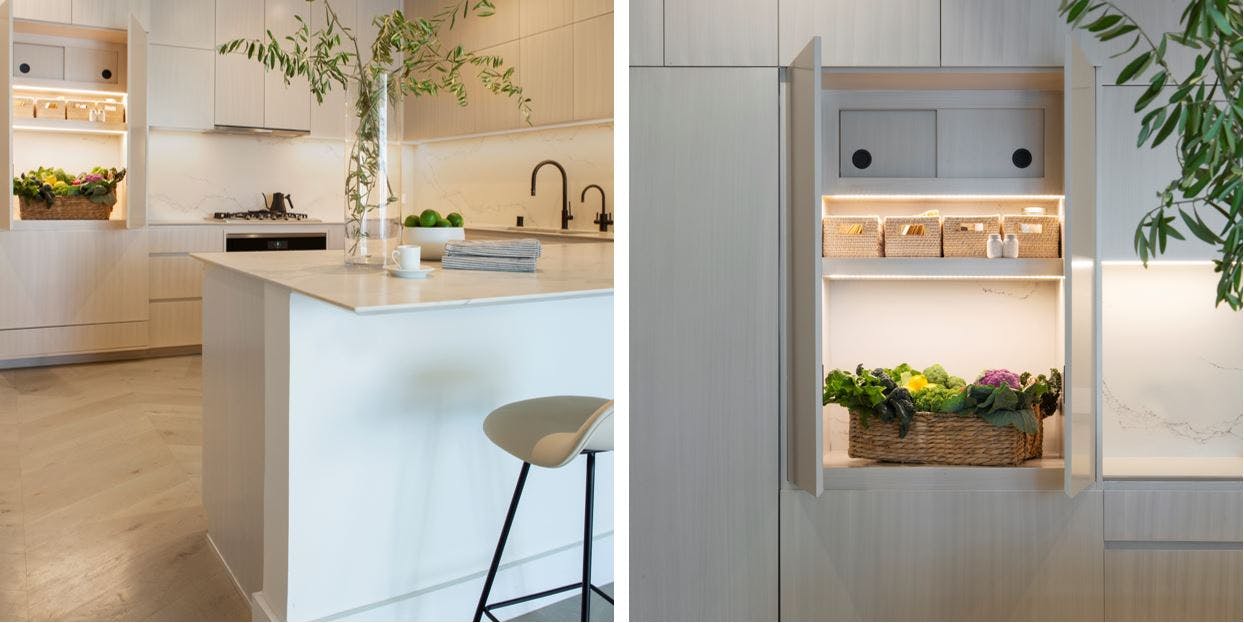 Walk us through your creative process. How do you achieve your beautiful designs? 
Our focus is always to give each project a luxurious touch with high-quality material and design. After spending some time with our clients and getting to know their needs and wishes for their property, the whole design process takes place. Creatively we start putting together a visionary, we create detailed drawings as well as concept designs.
What inspired this project? How did it come to be?
Our client was a world champion equestrian and wanted a Scandinavian whitewashed environment with timeless lines and a Zen feel. Throughout the entire project, the focus was to give our client that calm and relaxing home, with simplicity and a minimalistic design. We aimed to create refinement in the details of the project.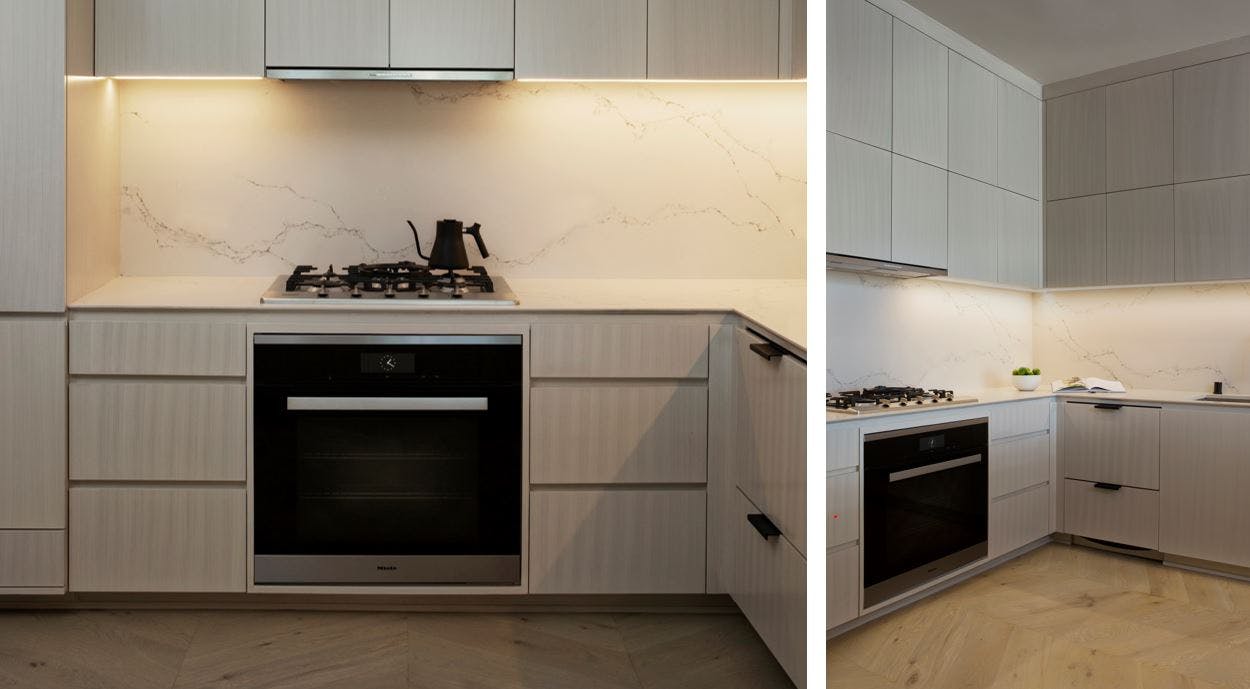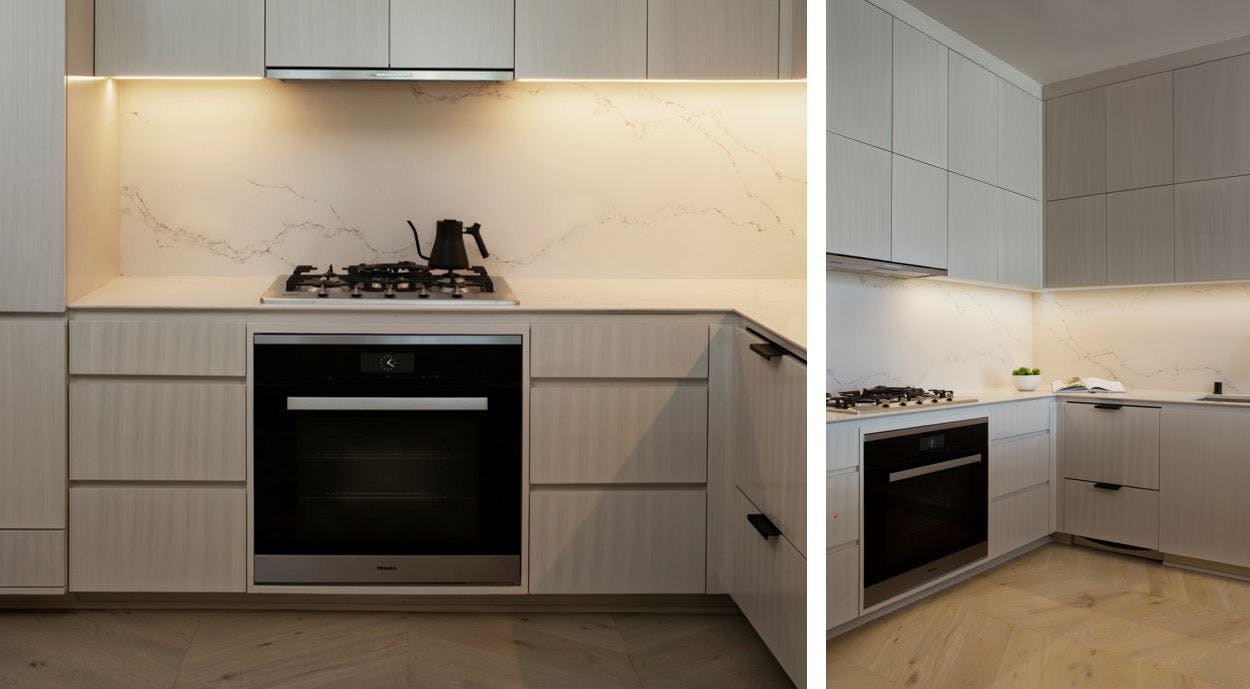 What is your favorite element in this project? What makes it unique?
The kitchen and the master bathroom really are our favorites in this project. The kitchen is just seamless and airy and really is all about the refinement of details. Both the kitchen and the master bathroom have a combination of simple lines, earthy tones, and ocean views, which makes the overall space of this project the perfect Zen environment.
Why Silestone in this specific color and application? 
We chose Silestone because of its undertones, which worked perfectly with the finish of the cabinets, and gave a minimalistic touch to the space. We also love the sustainability and durability factors of Silestone, as did our client.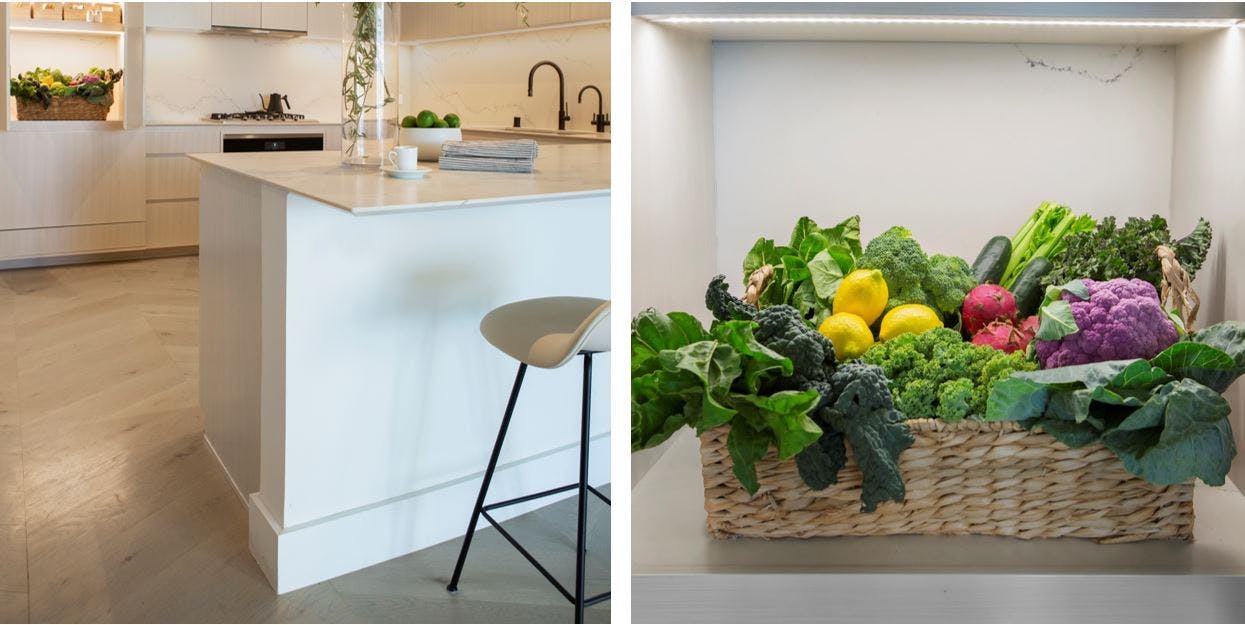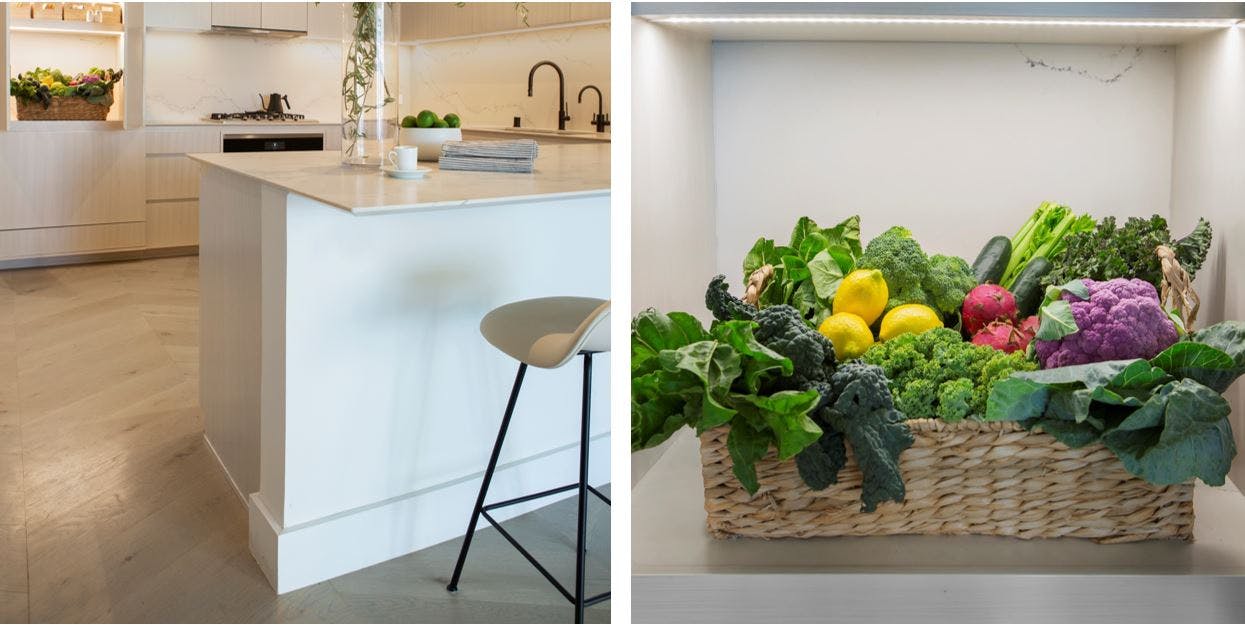 What role did sustainability play in this design? For instance, Ethereal is manufactured with HybriQ+ Technology
This home was completely renovated and transformed. We managed to re-sand and finish the hardwood flooring as well as donate all the existing appliances and cabinetry to be reused. Sustainability is something we value a lot and try our best to reuse or donate when possible. 
 What do you look for in surfaces and how does Cosentino provide that?
We look at the finishes, actual tone, color palettes and make sure the movement of the stone works beautifully with the space. This is why we love working with Silestone and Dekton! They are always beautifully curated, providing a large variety in many different spaces, and adding a rare richness to any room. We love that Silestone is a sustainable choice.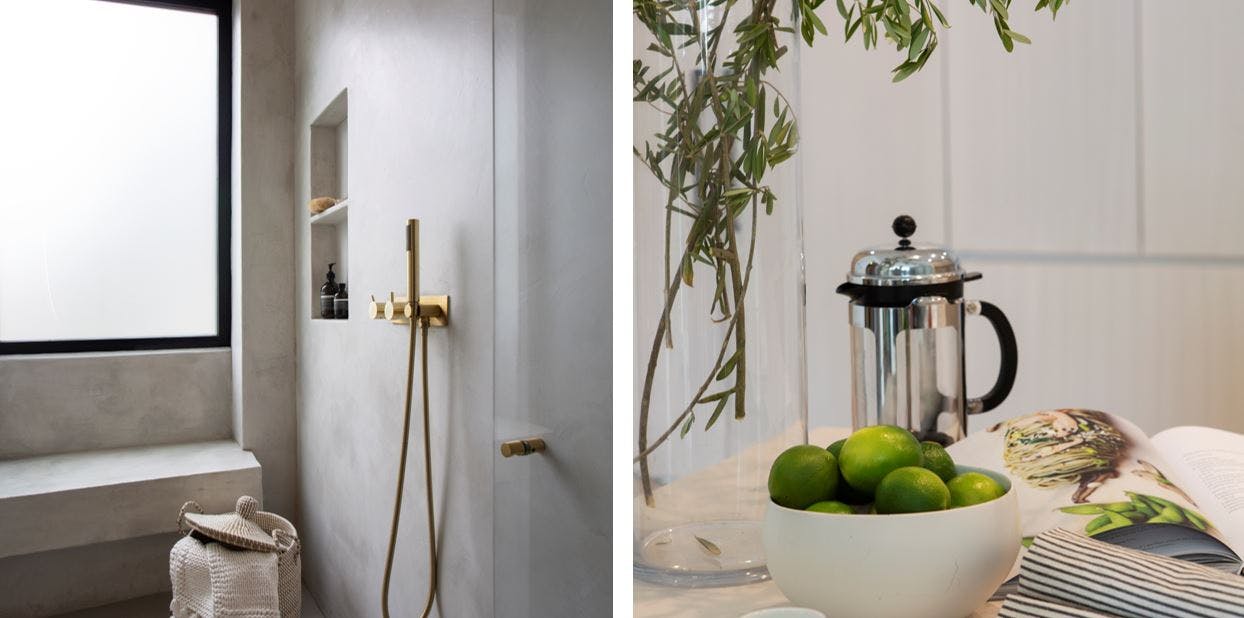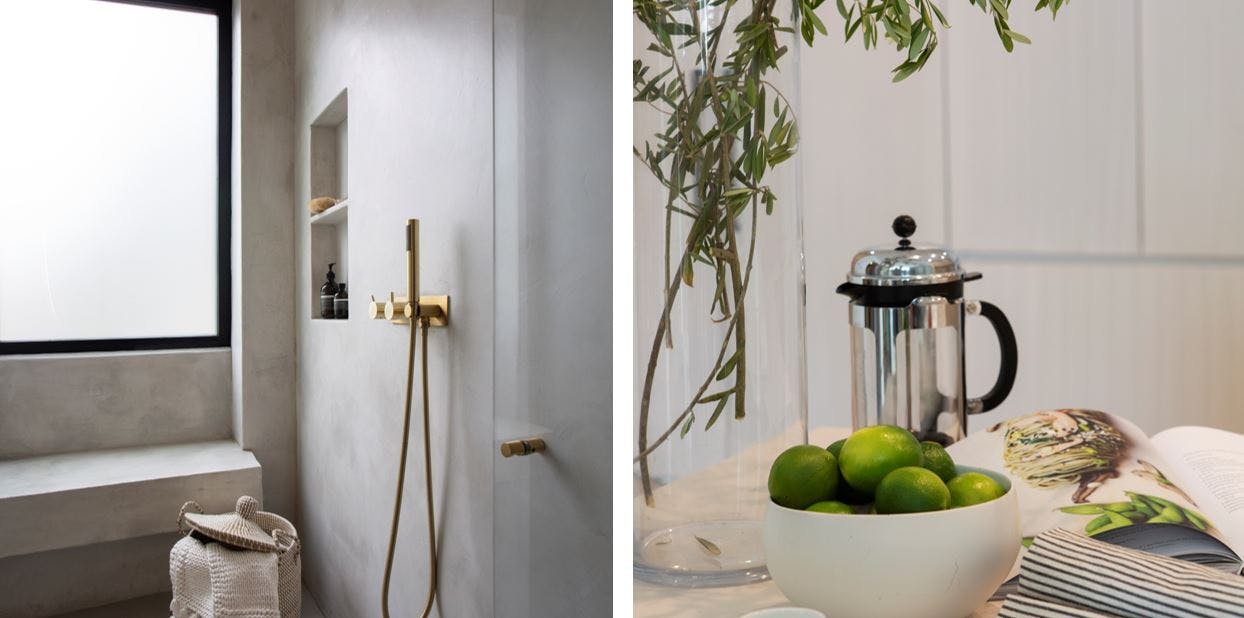 Silestone Ethereal Dusk perfectly matched the bespoke cabinetry's white finish, book matched in solid wood as well as the matte black hardware and top-of-the-line Miele appliances. 
If you want to learn more about Claudia Afshar's work, make sure to follow her on social media at @claudiaafshardesign and visit her website.