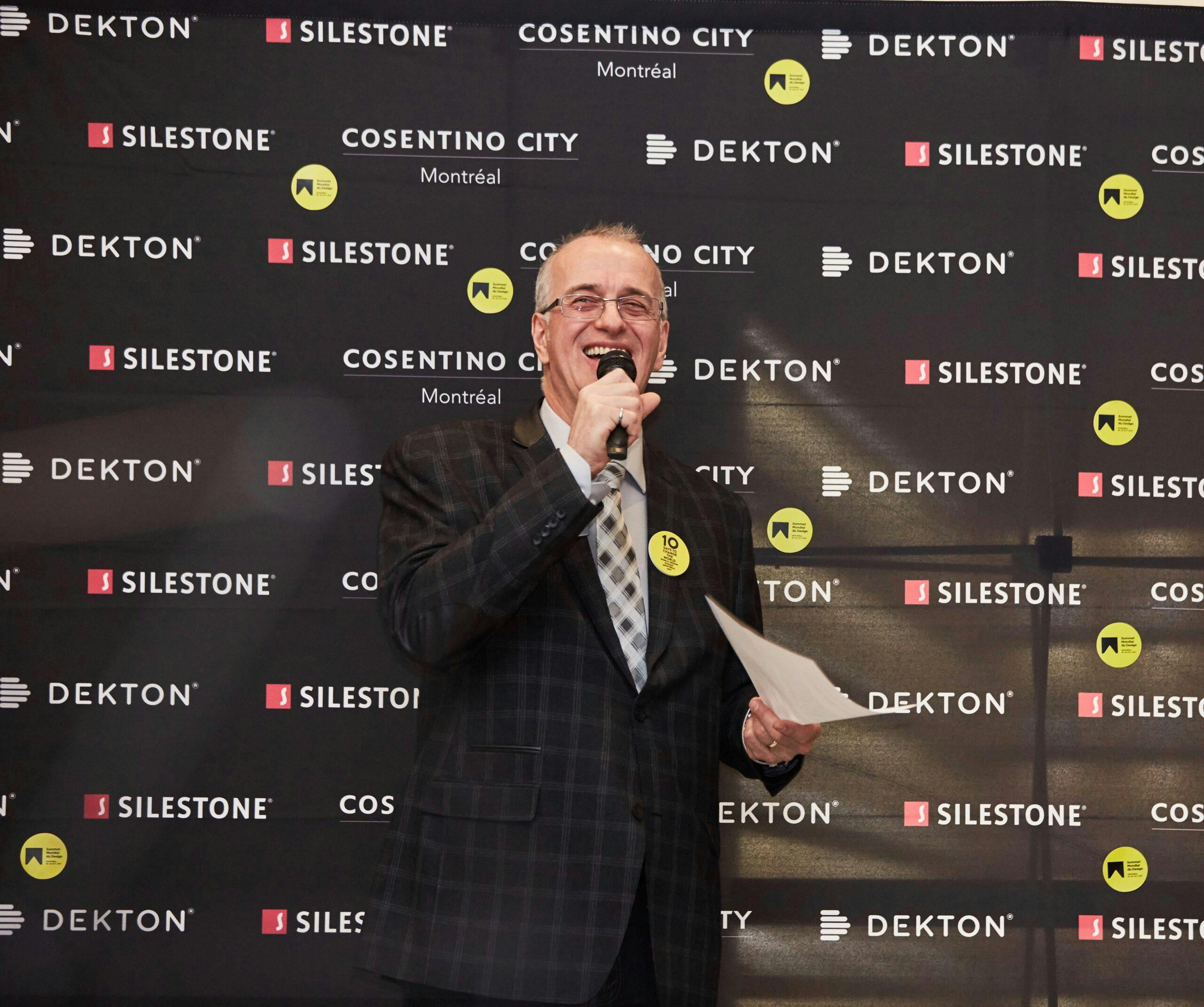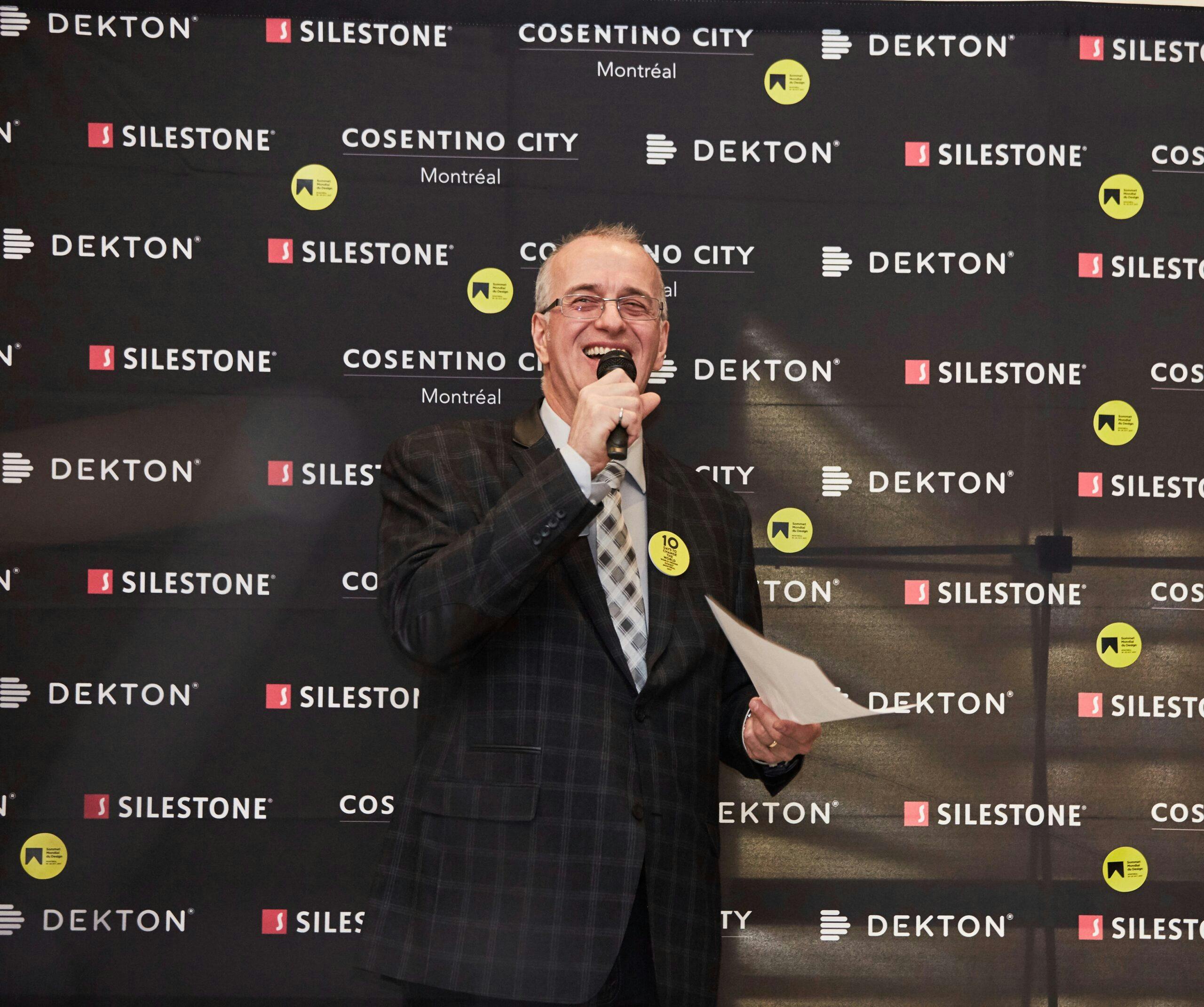 Cosentino Group partners with World Design Summit
Cosentino recently announced an exciting new partnership with the World Design Summit happening in Montreal on October 16-25, 2017. The Cosentino Group will be the official presenting sponsor for the Landscape Architecture discipline, an ideal fit for the company who has pioneered innovative interior/exterior surfaces such as Dekton ultra-compact surfaces and Silestone natural quartz.
The announcement was made during a press conference held at the newly-opened Cosentino City Montreal showroom. Robert Costenaro, Showroom Manager for Cosentino City Montreal, spoke during the event about the details of the partnership, expressing excitement on behalf of the Cosentino team.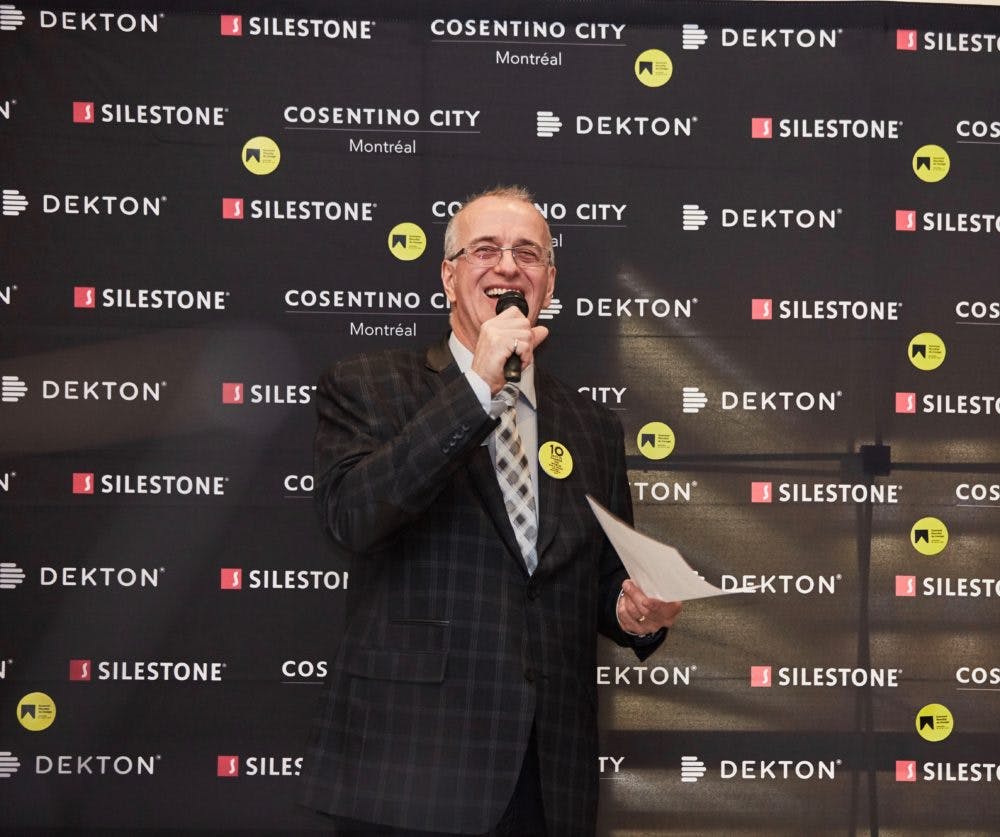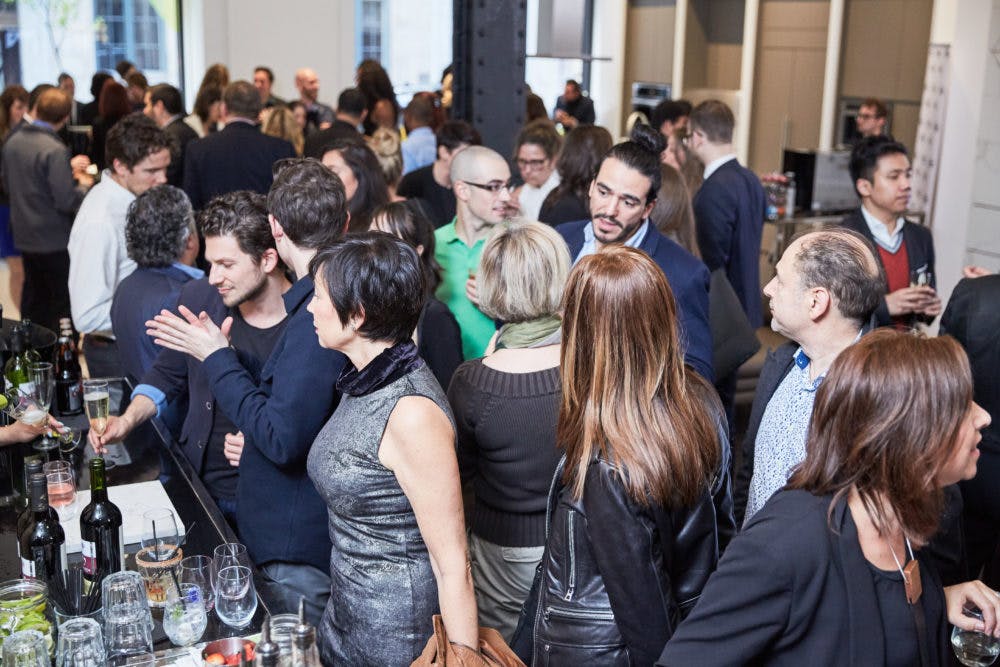 The World Design Summit is expected to bring over 4,500 delegates and 30,000 Exposition attendees from more than 80 countries, all focusing on six design disciplines including: Architecture, Landscape Architecture, Graphic Design, Industrial Design, Interior Design and Urban Planning.
"We are extremely proud to be partnering with this world-class event. It is an incredible platform for Cosentino to showcase its commitment to the architecture and design community on a global scale," said Massimo Ballucchi, Marketing Director for the Cosentino Group North America. "The sponsorship of this high-profile event bolsters Cosentino's international growth, especially in the Canadian market with the summit being held in Montreal."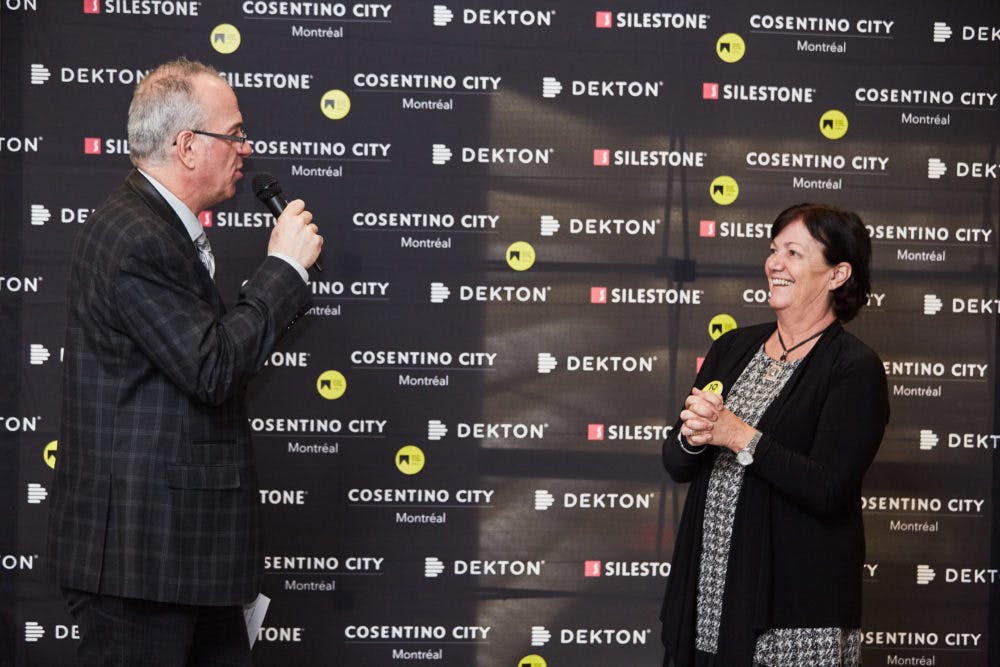 The honourable Sheila Copps, Chair of the Board of Directors for the World Design Summit Organization recently attended the Grand Opening of the Cosentino City Montreal on May 4th where she spoke about the importance of Cosentino's presence in the beautiful, design-centric city of Montreal.  "The partnership with Cosentino and the World Design Summit will also contribute to showcasing Canada's design know-how around the world," added Hon. Sheila Copps.
Throughout the partnership, the World Design Summit will be communicated at various Cosentino City Centres across the world in addition to keynote speaking engagements, targeted events and presence during the Exposition.