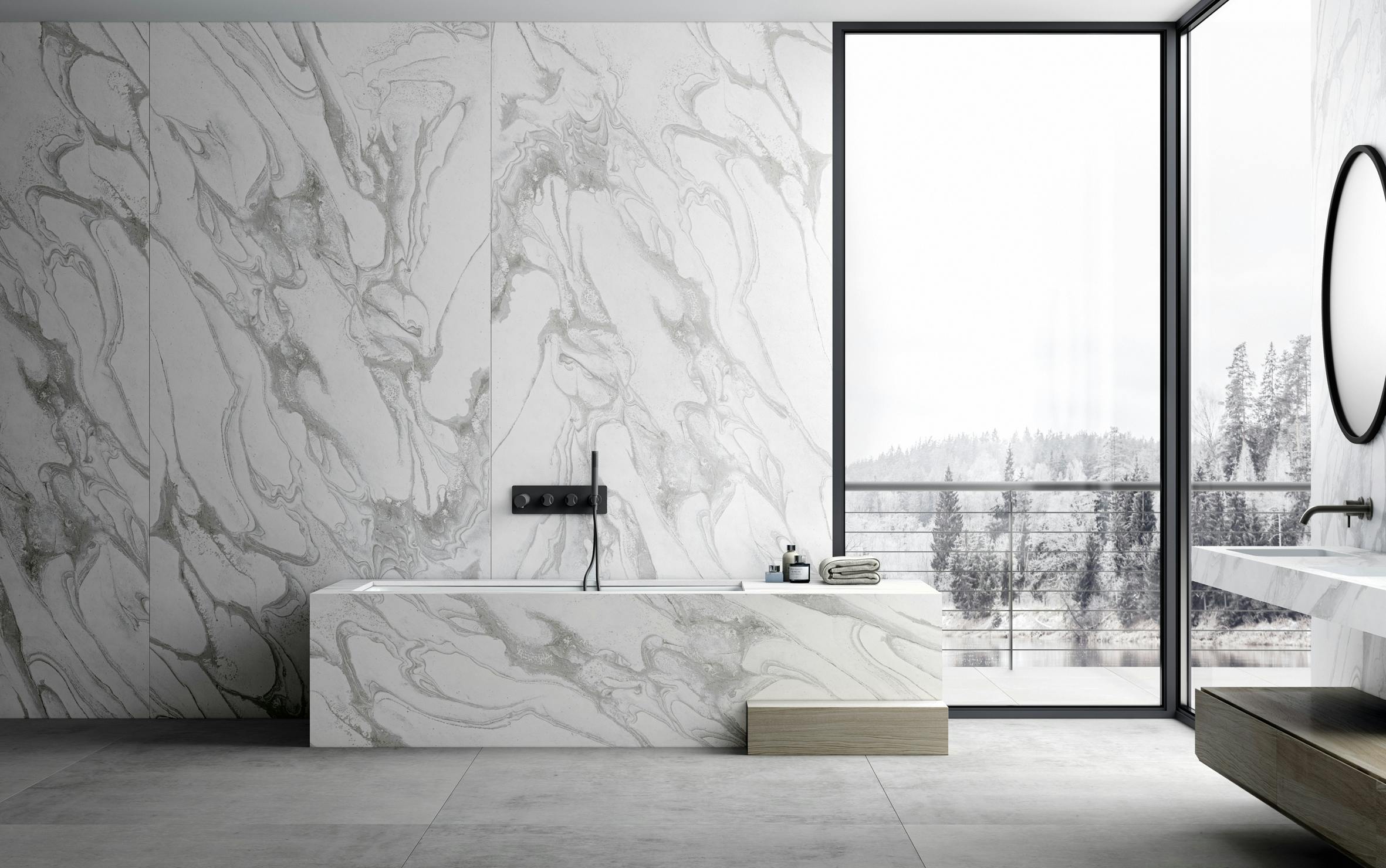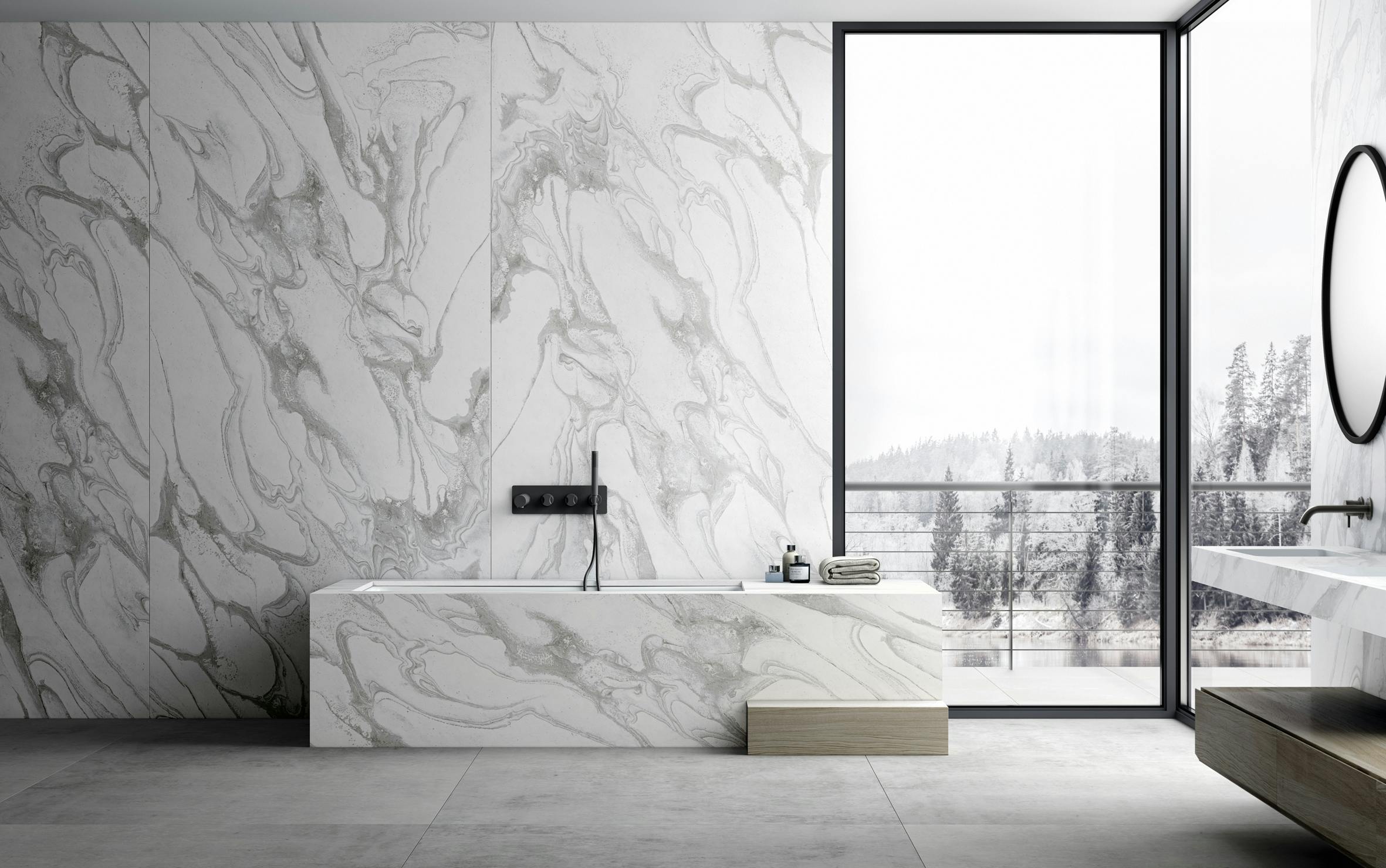 Dekton Liquid Sky Named 2020 Architectural Digest Great Bath Design Award Winner
Architectural Digest, the leading global design authority, celebrates the very best of international design and innovative products in its magazine each month. Today AD publishes nine international editions, and its brand has immeasurable influence in the world of interior design. 
To further elevate distinctive products in an increasingly crowded space, AD holds its annual Great Kitchen & Bath Design Awards, curated with the publication's tastemakers, influencers and design enthusiasts in mind. Among the 2020 bath winners: Dekton Liquid Sky, a luminary from the Dekton Liquid Collection, designed by London-based pattern experts and designers, PATTERNITY, in collaboration with Cosentino's Design Team. 
The Liquid collection offers a chance to integrate swirling, rippling and fluid ideas into everyday spaces. Liquid Sky's unique characteristics consist of a white base with flowing grey veins. The design explores the movement of gravity, the interplay of the elements, their matter, and pays homage to swirling energy and perpetual motion.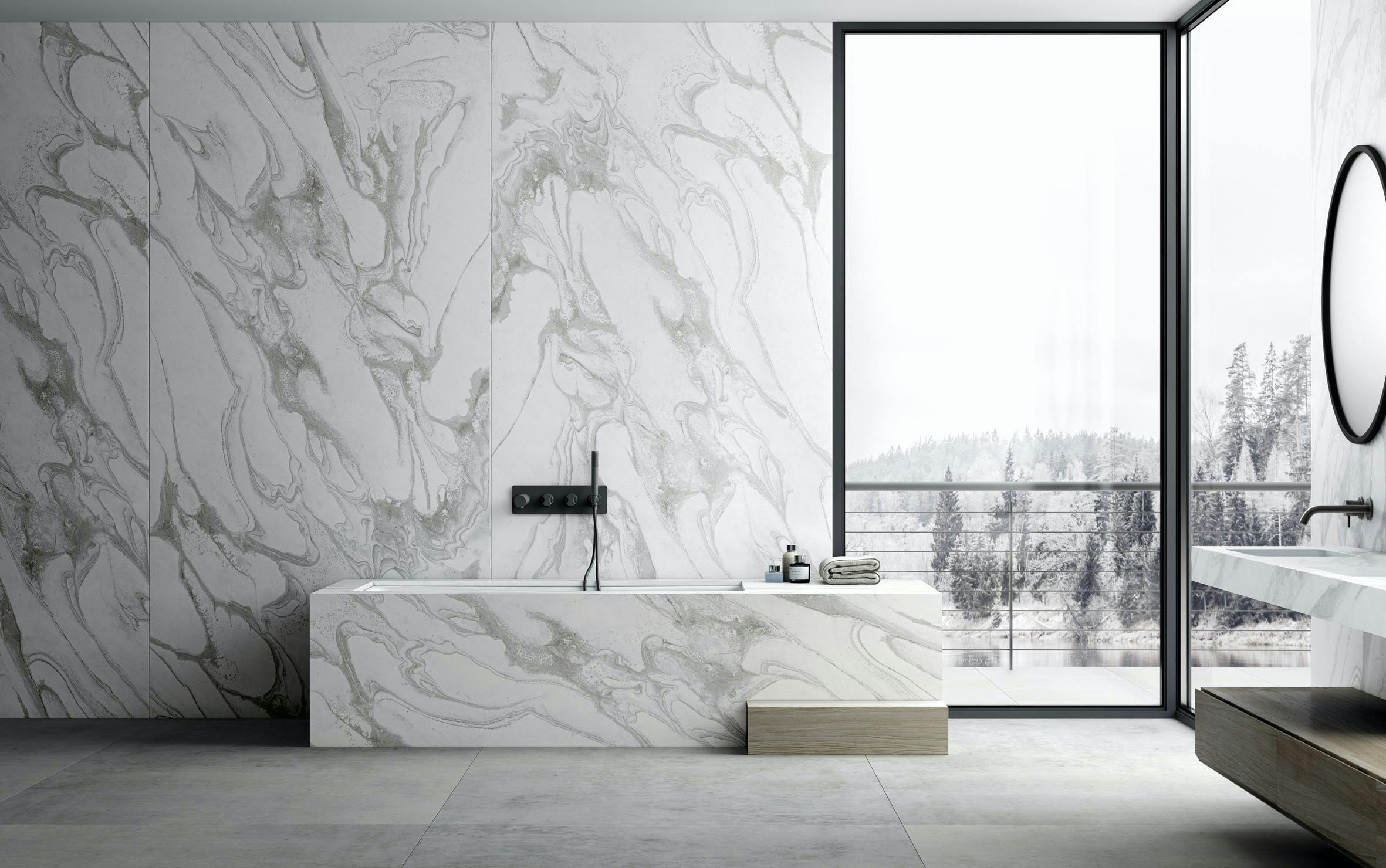 Dekton Liquid Sky and its fellow AD Great Design Winners from the bath category are featured in the April 2020 issue of Architectural Digest, with expanded coverage online and across the Architectural Digest social media platforms. Winners in the Kitchen category will be announced in the fall.
Past winners have included Silestone Eternal Marquina, Dekton Sogne and Dekton Orix.