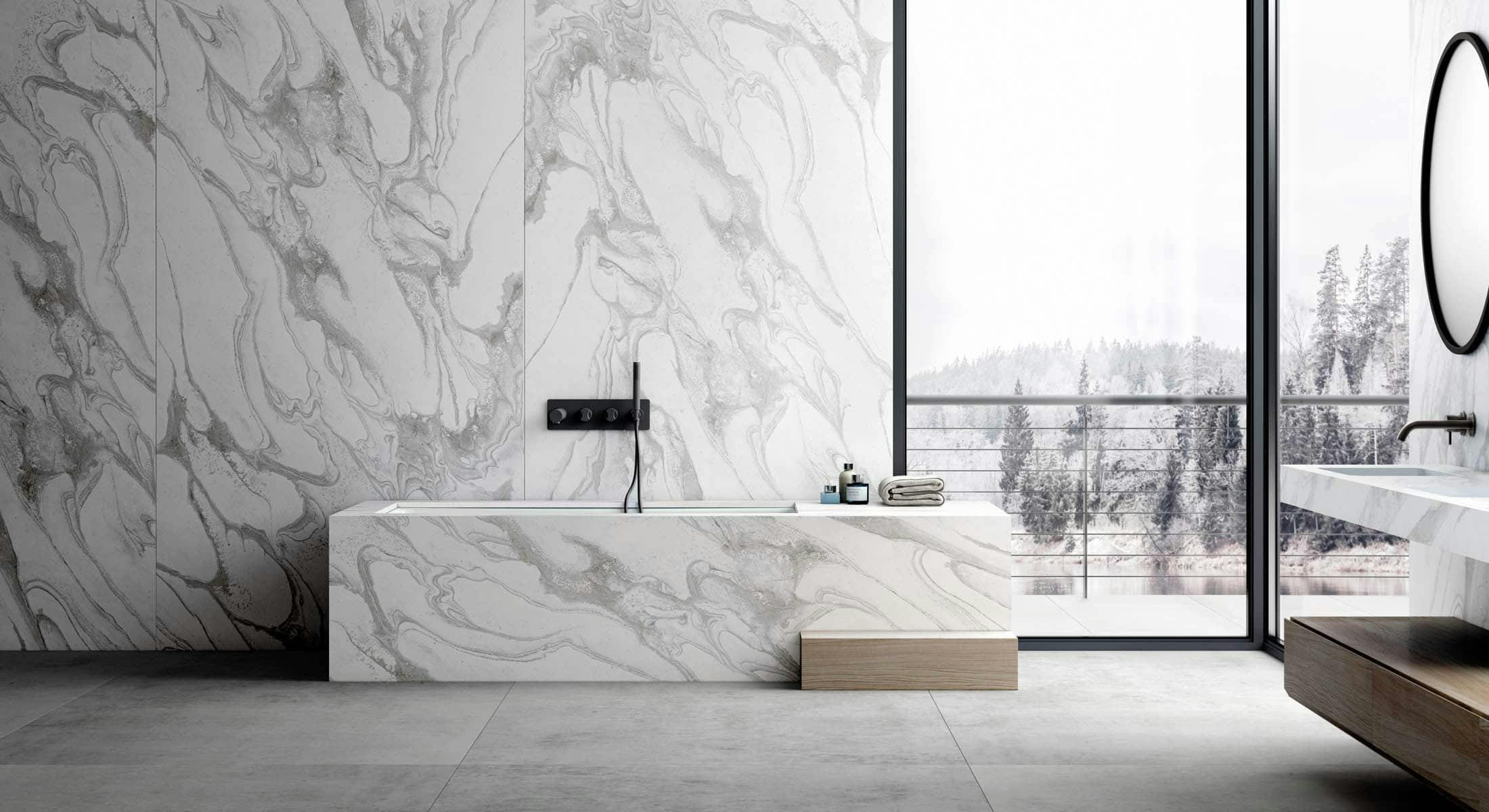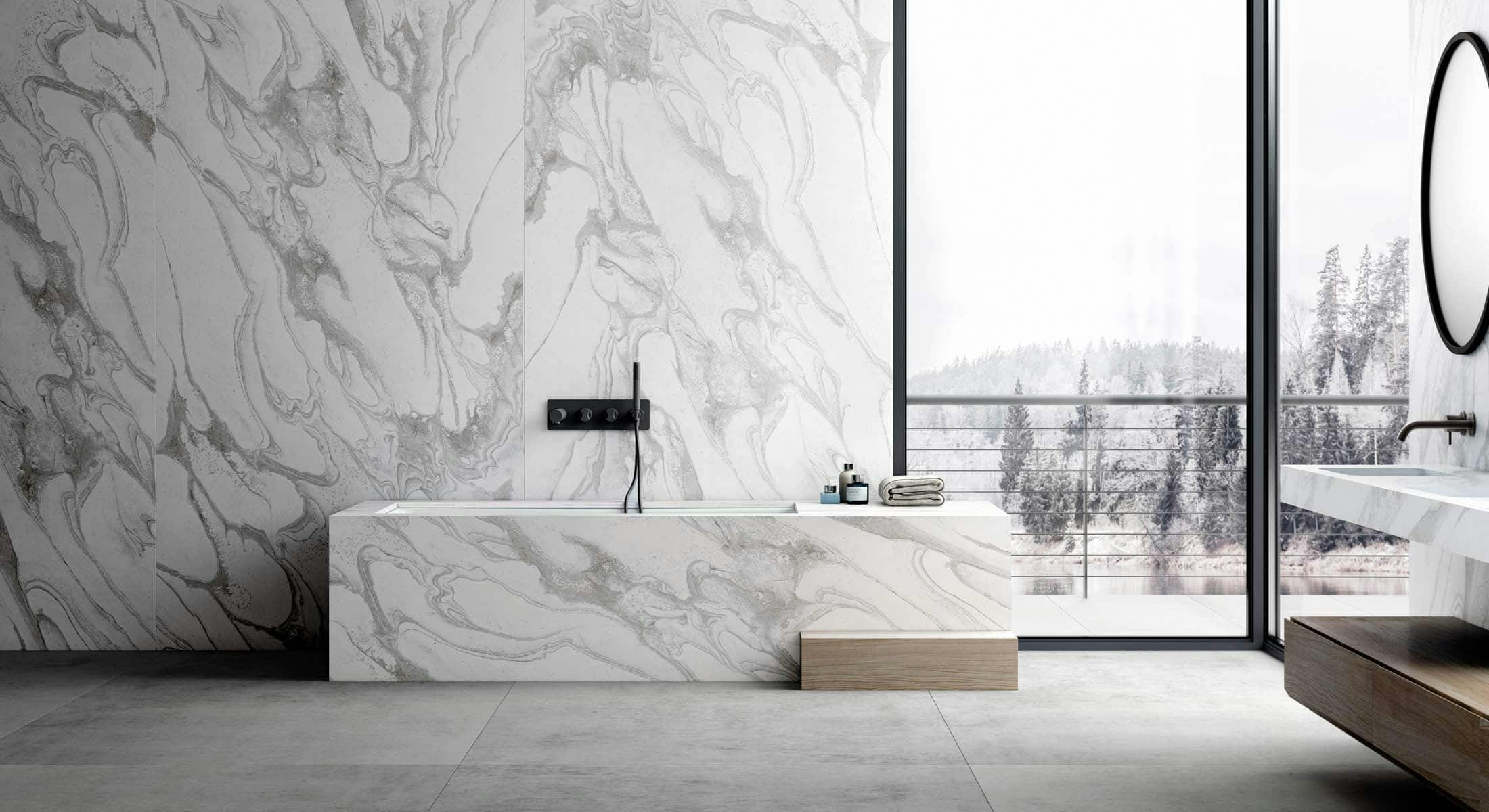 The Nordic style that sets the trend
The Nordic style has its origin in the architecture and design of Northern European countries: Sweden, Norway, and Denmark lead this trend, which is also a lifestyle.
In countries with harsh winters and few hours of sunshine, a quality and welcoming decoration in light shades are almost a necessity. The Nordic style decoration – also known as Scandinavian style is characterized by its functionality, practicality, and the use of few pieces of furniture, but with plenty of design elements.
Natural wood such as birch or beech is very present inNordic decoration. Combined with fabrics made of natural fibers such as cotton or linen, and in light shades such as white, beige, and earthy tones, they give off a homey feeling.
Nordic decoration began in the Swedish Gustavian style in the late 18th century – with King Gustav III – although the term was not coined until the mid-20th century when an exhibition entitled 'Scandinavian design' toured the United States. Names such as Jacobsen, Aalto, or Mies van der Rohe are the greatest exponents of the Nordic decorative style.
Nordic decoration fits perfectly with the democratic ideas of La Bauhaus that promoted affordable design for everyone. Functionality, simplicity, and purity of lines are the basis of the Scandinavian design. The ultimate aim is to transform, thanks to good design, any everyday object into something beautiful and make it available to everyone.
Best-selling color of the nordic series
Silestone Nordic Kitchens
If there is one place where you can enjoy the warmth of the home provided by the Nordic style, it is the kitchen. And, if this kitchen is also open to the rest of the home, the result is amazing. Silestone has created a whole collection of countertops, floors and wall cladding following the Nordic style. If you are looking for a neutral base in white and natural colors, check out Silestone Yukon Blanco, Bianco River, or Haiku. For a more defined white, choose Blanco Zeus or Iconic White. Based on this, opt for a subtle hint of greenish-grey with Silestone Kensho to achieve a harmonious and timeless result in true Scandi style.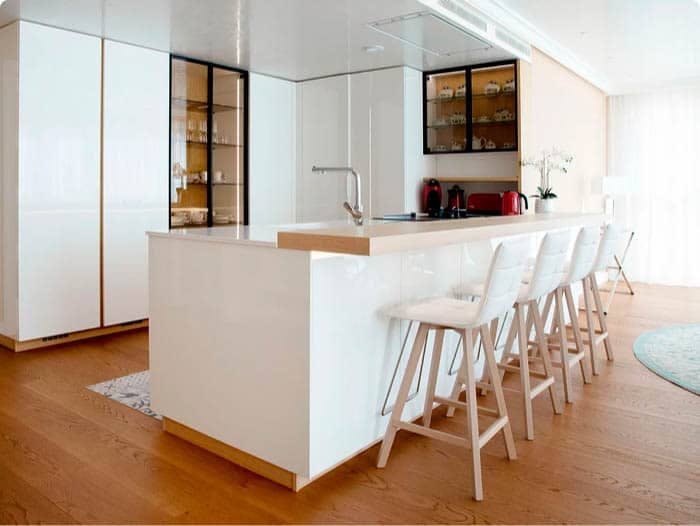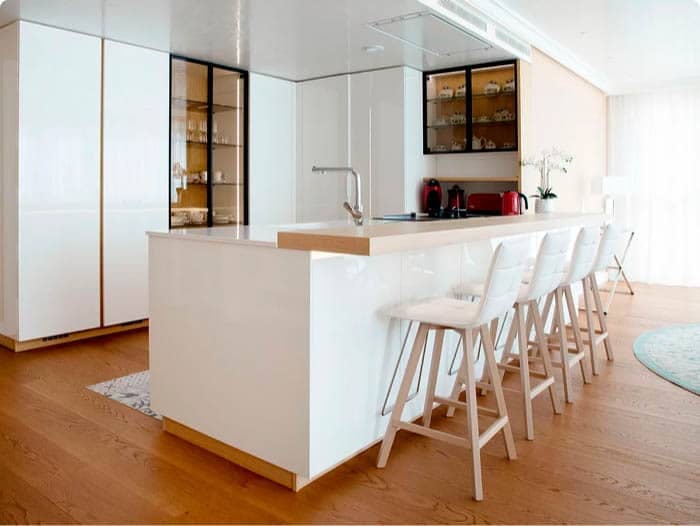 Iconic White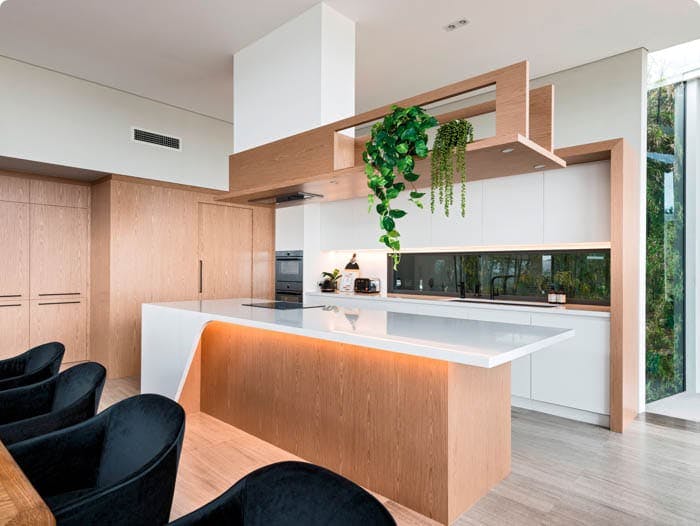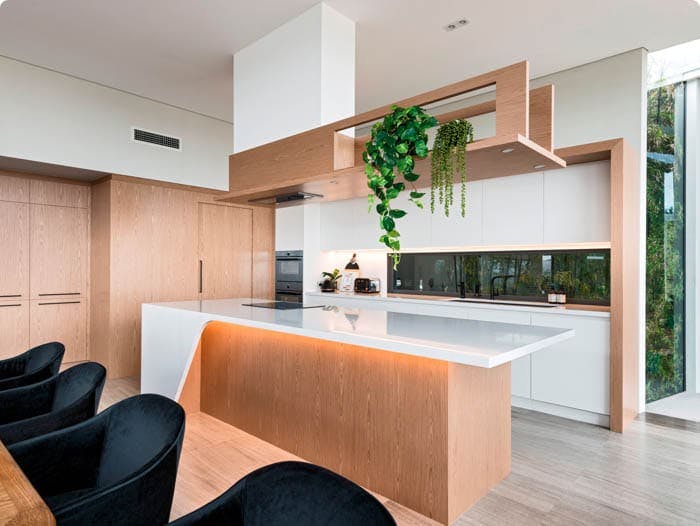 Blanco Zeus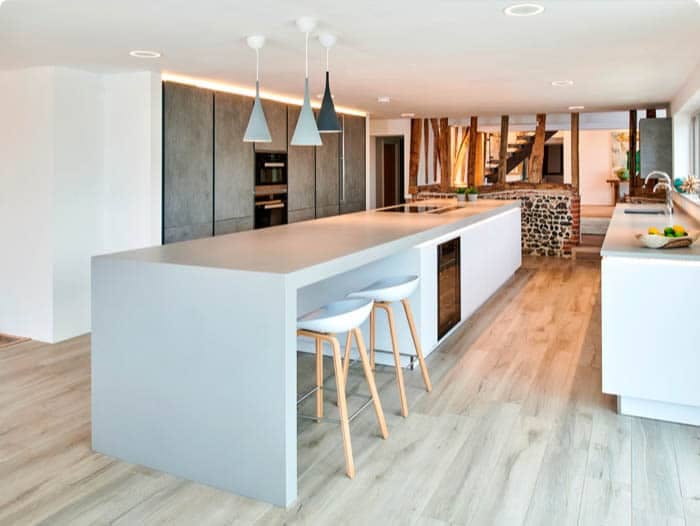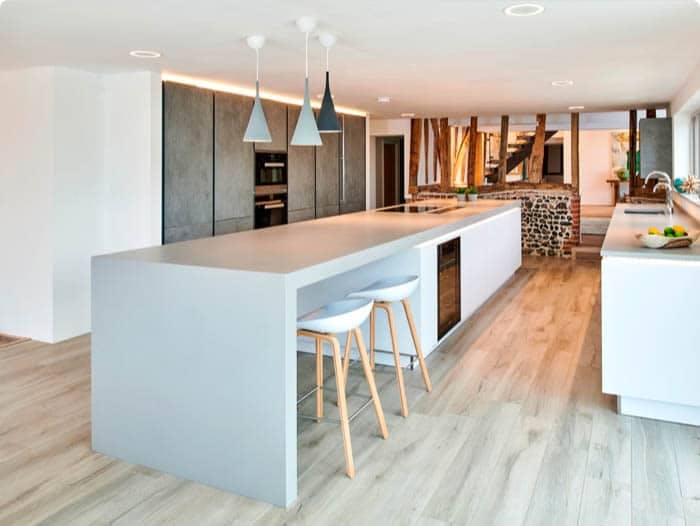 Kensho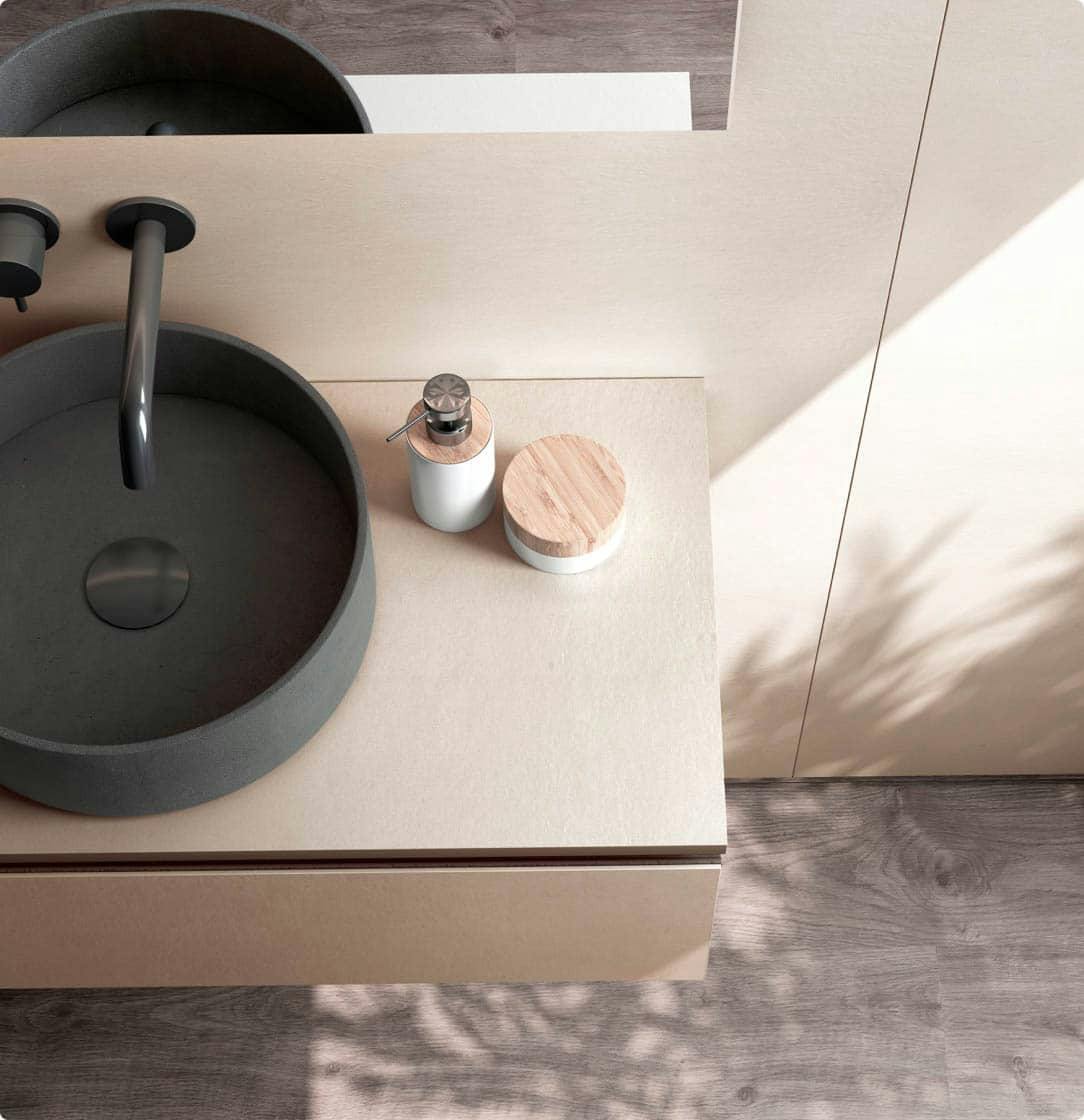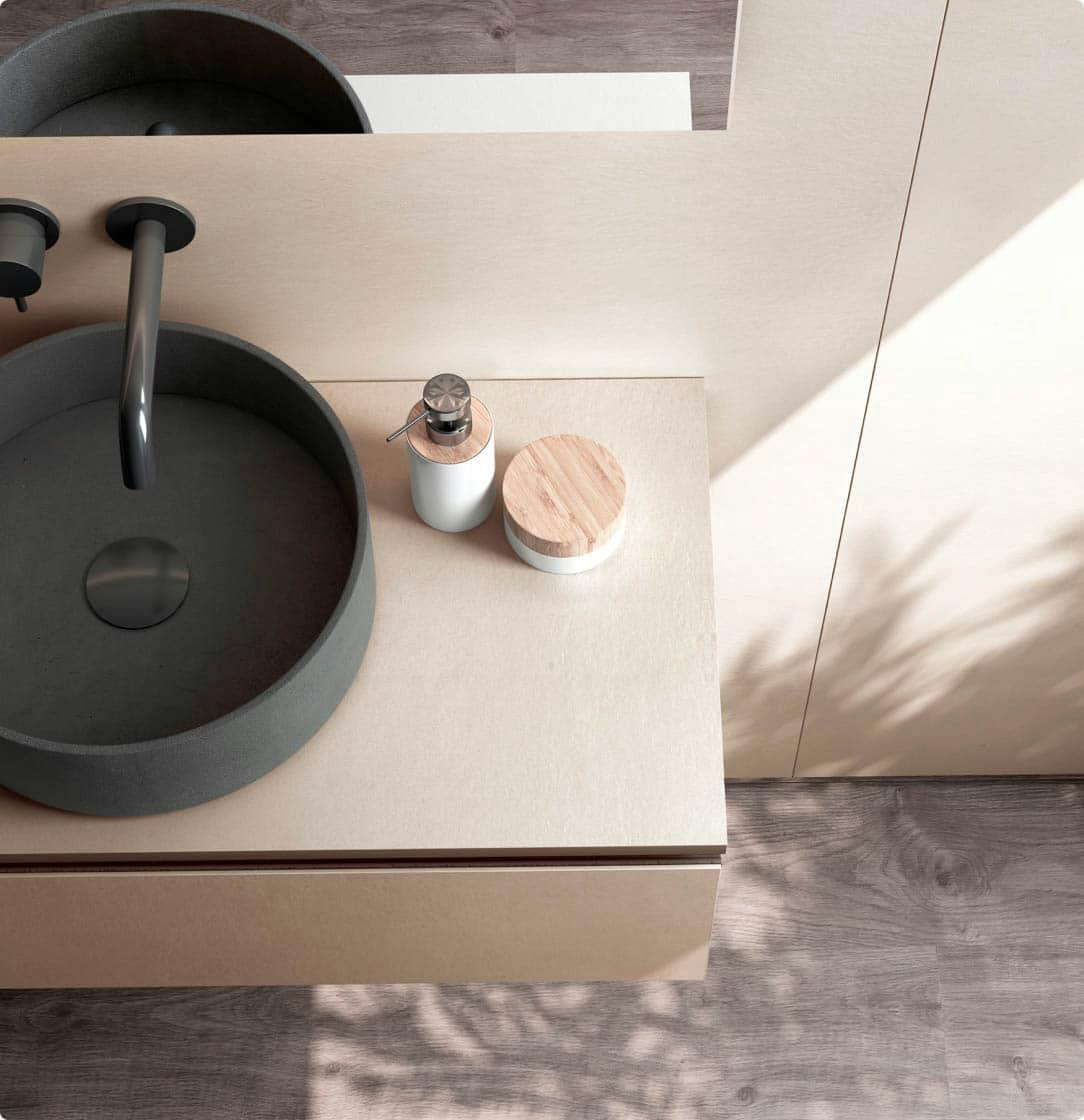 Dekton Nordic colors
In line with the light and natural colors that remind us of birch or beech wood, Dekton offers its own range. These materials are ideal for large surfaces: bathroom walls or entire homes. Our selection is Danae and Edora finishes from the Natural Collection.
If you are looking for a more rustic and organic look for your Nordic style décor, we recommend the 'wood' shades of the Wild Collection. Makai Decapé or Aldem that reminds us of worn oak are different choices for your Nordic decoration.
Natural stone in Nordic decoration
Sensa is Cosentino's natural stone surface with a 15-year warranty. Sensa also offers options in line with a Nordic style décor. Our choice is, without doubt, one of the colours in the Sensa Premium Collection, i.e. White Macaubas. It is a Brazilian quartzite with a light background, marked by fine linear grey veins. A restrained and elegant choice to bring home the Scandinavian style you are looking for.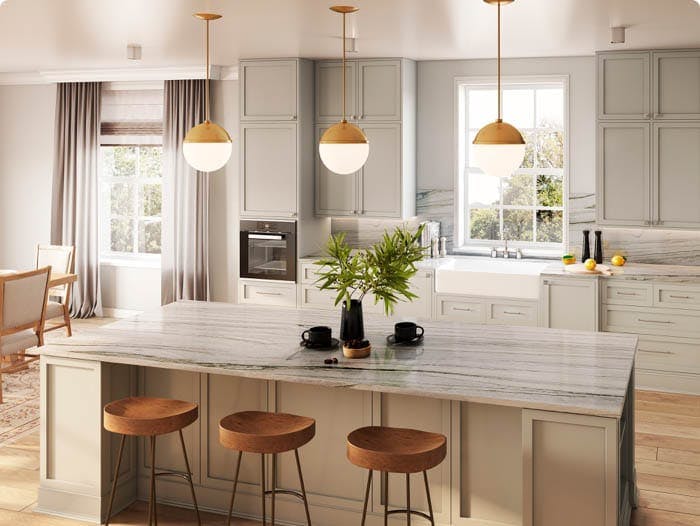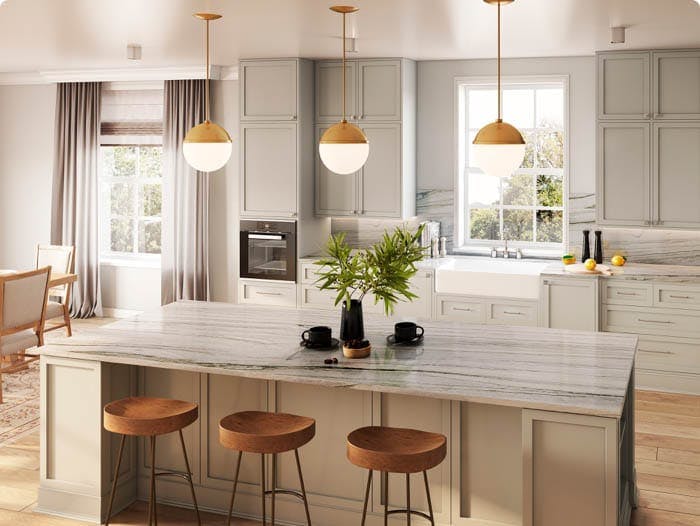 Macaubas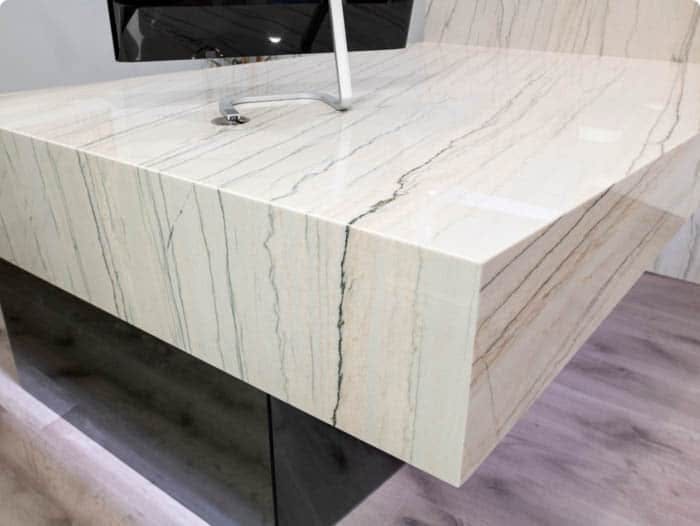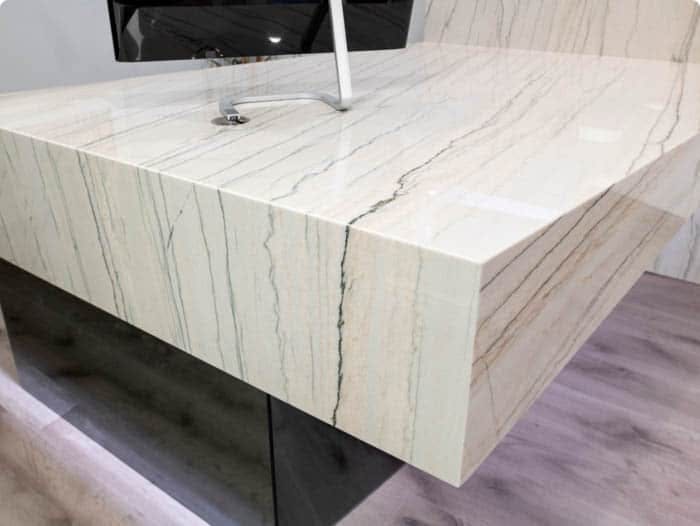 Macaubas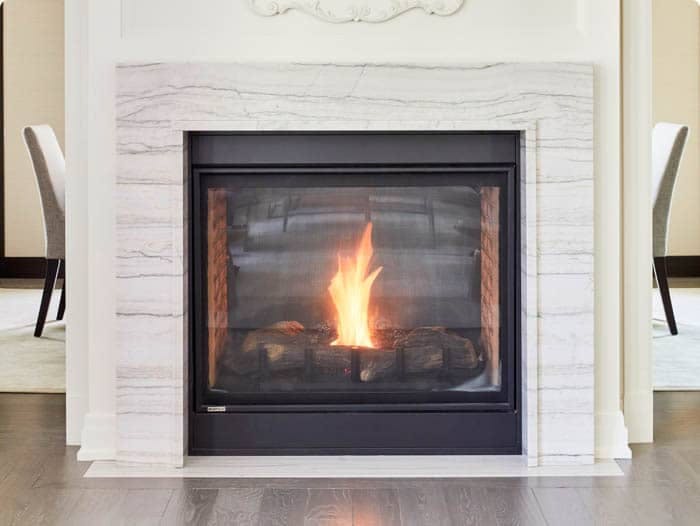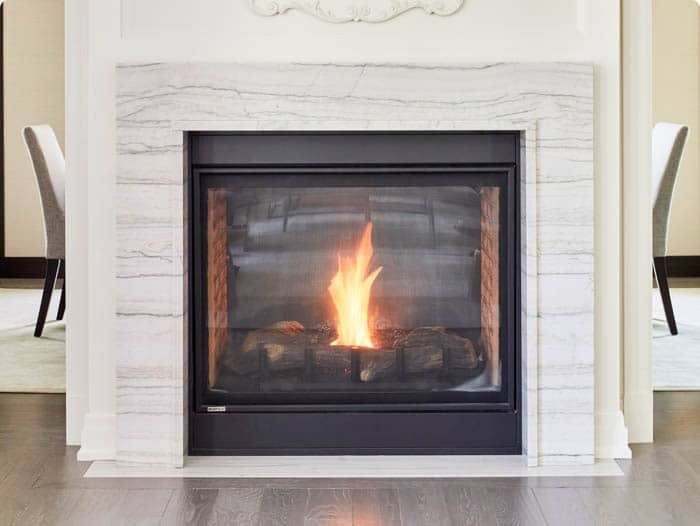 Macaubas
Nordic style decorating tips
Cosentino offers limitless options to achieve a a Nordic décor in your living room, kitchen, or bathroom, from cladding to countertops, vanities to shower trays.
Choose a white or beige floor cladding that evokes nature. If it has any veins, they should be fine, and not too marked. The Silestone 'wood' colors are a great choice to convey the warmth of the wood.
Create a functional and comfortable space. Keep a few pieces of furniture, but all of them carefully selected. Remember the motto of Nordic decoration: "Beautiful things that make your life better".
Opt for light wood, such as birch or beech, and organic forms, without sharp edges. Continue with the beige and white range with your furniture.
Select fabrics made of natural fibers, such as linen and cotton, with a hint of pastel shades – grey, light blue, or even some make-up shades are good options.
Enjoy a bright and quiet space that invites you to stay at home. Light the fire and relax.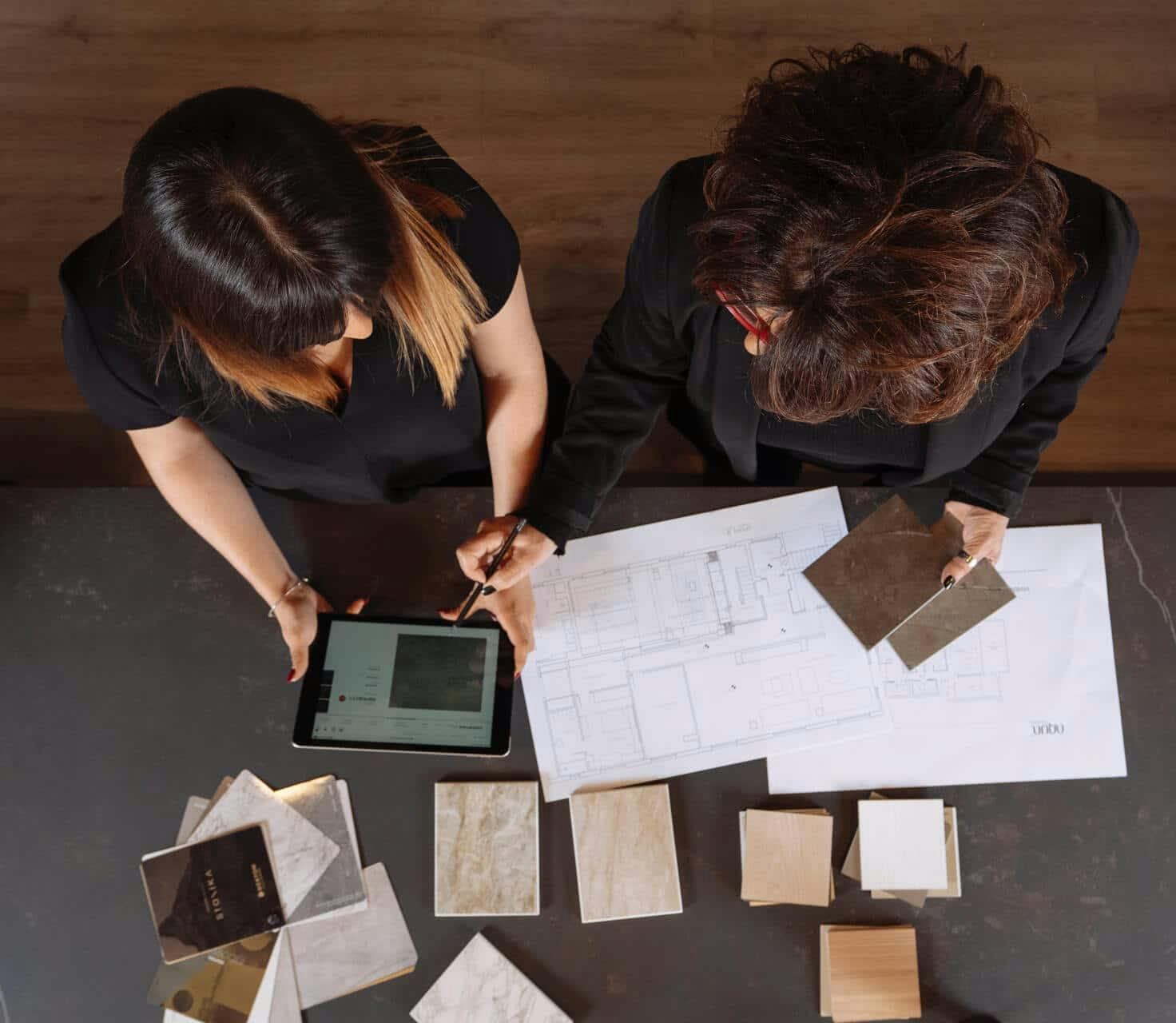 Find your closest Cosentino Dealer

Locate the Cosentino-certified shops and fabricators nearest you!

Go to locator

[/vc_row]