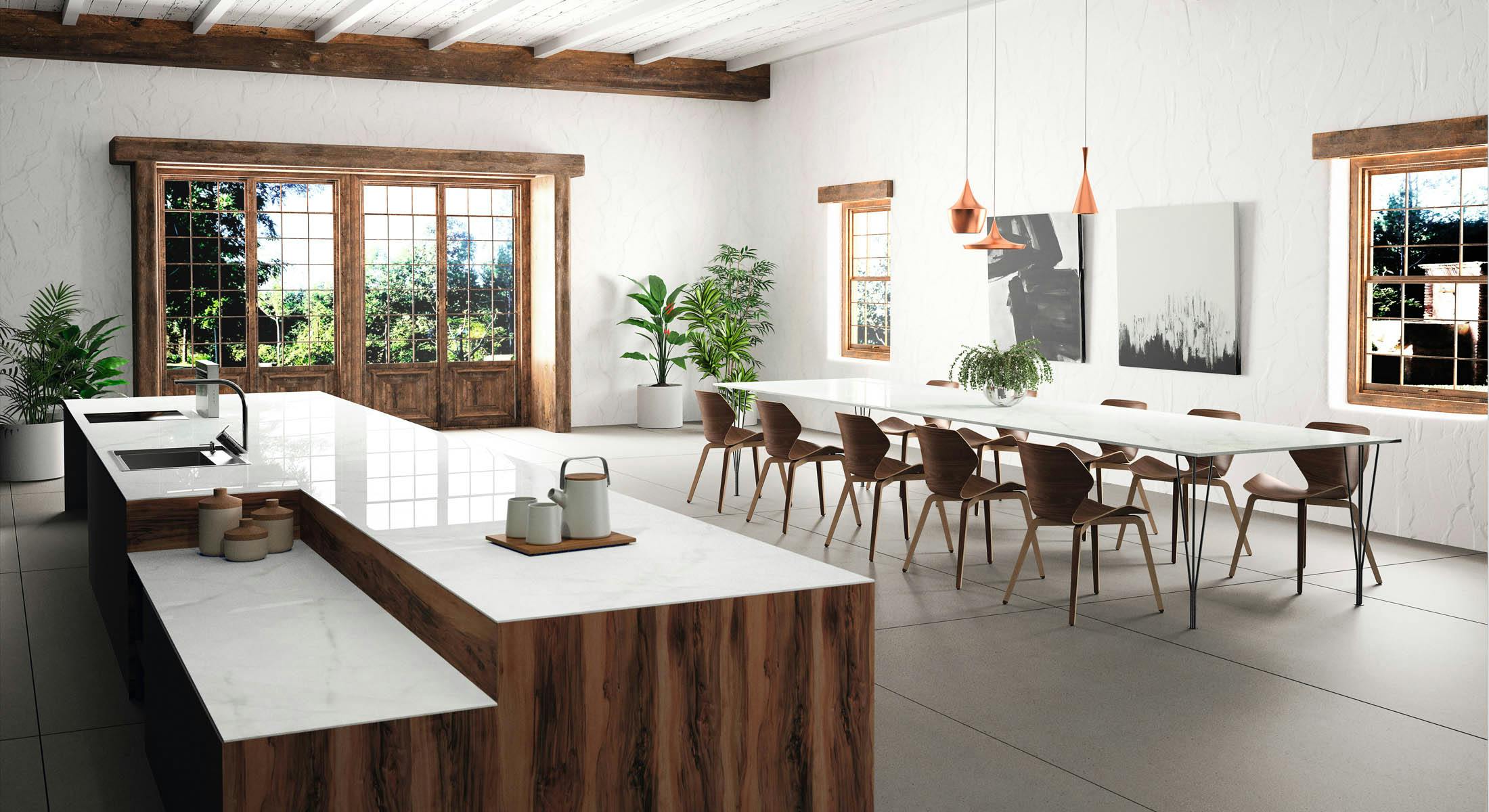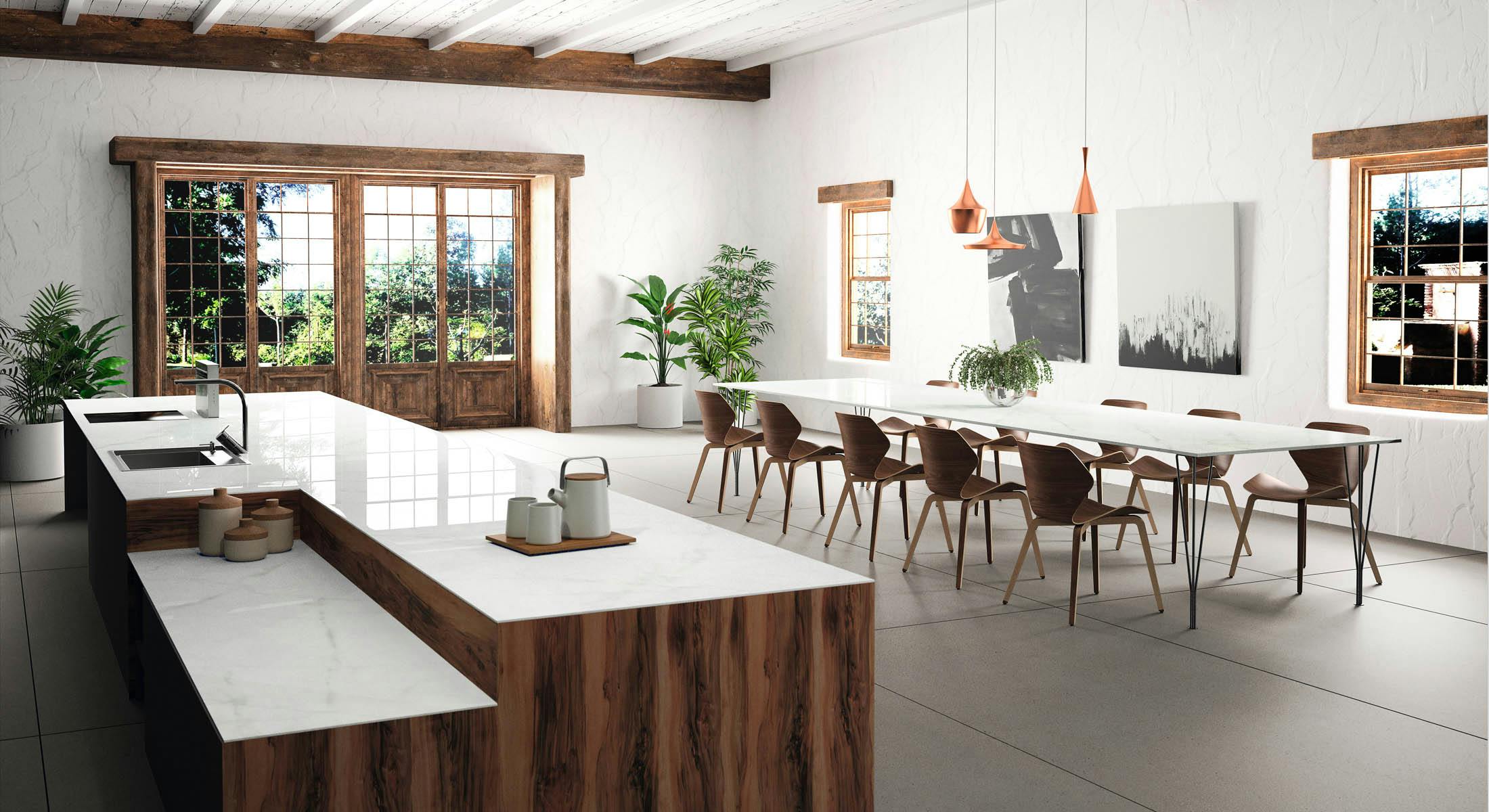 Rustic style – timeless and warm
The rustic or country style is that of traditional houses, honest, warm, and comfortable. The word rustic comes from the Latin 'rusticus' and means 'everything that is linked to the countryside'.
Does this mean that we can only use rustic decoration in country houses? Not at all. You can also design an urban house with rustic décor, but it has to be a house with classic, traditional architecture. Furthermore, the rustic style can be used in small doses, you do not have to use it in the entire home. For example, a rustic kitchen in a classic home can fit very well.
Wood, usually pine, in dark tones or stripped, is very present in rustic decoration, but always without brightness. In this style, we also find iron fittings, terracotta tiles, and plenty of porcelain. To complement the rustic style, we have opted for demijohns, milk churns, burlap cushions, and dried flowers.
The Provençal style is derived from the rustic style, with some reference to the French style: many fabrics with Paisley print and lavender.
All in all, the rustic décor is an austere, unpretentious decoration, full of wisdom and good taste.
Best-selling color of the rustic series
Silestone rustic kitchen
Perhaps the space in the home that has the most potential to create a rustic style in is the kitchen, whether you live in the country or the city. Combine your wooden furniture with a Silestone countertop in an ivory, earthenware, or red finish. Our choice is Silestone Marfil from the Eternal Collection, as well as Royal Reef and Rougui, from the Basiq Collection. Finish off your countertop with a functional XXL stone sink, wicker baskets, and brass lamps, and the rustic effect is guaranteed.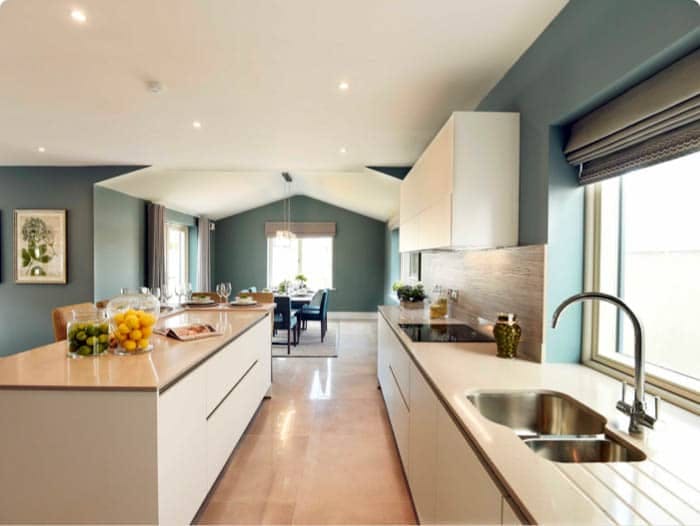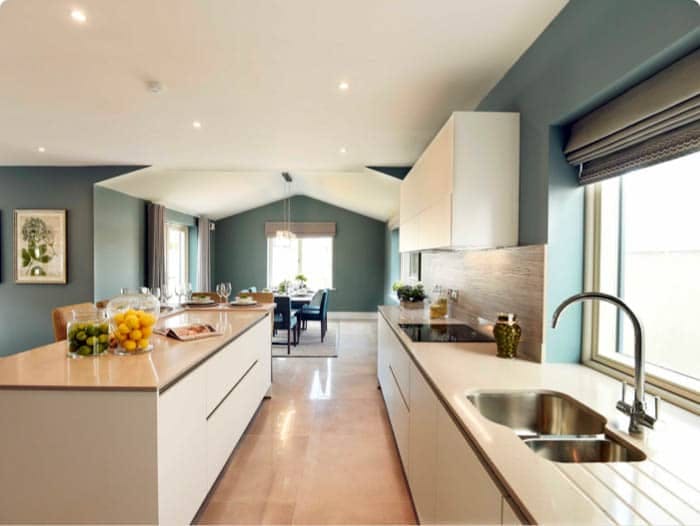 Edora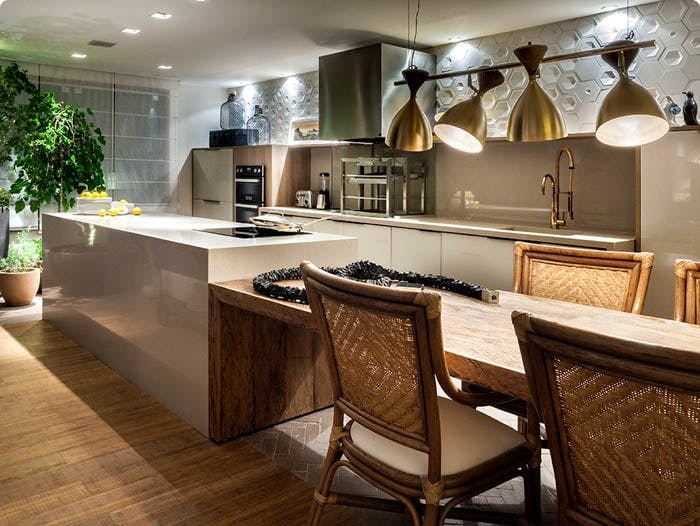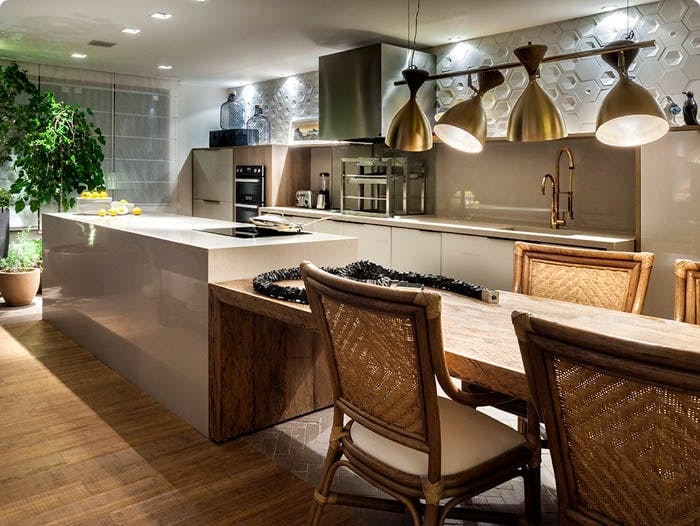 Rougui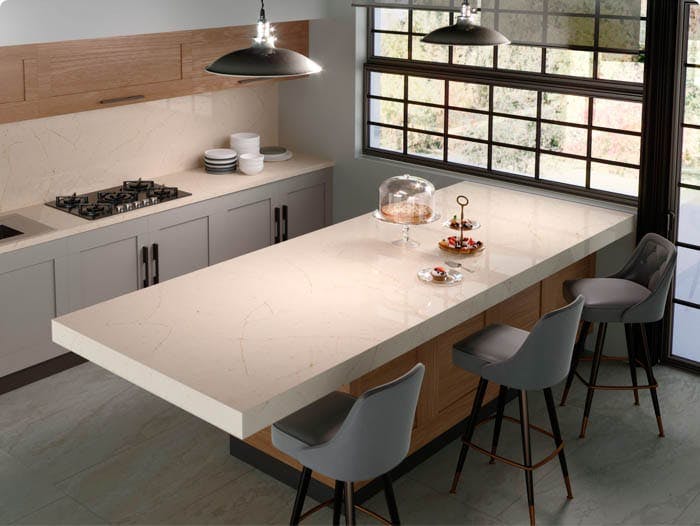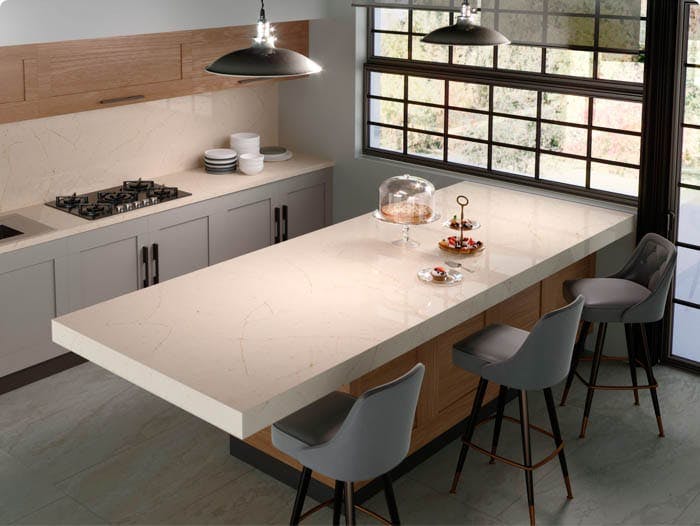 Eternal Marfil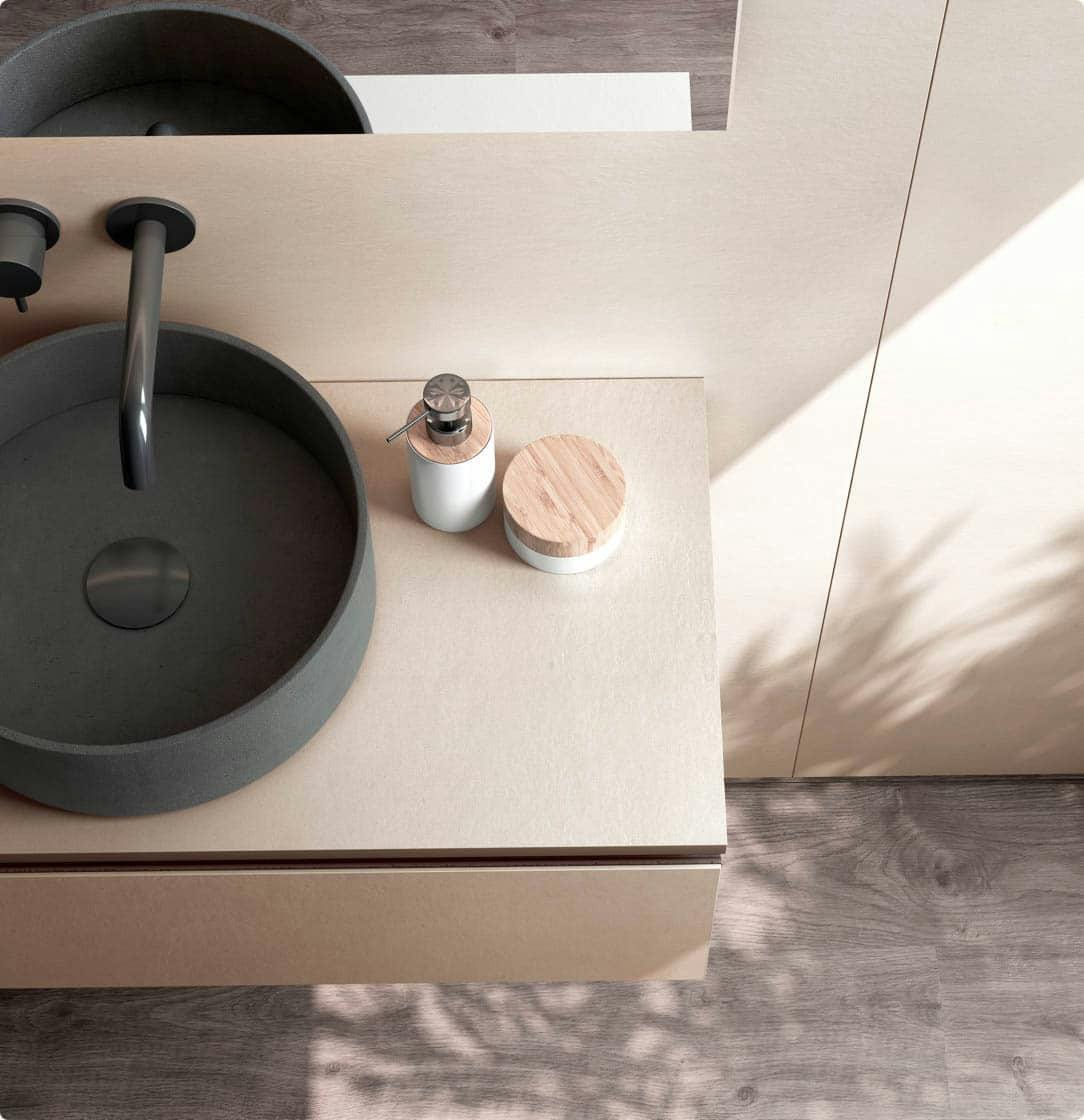 A bathroom with rustic charm
Another space where rustic decoration can be used in small accents is the bathroom. Fall in love with the Eternal Collection by Silestone for wall and floor cladding, especially in Pearl Jasmine. Get a classic bath with legs and look for a solid countertop with built-in sink. Our choice is the Reflection and Symmetry vanities, which can be adjusted to any length.
Silestone also allows you to design your shower tray in the same material as the flooring and tiling of your rustic style bathroom. You can choose from up to six different models available in all Silestone colors.
Dekton and the rustic style
Although Dekton is state-of-the-art technology designed for the latest architecture, it also has versions that allow you to recreate a rustic decorative style. If what you want is a beautiful beige color for your floor and walls, we recommend Dekton Danae and Edora from the Natural Collection. If your furniture is neutral and made of stripped wood, try a 100% recycled Dekton Trilium volcanic-looking countertop.
If you are looking for a material that imitates wood to achieve a totally rustic look, choose one of the finishes from the Wild Collection. We love the striped shade of Makai Decapé and the worn oak look of Aldem.
Rustic style decorating tips
Cosentino offers limitless options to achieve a rustic décor in your living room, kitchen, or bathroom, from cladding to countertops, vanities to shower trays:
Opt for beige or cream materials to create a welcoming foundation on which to place other finishes, in earthy or brown tones reminiscent of wood.
Whenever possible, combine your Cosentino cladding with original architectural features of your home: exposed wooden beams, iron pillars, brick walls, or exposed stone.
Remember that to decorate in a rustic style you do not need to live in the country, nor does your whole house need to have a very marked look. The space that suits best for a rustic décor is undoubtedly the kitchen.
Always opt for technologically efficient and sustainable materials. The 21st-century rustic style does not have to mean old or uncomfortable. Both Silestone and Dekton offer you many solutions for decorating in a rustic style while also being hygienic, functional, and durable.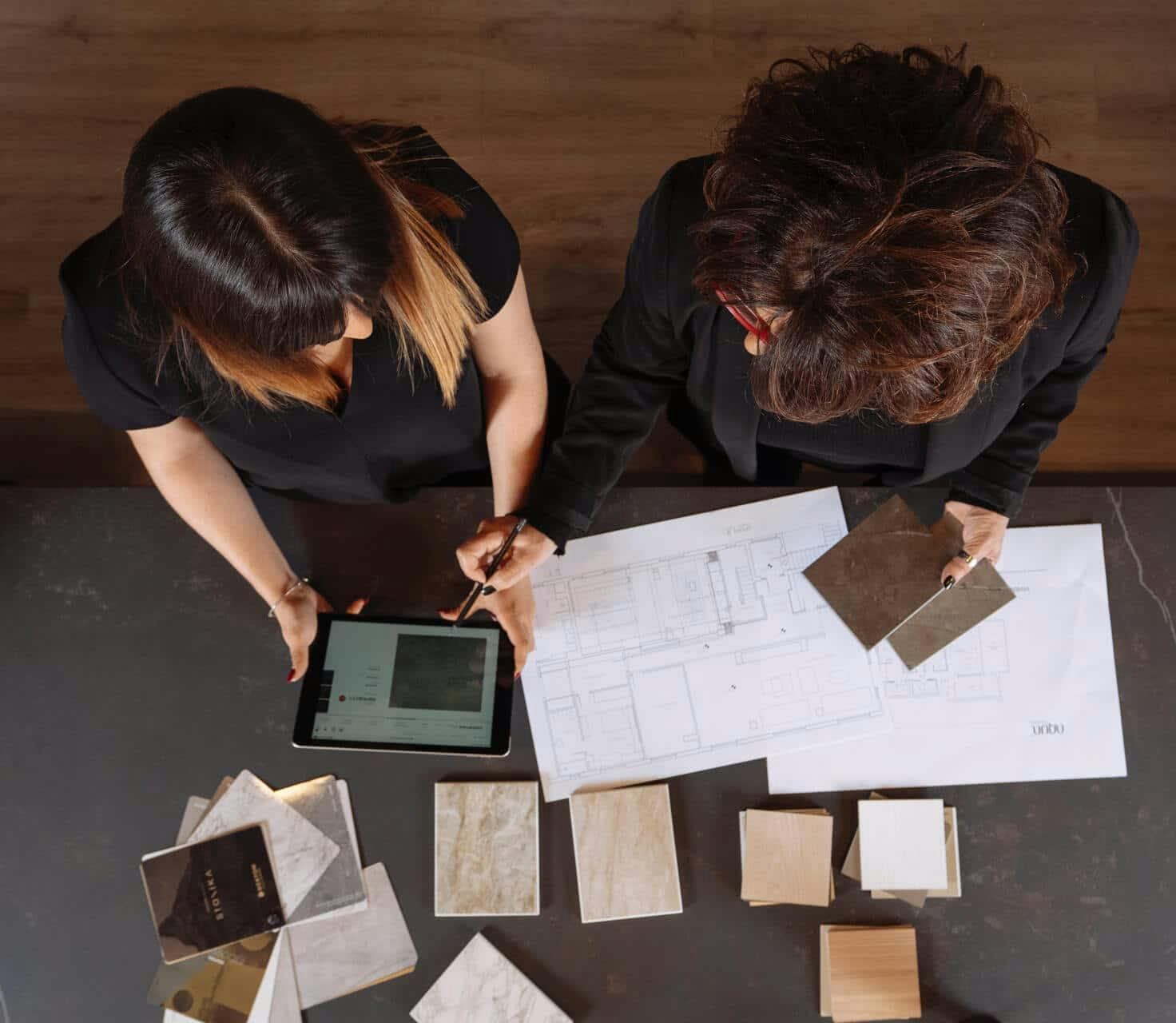 Find your closest Cosentino Dealer
Locate the Cosentino-certified shops and fabricators nearest you!
Go to locator