Welcome to Cosentino City Stockholm
A space for design and architecture professionals to get inspired, connect, and create.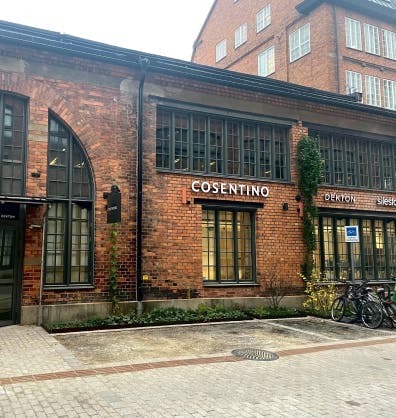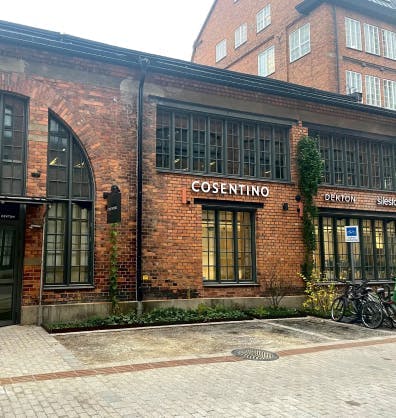 Schedule
Monday to Friday:
10:00 - 17:00
Live the Cosentino City experience
Cosentino City Center is located in the heart of Södermalm and the Stockholm Design District. 320 square meters of pure design joy, inspiration and endless possibilities for your projects. In the showroom you can see our different materials and colors in large format and a variety of applications such as kitchen, flooring, facade etc.
''I have been working with Cosentino for a long time. During my visit to Cosentino's City Center, I was extremely inspired for new furniture collections and several collaborations!''
Alexandra Pettersson
Designer
''I visited Cosentino's City Center to get inspiration for my new kitchen. Didn't expect this kind of showroom! Super friendly welcome, fantastic inspiring environment and competent staff.''
Linn Sandström
Homeowner
''I went to Cosentino to choose countertop materials. Once there, I also decided on new sinks for the bathroom and new flooring for our hallway. Incredibly inspiring place!''
Sanna Neuman
Homeowner
Our team of experts awaits you